This post has been sponsored by FlyFixed. All opinions are 100% our own.
For a couple of months now I have been seeing advertisements for various fly traps on the market. As someone who lives on and next to a farm with many animals (and therefore animal droppings), summer means flies. Lots and lots of large, annoying flies always make it into our house. They swarm our chicken coop and dog kennels. As a result, I spent time researching possible fly solutions that don't involve spraying or spreading potentially hazardous chemicals on our lawn and home. Enter FlyFixed, a reusable outdoor fly trap with promises of trapping hundreds of flies by the day, chemical and hassle-free. I jumped at the chance to try this product out, and the results are in.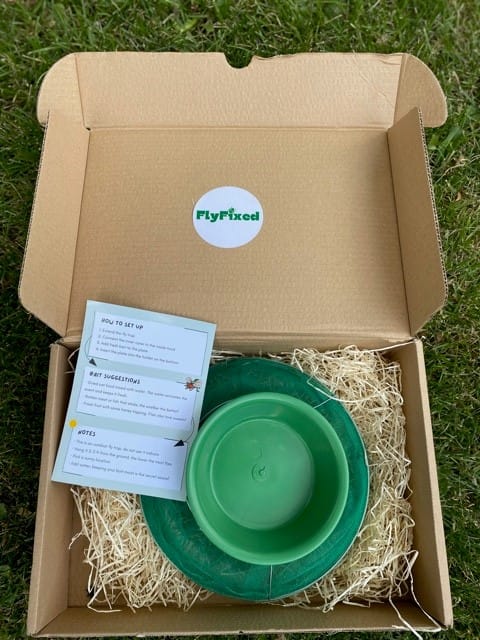 Get Results with FlyFixed
Bottom line? FlyFixed is definitely a product you can trust!
It requires minimal setup: just hang up the net, fill the bait dish, and voila, trap set. At first, I was skeptical because I didn't see immediate results, but it also happened that our weather cooled down and became rainy and overcast, so fly activity wasn't at its height. As far as bait, the company recommends using something with a potent smell; cat food or fruit scraps mixed with water to prolong the scent are good options. When I first set out the trap I used chopped strawberries, and added a couple of clumps of chicken poop to the dish (because the flies seem to enjoy landing on it in the coop), and added a little water. I hung the trap about 4.5 feet off the ground right next to the coop.
By day 3, I had 2 flies trapped and I wasn't entirely impressed.
Fast forward to day 6, the results spoke for themselves. The weather became humid and sunny and the flies returned to the chicken coop, causing a nuisance to myself and my birds. I replaced the bait with the chicken feed I use and mixed it with water to make a soggy pile of mush. I moved the trap lower, about 2 feet off the ground. Soon dozens of flies had found themselves stuck in the trap with no escape.
On day 12 of leaving the fly trap 2 feet off the ground, next to the chicken coop, and using a chicken feed/water mix, I had HUNDREDS of flies trapped (which was satisfying to see). Then, when you are ready to empty the trap, lay the trap flat, cover it with a plastic bag, crush any living flies, and dump out the flies into the garbage. Simple as that!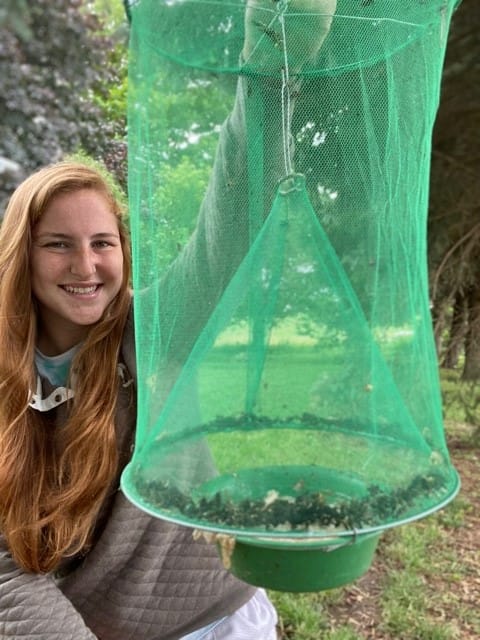 In short, I highly recommend this product. Even though I have only had it for a few weeks, it has done its job trapping flies, keeping them from swarming me, my chickens, and my dogs. I will most definitely be purchasing more to hang all around our home.
Get 10% off with code MISSPURSUIT.
Visit FlyFixed…
Follow FlyFixed on Facebook…
Follow FlyFixed on Instagram…
Follow FlyFixed on YouTube…
This post may contain affiliate links. Miss Pursuit may earn a small commission for our endorsement, recommendation, testimonial, and/or link to any products or services from this website. Your purchase helps support our work in bringing you real information about hunting and the outdoors.