Embarking on a road trip is an exhilarating experience that offers the freedom to explore new destinations and create cherished memories. However, a successful and stress-free road trip requires careful planning and preparation. Whether you're traveling solo, with friends, or with family, having a well-organized road trip checklist ensures that you don't miss out on any essential items.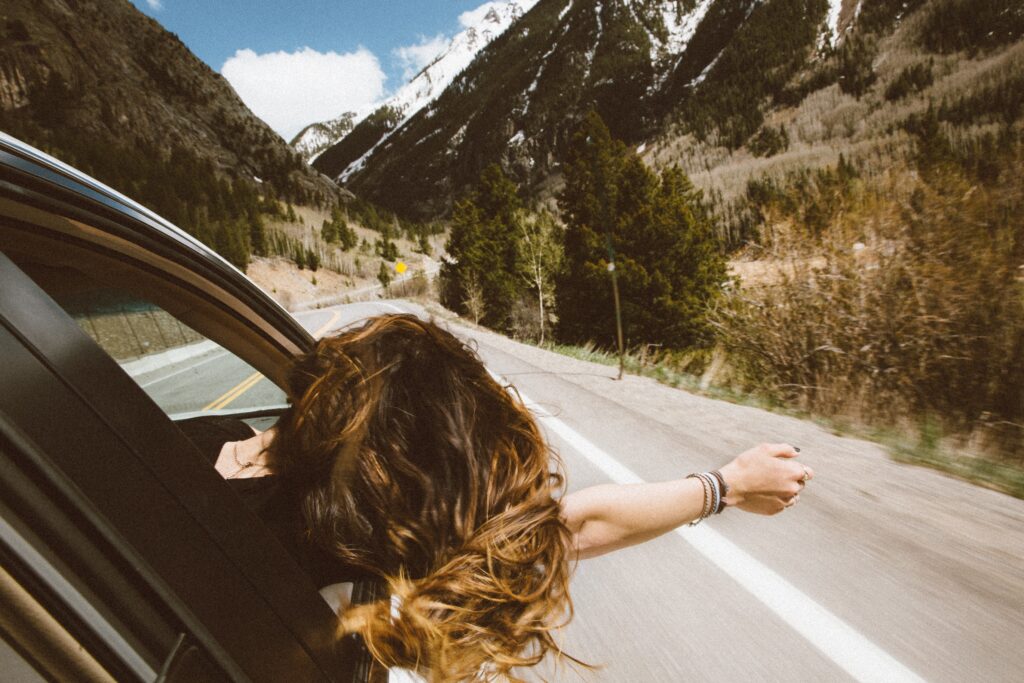 In this blog post, we will guide you through a comprehensive road trip checklist, covering everything from vehicle maintenance to packing essentials, ensuring your journey is smooth and enjoyable.
Vehicle Maintenance
Before setting off on your adventure, it's crucial to ensure your vehicle is in top shape to avoid any unexpected breakdowns or mishaps. Prioritize the following maintenance tasks:
Check Fluid Levels
Ensure your vehicle's oil, coolant, brake fluid, and windshield washer fluid are at the recommended levels.
Tire Inspection
Assess tire pressure, tread depth, and spare tire condition. Don't forget to pack a tire inflator and gauge.
Battery Health
Have your battery tested to ensure it's in good working order.
Brake System
Inspect brake pads, rotors, and brake fluid for optimal performance.
Lights and Signals
Confirm that all lights, indicators, and wipers are functioning correctly.
Navigation and Safety
Navigating unfamiliar roads can be challenging, but with the right tools, you can explore confidently. Consider the following essentials for your road trip checklist for a safe and stress-free journey:
Road Maps or GPS
Carry physical maps or ensure your GPS device is updated and functional.
Smartphone and Charger
Utilize navigation apps and have a charging cable handy.
Emergency Kit
Pack a first-aid kit, flashlight, reflective vest, and essential tools like a wrench, screwdriver, and jumper cables.
Vehicle Documents
Keep your driver's license, registration, insurance, and roadside assistance information readily available.
Roadside Assistance
Enroll in a reliable roadside assistance program for added peace of mind.
Comfort and Entertainment
To make your road trip enjoyable and comfortable, consider adding these to your checklist:
Snacks and Water
Carry a variety of non-perishable snacks and plenty of water to stay energized and hydrated.
Comfortable Clothing and Shoes
Dress appropriately for the climate and pack comfortable shoes for exploring.
Pillows and Blankets
Ensure everyone has a cozy space for relaxation during long drives or breaks.
Entertainment Options
Bring books, magazines, music playlists, and audiobooks to keep everyone entertained. I use Amazon Prime for free music and Audible Plus.
Binoculars and Camera
Capture beautiful scenery and wildlife encounters along the way.
Accommodation and Personal Items
Planning your accommodation and packing personal items efficiently will prevent any last-minute hassles:
Accommodation Reservations
If you're planning to stay at hotels, book in advance to secure the best rates.
Toiletries and Medications
Pack personal hygiene items, prescription medications, and any necessary over-the-counter medications.
Clothing and Accessories
Pack enough clothes for the duration of your trip, considering the weather and planned activities.
Money and Important Documents
Carry sufficient cash, credit cards, and identification documents like passports, if necessary.
Travel Insurance
Consider purchasing travel insurance to protect yourself against unforeseen events.
A well-prepared road trip checklist ensures that you have everything you need to embark on a memorable adventure. By prioritizing vehicle maintenance, ensuring navigation and safety, prioritizing comfort and entertainment, and efficiently planning accommodation and personal items, you can enjoy a stress-free and enjoyable road trip.
Remember, each road trip is unique, so customize this checklist to suit your specific needs and preferences. It's always better to be over-prepared rather than under-prepared when it comes to an extended journey on the open road.
So, gather your travel companions, fuel up the car, and embark on an unforgettable road trip adventure.
With the help of this comprehensive road trip checklist, you can focus on the scenic landscapes, exciting pit stops, and cherished memories that await you along the way. Bon voyage!
This post may contain affiliate links. Miss Pursuit may earn a small commission for our endorsement, recommendation, testimonial, and/or link to any products or services from this website. Your purchase helps support our work in bringing you real information about hunting and the outdoors.