Some may find it intimidating to enter into a field of work commonly dominated by men, however, I hope that it does not hold anyone back. I have been working for an outfitter for the past four years, and it has been the most rewarding experience to help me define my abilities.
A typical week at work for me is riding 30 miles into The Bob Marshall Wilderness with a group of fishing clients, cooking backcountry meals, and rowing a gear boat. It takes a unique personality to work for an outfit, not a certain gender. It takes hard work and the ability to handle situations when they take a turn for the worst.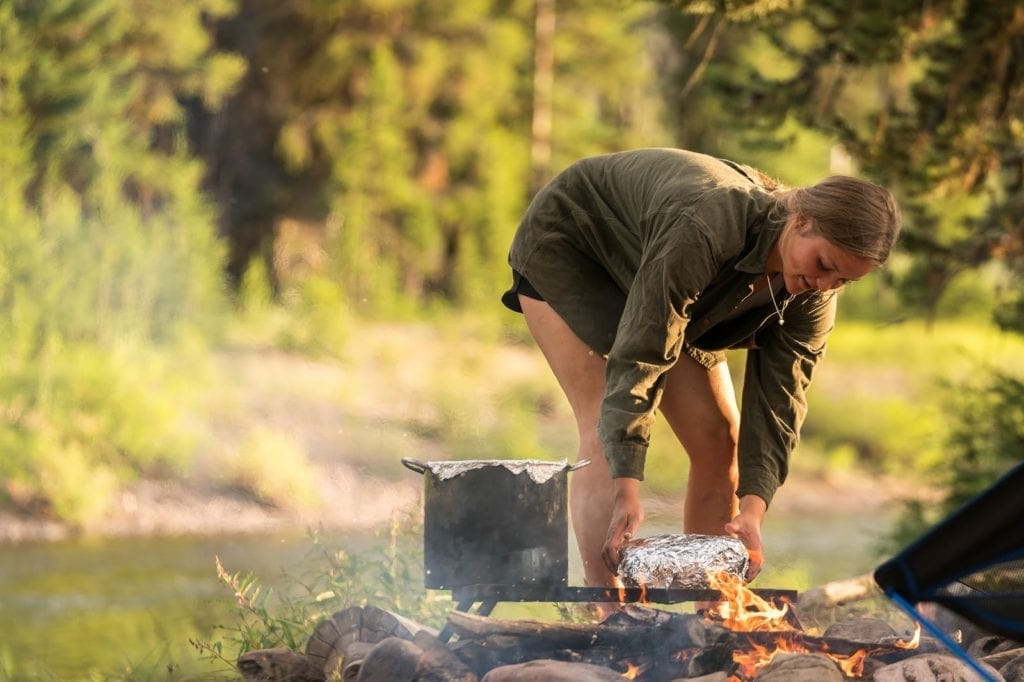 I have always felt more than capable in backcountry rafting and working with horses. An added challenge for me as a woman is dealing with people's doubts that I am capable just because I am a girl. It's frustrating when I am about to take a group of clients into the backcountry and have comments thrown at me, questioning if I know how to get where we are going without getting lost (even though I've been on the trail more times than I can count). That's just one of many examples of men doubting me.

The thing that I have learned over the years is to not get too upset by remarks like these and snap back with something sarcastic but to simply just prove them wrong through action. It is always a good feeling when you show that you can run circles around men like this, and it is, in my opinion, the best way to show them, that just because I am a woman does not mean I am helpless.
The advice I would give to other women who want to get involved or work for an outfitter is to just go for it. I think women are more likely to doubt themselves and be hesitant. Don't let this hold you back. I think it is important to raise your own standards on how you define a women's role. Just because a certain task is typically done by a man does not mean that you can't learn to be good at it.
Always push yourself and flourish in ways that redefine a woman's place in society.
This post may contain affiliate links. Miss Pursuit may earn a small commission for our endorsement, recommendation, testimonial, and/or link to any products or services from this website. Your purchase helps support our work in bringing you real information about hunting and the outdoors.