**This post has been sponsored by Alberta Parkland Waterfowl Professionals. All opinions are 100% my own!**
Are you a woman interested in waterfowl hunting? Let me start by saying I've never been waterfowl hunting. Deer – yes. Coyotes – yes. Hogs – yes. Ducks – nope. Geese – no way. I was recently invited to Alberta Canada by David Fishley at Alberta Parkland Waterfowl Professionals for an all-women's waterfowl hunt.
APWP provides female-only waterfowl hunts, in addition to their regular hunting schedule, and goes out of their way to accommodate women's interests, needs, and safety, but above all, to provide a memorable adventure women will tell their children and grandchildren about. It is an exciting opportunity for women who want to step their waterfowl experience up a notch and enjoy an international hunt. APWP continues its core beliefs in providing a safe, secure and private environment for our women hunters in an atmosphere of courtesy, conservation, and camaraderie.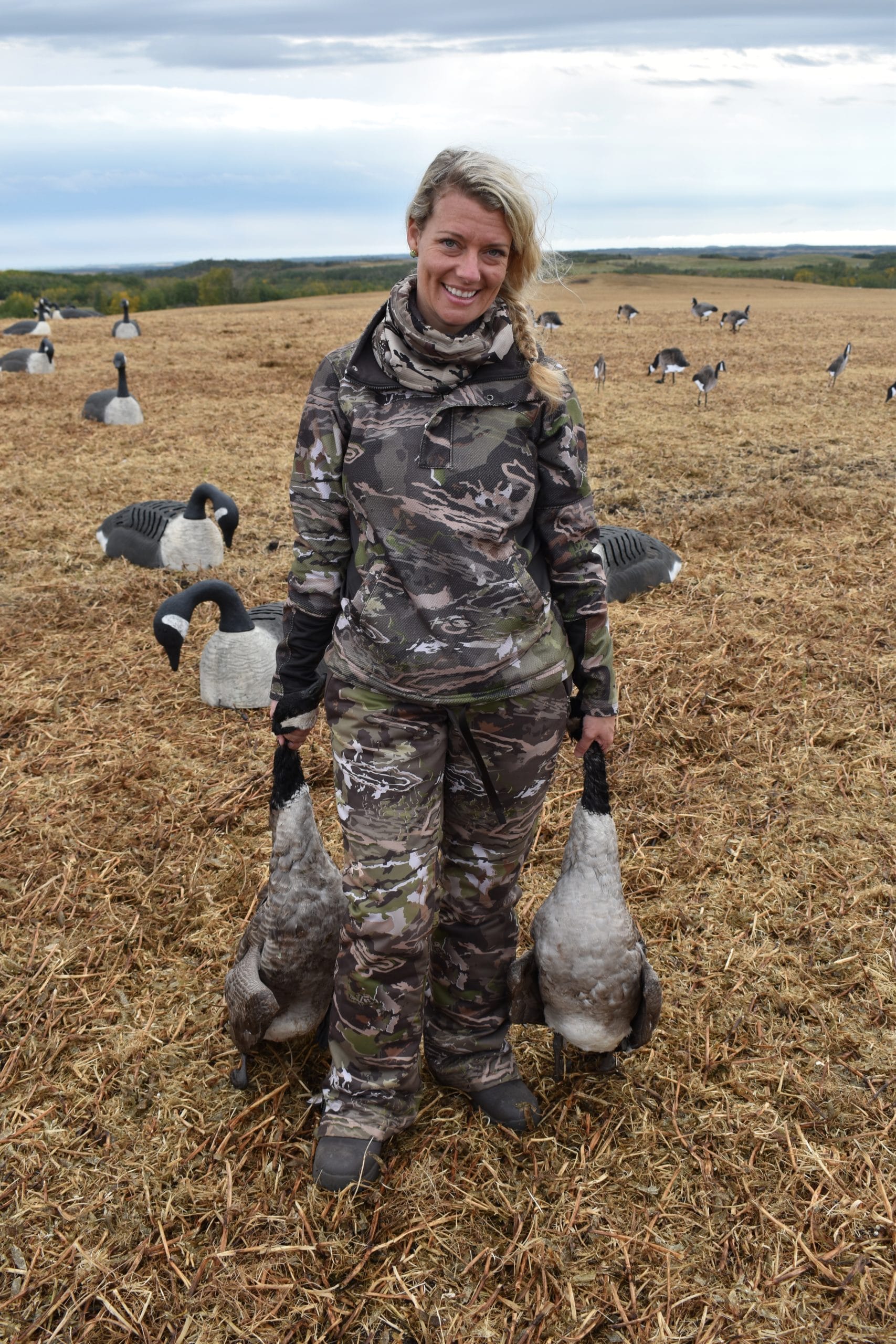 During my time in camp, there was lots of talk about the comradery among women when hunting. I'd never hunted with all women – or any woman for that matter – and felt like the comradery "pitch" was a bit overrated. By the time I left, however, I got it; I understood what was meant when APWP says they offer comradery with their female-only hunts. Our group of women laughed, hugged, toasted, chatted and truly bonded over the time we spent together both at the camp and during our hunts. A getaway with girlfriends is what we all need and doing it over an incredible hunt in beautiful Canada is as good as it gets.
As a woman used to hunt with men, it's nice to be in a safe and open environment where you can feel free to ask questions. Now, you don't HAVE to do an all-women's hunt – men can bring their wives, wives can bring their husbands, but if you are looking for an all-female hunt, APWP is the best choice you can make. As I've learned, big game hunting tends to be more of a solo and independent sport, while waterfowl hunting is much more about fellowship and good company.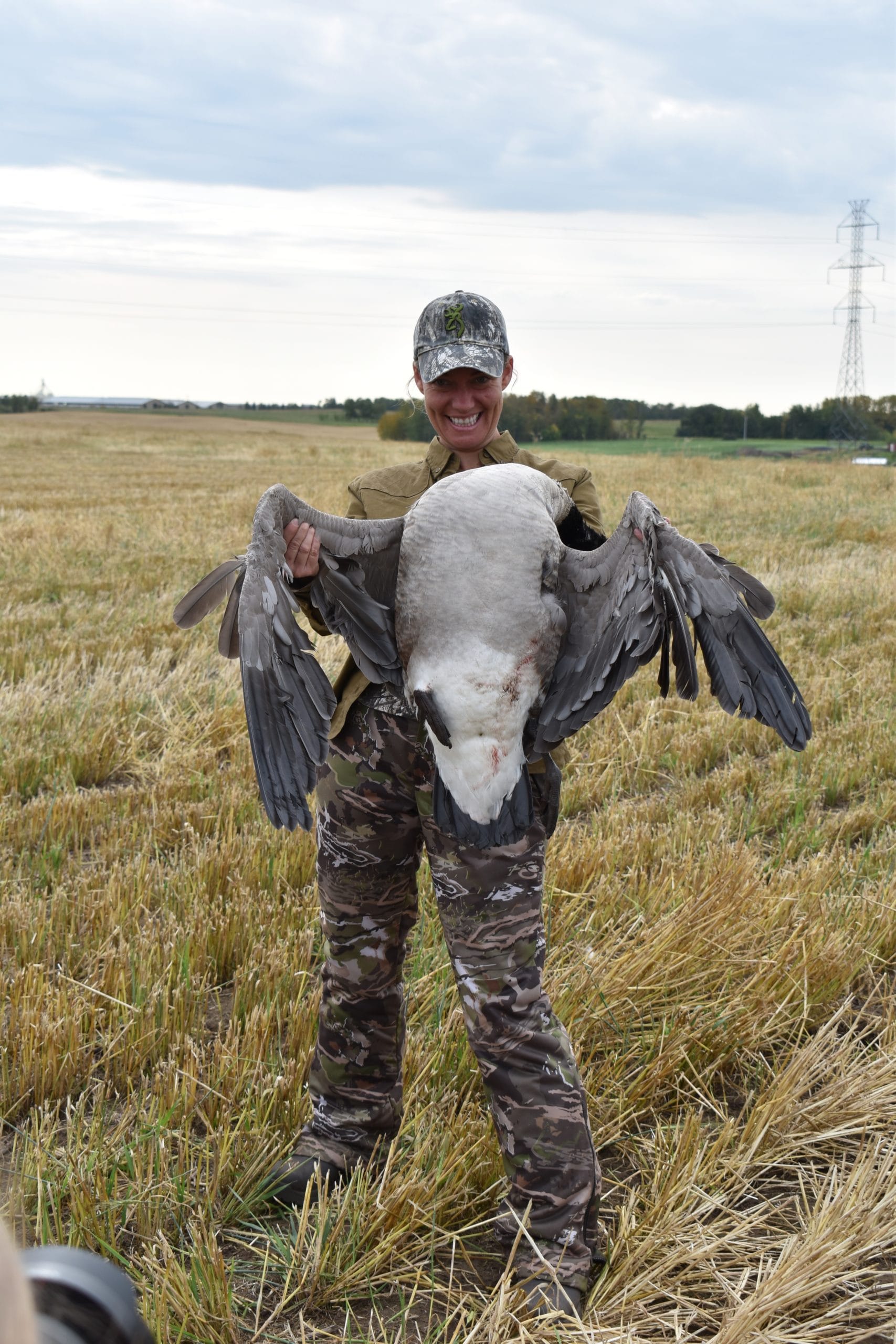 In my opinion, women booking guided hunts are looking for safety, homely accommodations, tasty food, good ol' people and a remarkable hunt. A trained retriever is just icing on the cake. Alberta Parkland Waterfowl Professionals provides everything you're looking for.
When booking a hunt with David, you'll receive a standard hunting contract, clothing list and a Wildlife Identification Number application. Included in the hunt are the following:
Travel to and from the Edmonton airport or hotel to camp
Meals and accommodations from the evening before the first day of the hunt until noon on the last day of the hunt
Waterfowl hunting guide, decoys, blinds, shotgun shells, hunting license, bird cleaning service, use of a shotgun
All applicable taxes
Hunters are responsible for providing a cooler to take birds home, personal incidentals, alcoholic beverages and gratuities.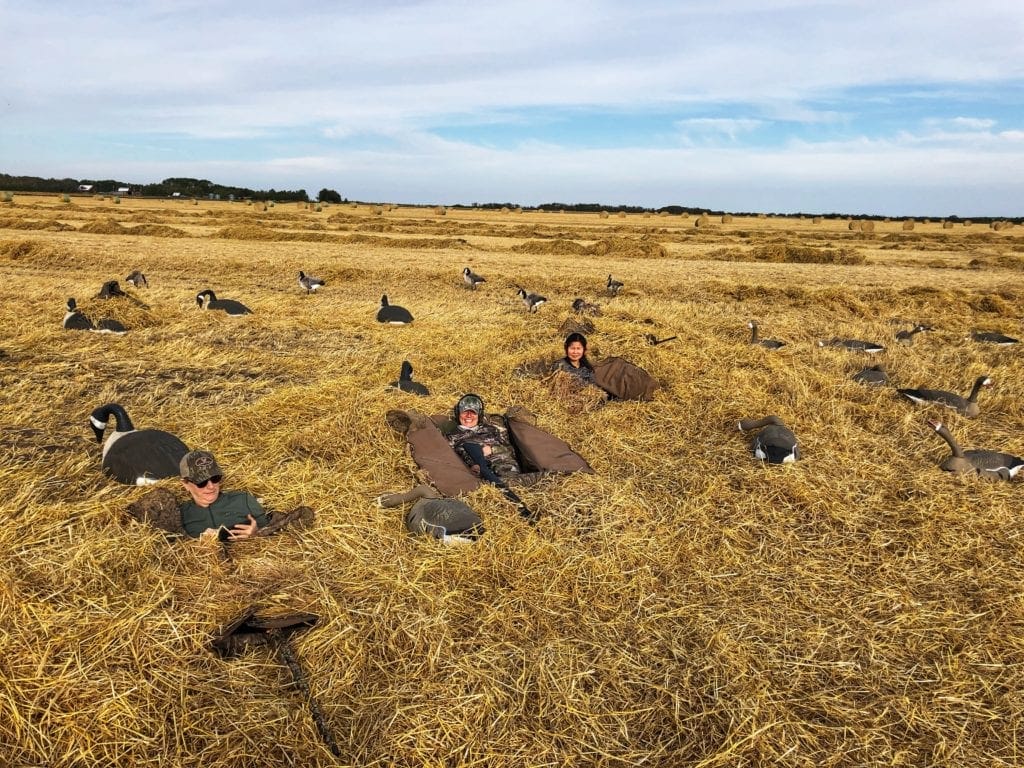 APWP operates in the heart of Alberta's Parkland. The Parkland region is one of Alberta's richest agricultural regions and covered with fields as far as the eye can see. It is the transition between the grasslands and the forest offering beautiful scenery. What keeps APWP ahead of other outfitters is a large geographic area in which to hunt. If the birds are sparse in one zone they can shift focus to other zones where there is more activity. Each day we hunted new fields on unpressured birds. By paying attention to the prime hunting opportunities, lodging, meals, modifying the gear and keeping flexible to meet their clients' expectations, they are able to provide a great waterfowl experience for everyone.
This post may contain affiliate links. Miss Pursuit may earn a small commission for our endorsement, recommendation, testimonial, and/or link to any products or services from this website. Your purchase helps support our work in bringing you real information about hunting and the outdoors.