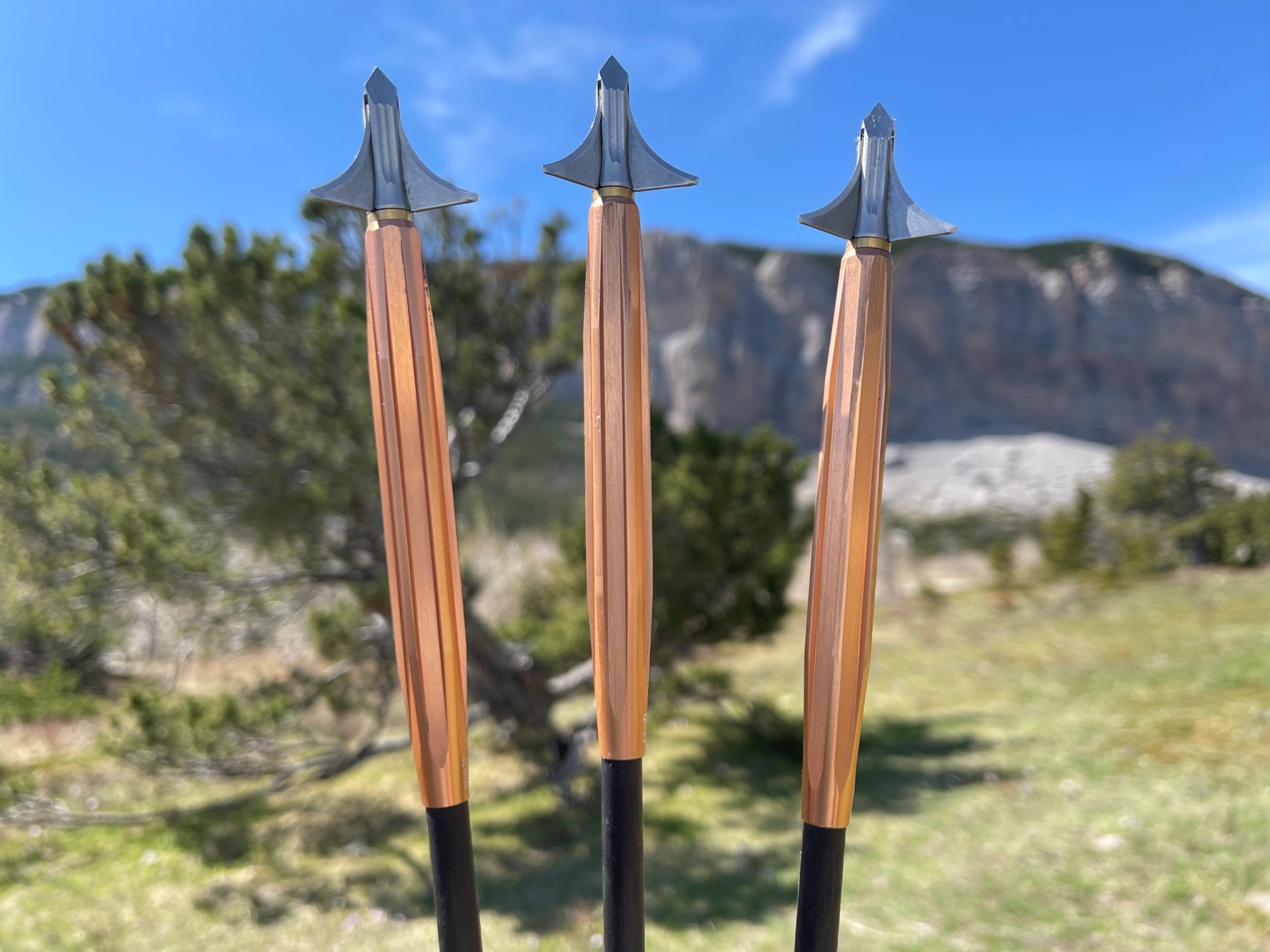 Pro-Tracker Archery started with one simple goal: help all bowhunters recovery game taken by archery. No Animal left behind! Our innovative products, and excellent customer service, help us achieve this goal. The Bad Boys FOC arrow sleeves allow for less bow poundage, resulting in more momentum, better accuracy, and deeper penetration.
This Female Hunter Feature is for Amanda Cooper. Here we go!
I'm Amanda Cooper, and I'm from the great state of Texas! I'm a competitive archer, and I've been blessed to be able to travel the US competing and doing something I love while meeting new people and visiting new places. When I'm not competing, I am either hunting or out on the lake fishing. I enjoy doing these hobbies in my spare time and sharing my experiences with others, especially younger girls and showing them that girls can male-dominated sports and hobbies while still being beautiful. These life experiences have helped shape and mold me into the woman I am today.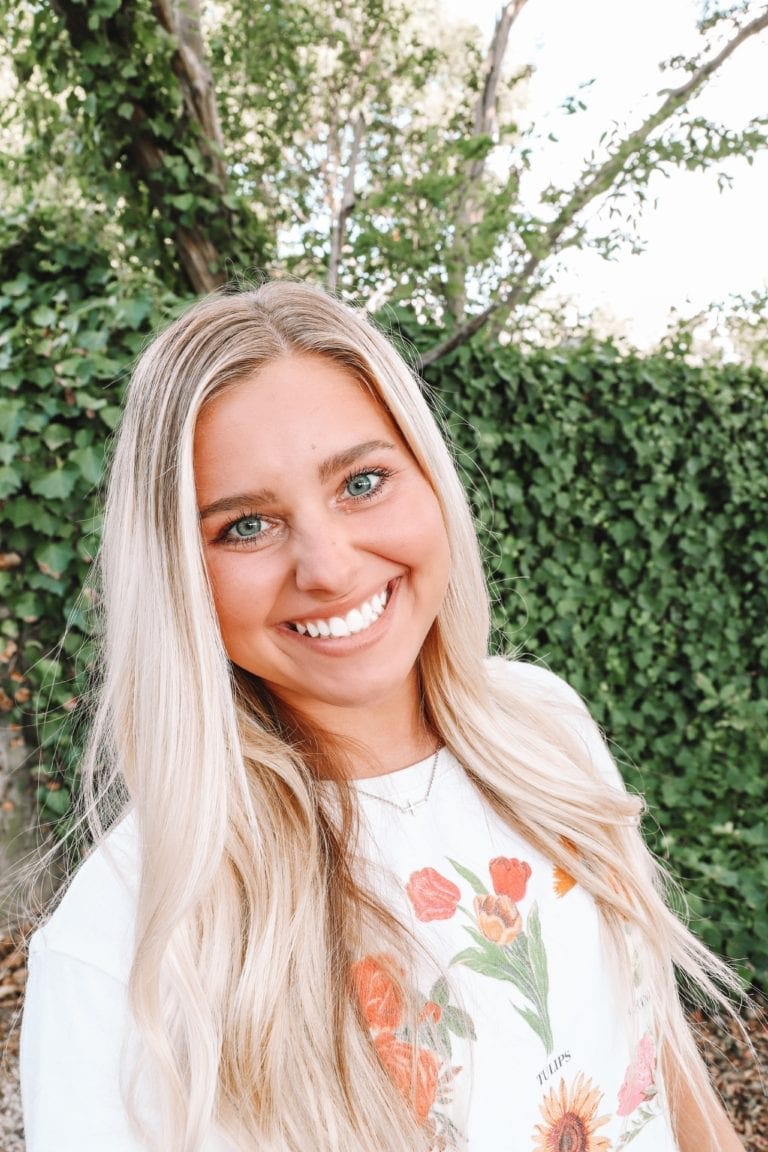 Why do you hunt, fish, and spend time outdoors?
I hunt and fish because of the excitement it brings to me and for the sheer fact that I enjoy being outdoors and admiring everything God created for us. It's so peaceful to be sitting in a blind watching the deer roam around or being out on the lake catching some rays and sand bass. Both of these hobbies make for great escapes and lasting memories!
When were your first hunting and fishing memories, and how old were you?
My first hunting experience was when I was 12, and my uncle took me to his deer lease in West Texas to hunt some turkeys with my bow and rifle. After I got my first turkey with my bow and the second with my rifle, I was hooked. From that point forward, I would apply for hunts through the Texas Youth Hunting Program and my dad would go with me on the trips. It was a blast for my dad and me, and the hunting trip memories we made together will last a lifetime, and not to mention I'm super grateful for my uncle introducing me to hunting. As far as fishing goes, my love for it has only grown over the past four years, and I even branched out and fly-fished for the first time last summer (that is a must-do).
What do you love most about hunting and fishing?
What I love the most about these two hobbies is they bring people together and get individuals outside. I have so many wonderful memories from hunting and fishing, not to mention the feeling you get when that adrenaline runs through your body when you shoot your first buck or the excitement you get while reeling in a giant fish and feeling your fishing pole bend completely over. The excitement and thrill of them never go away!
What's your most memorable hunting experience?
My most memorable memory about hunting specifically was actually from last season. My boyfriend and I went on a hunting trip at a ranch in South Texas and spent three days trying to get a buck. All I've ever shot were doe, and I've always wanted to get a nice buck, and fortunately, I was able to do just that. I saw the one I wanted and watched him for 3 hours as he kept chasing a doe and walking back into the woods. He never would give me a shot, and once he did, I got him, and down he went. I was so stinking excited I started crying. The feeling in a moment like this is indescribable unless you have experienced it yourself.
Do you have a favorite wild game or fish recipe? 
I do not have a favorite wild game or fish recipe, but you can never go wrong with good ole deer burgers, deer stew, or definitely some fresh fried fish after a day on the lake.
Do you have a dream hunting excursion?
My dream hunt is definitely to stalk elk in Colorado! I love Colorado; it is absolutely gorgeous, and elks are one of the prettiest animals. It amazes me how big they get!
What would you say to other women who haven't tried hunting or fishing yet?
What I would say to other women who haven't tried either of these hobbies is this: DO IT! You won't regret it! I did not grow up at a super young age doing any of these like most, but once I was introduced to hunting and fishing, my love for them grew instantly. These hobbies are a great way to get the entire family involved while making so many memories together. I believe that the best memories are made in the outdoors!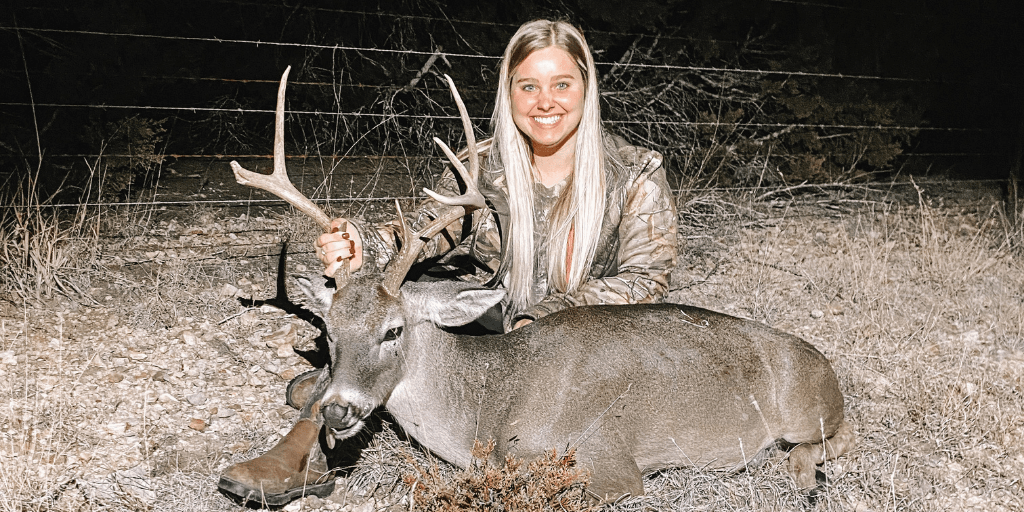 This post may contain affiliate links. Miss Pursuit may earn a small commission for our endorsement, recommendation, testimonial, and/or link to any products or services from this website. Your purchase helps support our work in bringing you real information about hunting and the outdoors.