Beka Garris was born and raised in Northern NJ and grew up hunting and fishing. She became obsessed with the outdoors at a young age and went along on her first hunt at age 7. She became an avid bowhunter in her teenage years and since then has become a self-taught, traditional bowhunter and loves to bowfish as well. She enjoys all things outdoors and also loves cooking what she hunts, gathers, and grows. She currently lives on a small homestead in Ohio with her husband and daughter. 
This Female Hunter Feature is for Beka Garris. Here we go!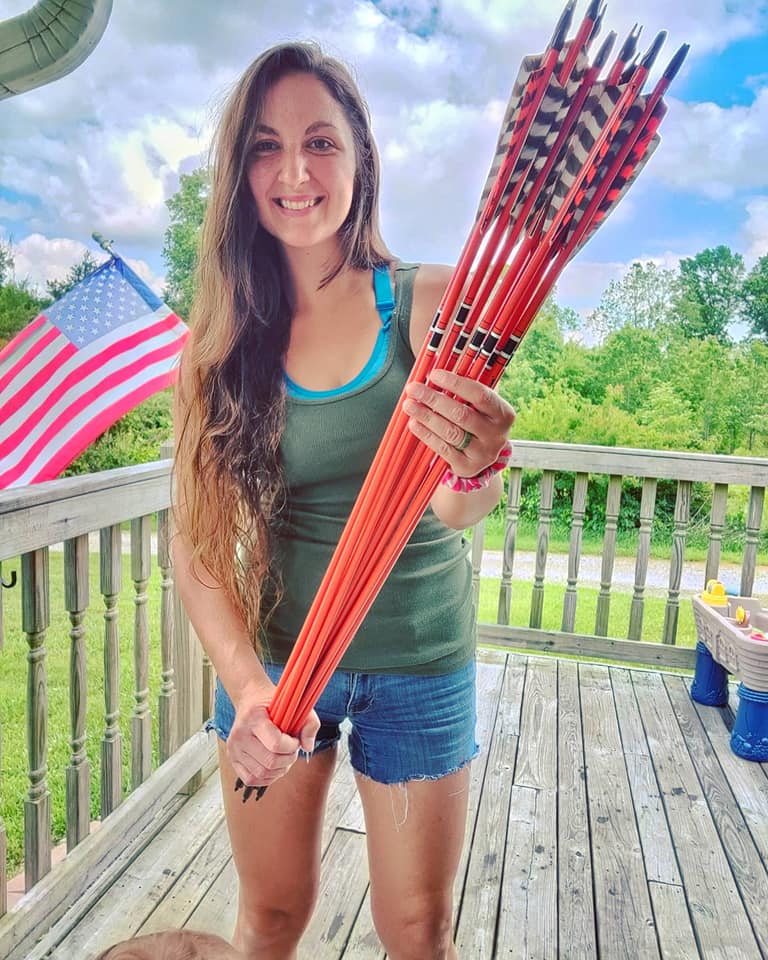 Why do you hunt and fish?
Over anything, I enjoy the simplicity of the lifestyle and the peace it brings me to be outdoors.
When were your first hunting and fishing trips, and how old were you?
On my seventh birthday, my Dad took me on a turkey hunt. I've been hooked ever since. My dad took me fishing for the first time much earlier, around age 3.
What do you like most about spending time outdoors?
It's very calming, and I enjoy teaching my daughter about everything outdoors.
What's your most memorable hunting experience?
On my 13th birthday, my dad took my older brother, my one younger brother, and me out turkey hunting on youth day. We all ended up getting a turkey and it was the first turkey I ever shot. I also ended up winning a trophy for the biggest turkey in the annual youth day contest… the best birthday ever.
Do you have a favorite wild game or fish recipe?
I can't say that I do…so many good ones! However one of my favorite ways to cook venison is to season well and throw it on the grill over high heat. Add a few pats of butter to baste it and cook to medium rare. It rivals a good restaurant steak. 
Do you have a "dream" hunting excursion?
Moose in Alaska and Black Bear with my traditional bow!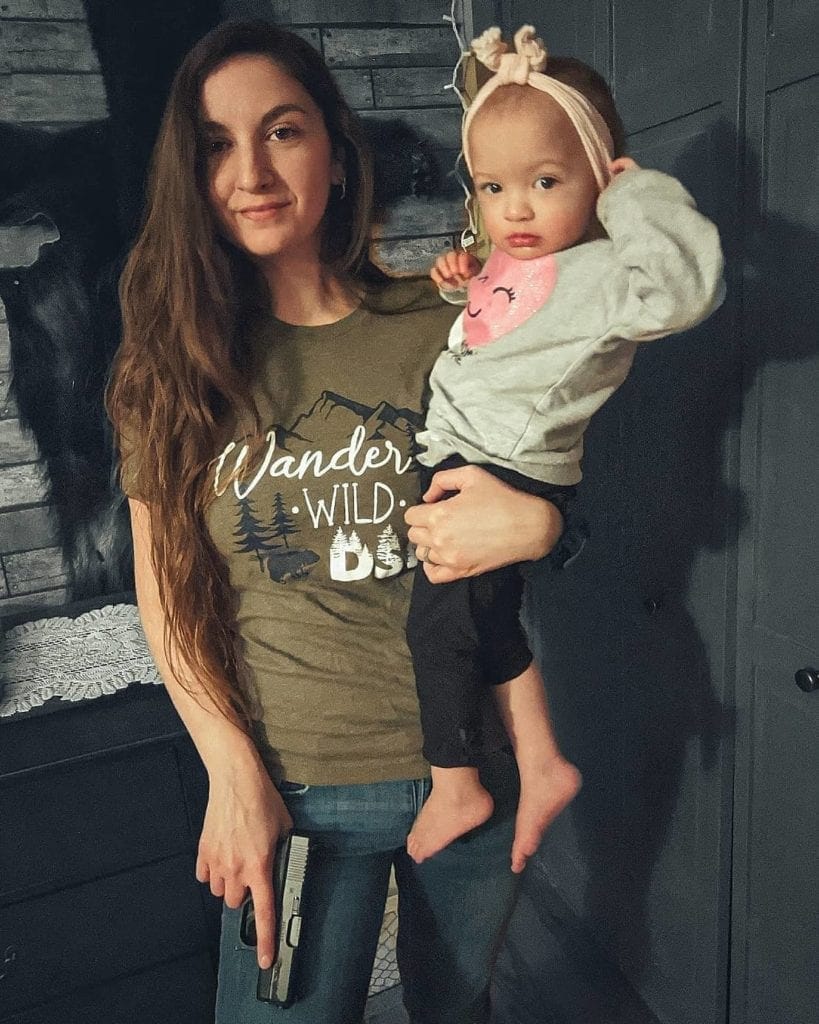 What would you say to other women who haven't tried spending time outdoors yet?
The outdoors has something for everyone, whether it's hiking, kayaking, fishing, or hunting. I encourage everyone to get out and try something at least once because you probably don't know what you're missing!
Visit Beka's Website.
Follow Beka on Facebook.
Follow Beka on Instgram.
This post may contain affiliate links. Miss Pursuit may earn a small commission for our endorsement, recommendation, testimonial, and/or link to any products or services from this website. Your purchase helps support our work in bringing you real information about hunting and the outdoors.