Judith Jager is 24 years old and from Alabama. She and her husband live in the Alexander City area and enjoy spending time chasing birds and fishing across the state.
This Female Hunter Feature is for Judith Jager. Here we go!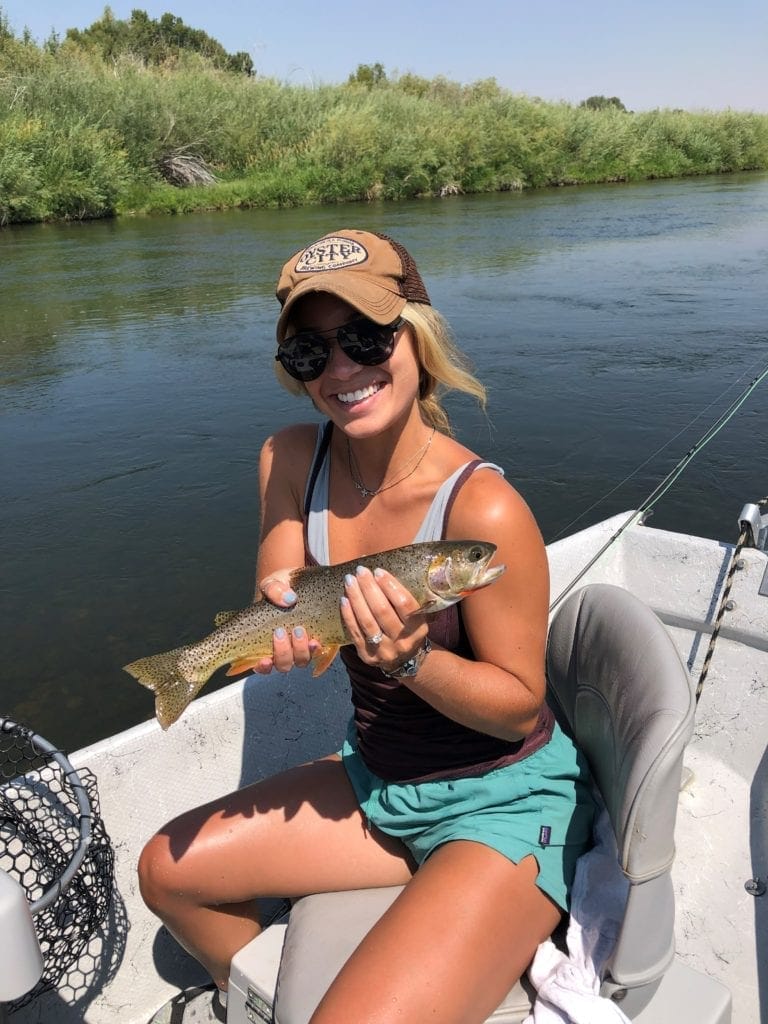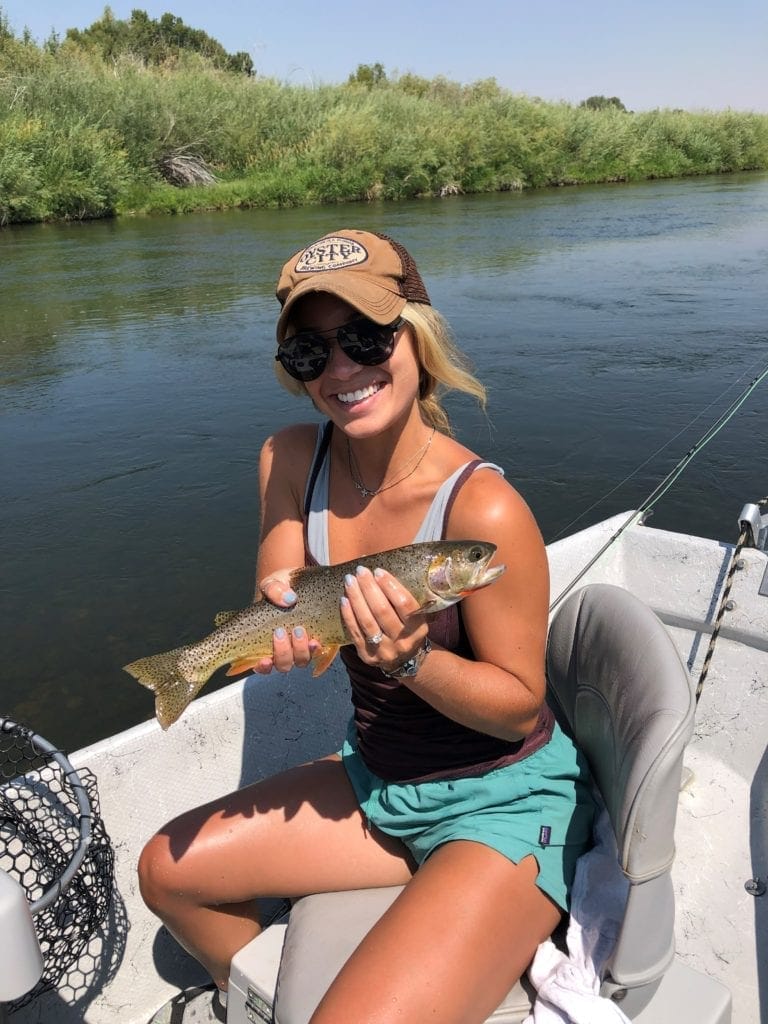 Why do you hunt and fish?
There is something about hunting and fishing that connects you to the earth, unlike any other outdoor activity. It strips us down to where there is nothing left but pure survival instincts and raw elements. It's my solace and sanctuary. It connects you to strangers that you would otherwise have nothing in common with. It makes you thankful for the food you eat and the ability to harvest that food yourself.
When was your first hunting or fishing trip, and how old were you?
I guess I don't ever remember a time where I didn't hunt or fish. I grew up always going deer hunting with my Dad or fishing with my granddad. It has always been a part of my world. As I have gotten older though, it is something that I have made my own instead of always just "going with" someone. If I had to guess, the first time I sat in a deer stand I was probably six or seven years old.
What do you like most about hunting and fishing?
Probably all the above with the added benefit of I just love being outside. I'm grateful that I love these sports and grew up in a family that encouraged me to pursue both.
What's your most memorable hunting experience?
Probably my first buck and my first turkey.
Do you have a favorite fish recipe?
My husband and I love eating the striped bass we catch! It's so fresh! Our favorite dish with striped bass would probably be the fish tacos we make or the striped bass pizza recipe we came up with.
Do you have a "dream" hunting excursion?
I really want to go snow goose hunting in Canada and I am really wanting to hunt an alligator. I don't have a yearning desire to go big game hunting, but I have been wanting to get a gator for as long as I can remember.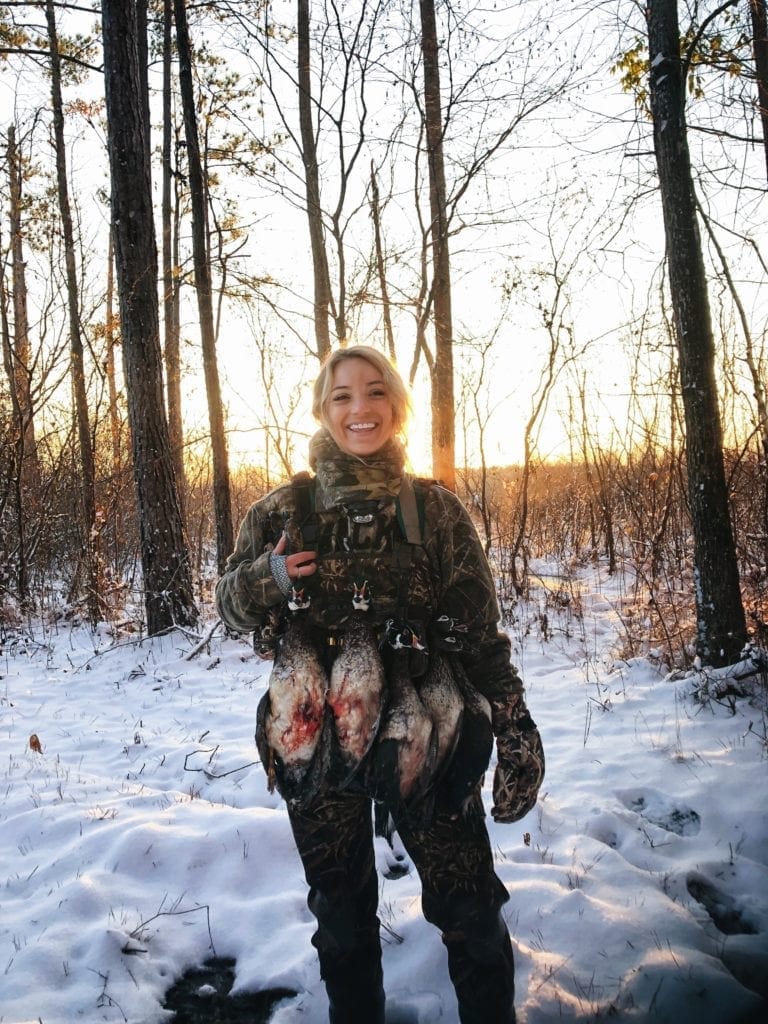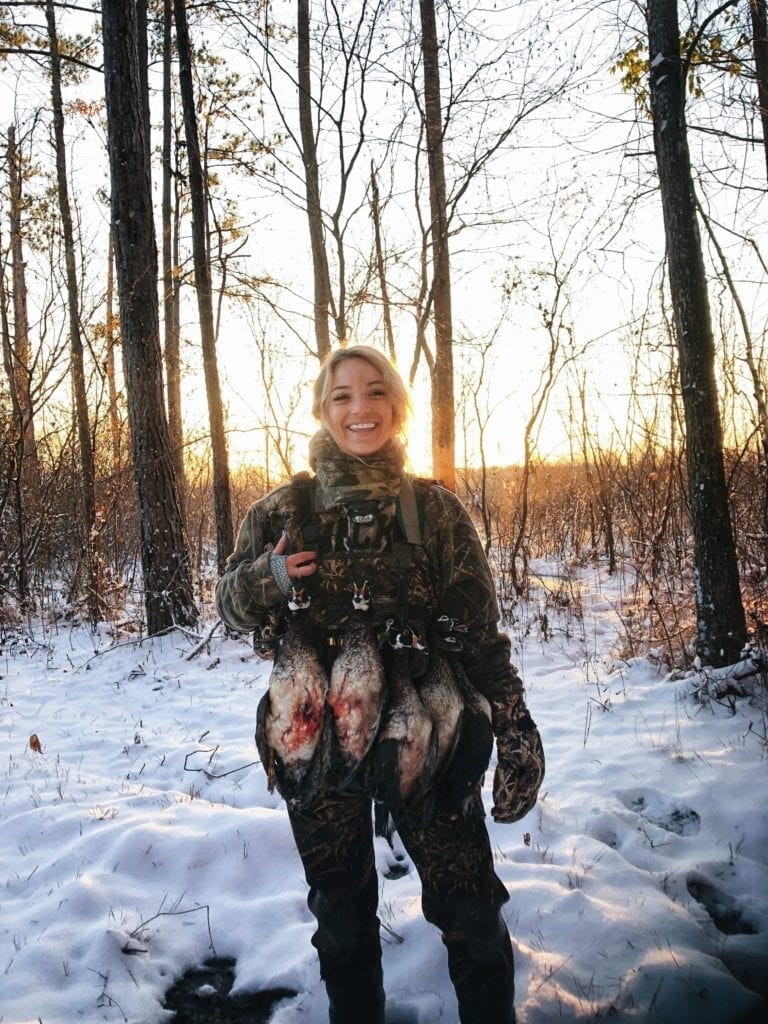 What would you say to other women who haven't tried hunting or fishing yet?
I would say just give it a try and you might surprise yourself. I know both are definitely a male-dominated sport, but I wouldn't let that stop you. I think what stops a lot of women is they don't want to kill an "innocent" animal, and I understand that to some degree. I would say that even just getting out in the field and observing is amazing. You may find that you love wildlife photography or journaling– you won't know til you try.
Follow Judith Jager.
Visit Selwood Farm.
Follow Judith on Facebook.
Follow Judith on Instagram.
Follow Judith on Pinterest.
This post may contain affiliate links. Miss Pursuit may earn a small commission for our endorsement, recommendation, testimonial, and/or link to any products or services from this website. Your purchase helps support our work in bringing you real information about hunting and the outdoors.