My name is Mary Larson, but my maiden name is Hally. I grew up in Eastern Washington and spent my summers in Idaho. Growing up I was always camping, fly fishing, and backpacking. In 2010, I transferred to the University of Montana, having never been to Montana before. Once I moved there I fell in love. I first met my husband in a field while tracking a deer. Luckily, he was home on leave from the military. A year later we got married in December 2019.
This Female Hunter Feature is for Mary Hally. Here we go!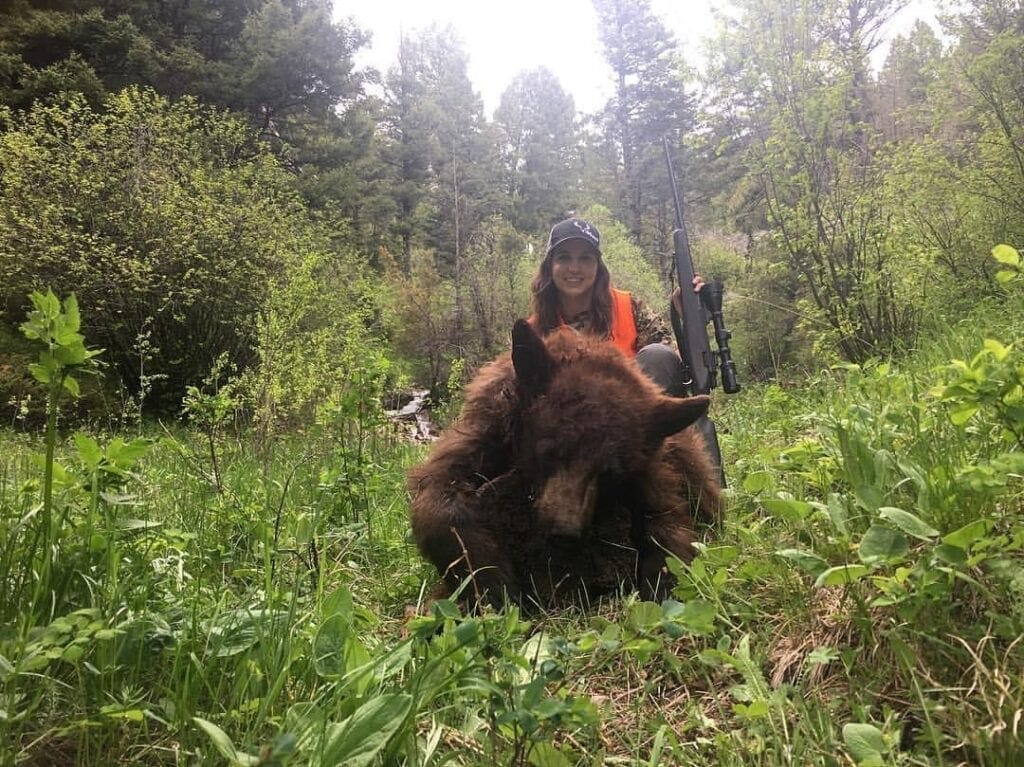 My uncle Jim was big into hunting. I always heard about his hunting stories and every time we visited he cooked wild game. I loved it! After he passed away there was no more wild game. In 2012, I decided to start hunting to get my own meat and to get outdoors more. It only took one trip to become addicted. I started archery in 2015 to give myself more of a challenge and more time to hunt. Now, I preferred archery. I shoot tournaments and hunt year-round.
Why do you hunt, fish, and spend time outdoors?
I grew up going spending a lot of time outdoors. It is my comfort place and where I like to go make memories with family and friends. Fly fishing is one of my favorite things to go do with my dad. It is relaxing but yet a challenge, and I love a good challenge. For hunting, I love to provide for my family. Knowing where my food comes from is huge for me.
When was your first fishing trip?
My first time fishing was when I was super little. My dad would take me and my two brothers all the time! But for fly fishing, it was in college. My dad and I would each drive two hours, so we could meet in the middle to go fishing all day. I didn't start hunting until college.
What do you like most about hunting and fishing?
For hunting and fishing, it is both the challenge that it gives to succeed at hooking a fish and punching a hunting tag. I love the fresh air and every time you go it is different. No two hunting or fishing trips are the same. I love just getting out for a good hike to explore the area. I always learn more about myself as well. I love getting out there with my family.
What is your most memorable hunting or fishing experience?
For fishing, it would be fishing with my dad when we would meet up halfway and spend a day on the river and bbq lunch. For hunting, it would be when I first met my husband. I met him in a field while tracking a deer I had shot. He helped me look for it. I later got his number from a mutual friend and a year later we got married.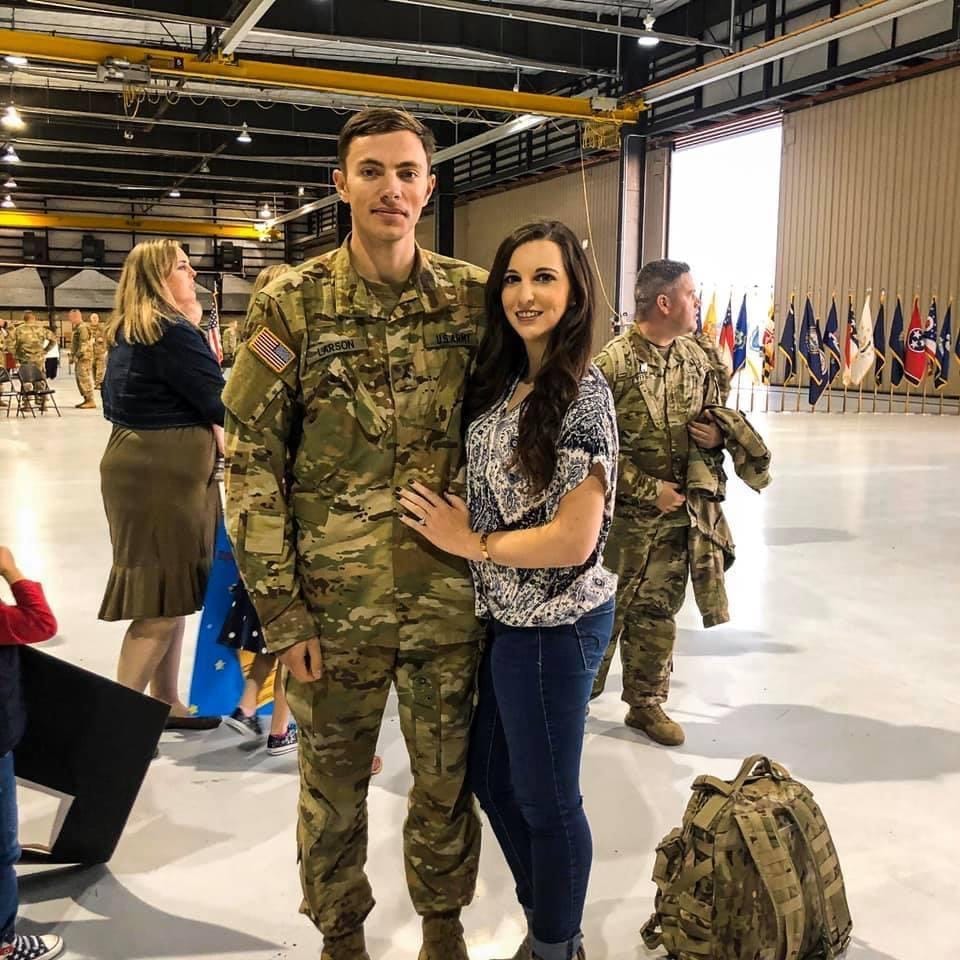 Do you have a favorite wild game recipe?
I love making jalapeno poppers or making finger steaks with wild game!
Do you have a "dream" hunting excursion?
Dream hunt would be to travel to Alaska or Canada for a moose hunt.
What would you say to other women who haven't tried hunting or spending time outdoors yet?
It is okay to not know everything right off the bat. It takes baby steps and takes time. I have been in the outdoors for the majority of my life but there is always something new to learn. When hunting, never give up. Even when a hunt seems unsuccessful not punching a tag, you still got out there and gave it your all. That is a win in my book. For fishing, it is okay to keep saying, "just one more cast."
You never know when you may hook a monster fish. Always pack your fly rod or fishing pole while on a drive, you never know when you may see a good fishing hole. If you travel between states, buy a day-fishing tag for that reason. For outdoors in general, it doesn't have to be fishing or hunting, even just going for a hike or taking a drive and having lunch up in the
mountains is a great way to get out to explore.
Check out Mary Hally on social media.
Follow Mary Hally on Facebook.
Follow Mary Hally on Instagram.
Read more of our female hunter features here!
This post may contain affiliate links. Miss Pursuit may earn a small commission for our endorsement, recommendation, testimonial, and/or link to any products or services from this website. Your purchase helps support our work in bringing you real information about hunting and the outdoors.