I'm Sammi Holland. I am 23 years old and from a small town on the South Island of New Zealand. I married my best friend and hunting buddy, James Holland. I currently own a company with my parents (rural mowing), contracting out large commercial mowers and other units.
This female hunter feature is for Sammi Holland. Here we go!
Why do you love to hunt or fish?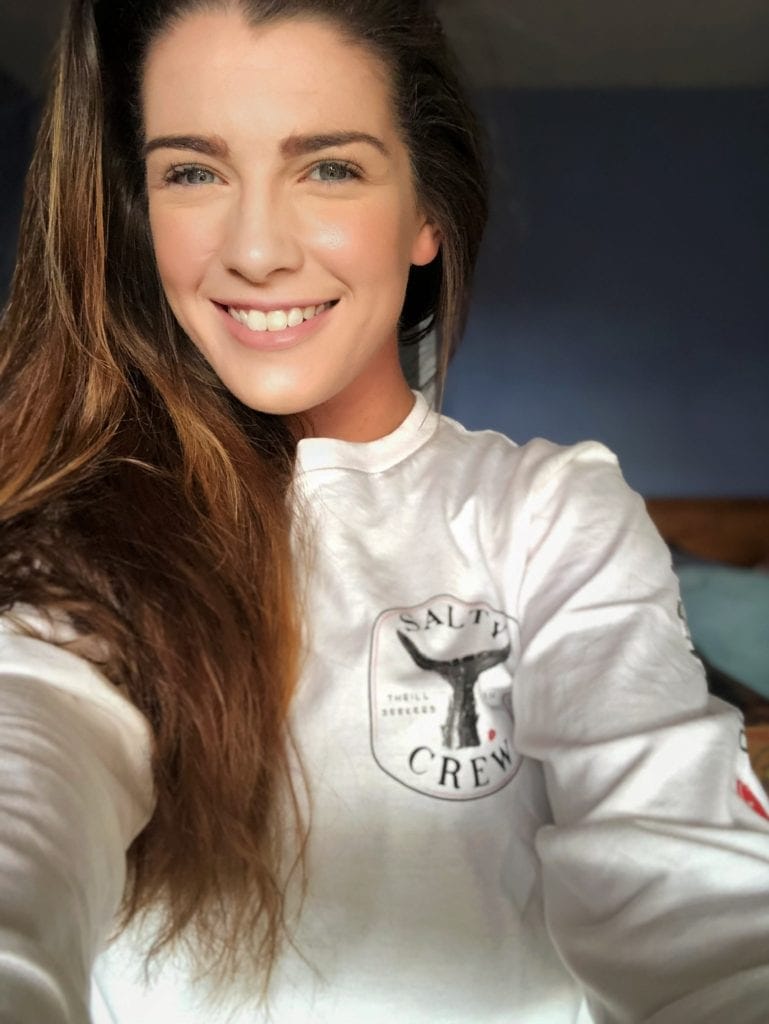 I was raised to love the outdoors, so no matter what I do in the outdoors I fall in love. Fishing has always been my go-to as since I could walk dad had me out on the river fishing my wee heart out and teaching me the ways. Hunting, on the other hand, didn't come into my life until I was a teenager. Since starting I haven't been able to stop. People always ask me why I'm so in love with what I do, and to be honest, there is no way to describe the feeling that providing your own meat or the feeling the places we go give you.
When was your first hunting or fishing trip, and how old were you?
I have been fishing since I could walk and hunting since a teenager. My best memories though are fishing with Dad on the side of a river without a care in the world and just being with my old man.
What do you like most about hunting, fishing, cooking, and spending time outdoors?
I love all of the above so let's start with fishing. To me, fishing is everything. It's all I've known since I was a kid. The adrenaline rush that you get when you hook a fish…it's just unreal. To be able to provide fresh fish for my family makes sitting on that river for hours worth it. Hunting is similar, but it pushes you and drives you to always keep pushing, walking the New Zealand mountains.
Tahr hunting is definitely my favorite simply because their habitat is simply unreal. The views you get to see on any hunt are breathtaking and make all the stress and worry disappear. I could go on for hours about this but I'll get to cooking! Now cooking is something I love doing creating new dishes and hiding the game taste (and people who say they don't like game meat eat it and don't know the difference). Being able to supply my own meat and cook it brings everything together and gives you such a satisfying feeling.
What's your most memorable fishing experience?
I have a lot of memorable recipes, hunts, and fishing trips but the one that will stick with me forever is a fishing trip with Dad.
I was 9ish at the time. After staying on the river for the night, Dad and I got up bright and early, and–boom! I got a trout nicely played landed and in the boat, it went. After a while, we moved on to a new spot that was very crowded to see if Dad could hook up and I decided to practice my casting off the end of the boat (just as I had hooked a few items and threw them in the river earlier in my years). I was just a silly child casting away having fun when–boom! I hooked up to a salmon. Everyone sitting in their deck chairs stands up faster than lighting grabbing their rods cause a young female had just hooked a salmon.
At this point, I'm trying to play a fish and yell for Dad. I thought the other people moved quickly but dad ran towards me not worried about his rod or anything he wanted this fish landed! Unfortunately, it threw the hook and we lost it but instead of feeling disappointed, we just looked at each other and laughed at everyone else. This was during the Rakaia salmon fishing competition and with the trout I had landed, I won the top junior trout award! Memories of fishing with my dad will always be everything to me. It's easy to say I'm filling his boots!
Do you have a favorite wild game recipe?
I can't say I have just one. I almost have a recipe book full of recipes I've created or played around with other recipes and changed them up to create new ones myself.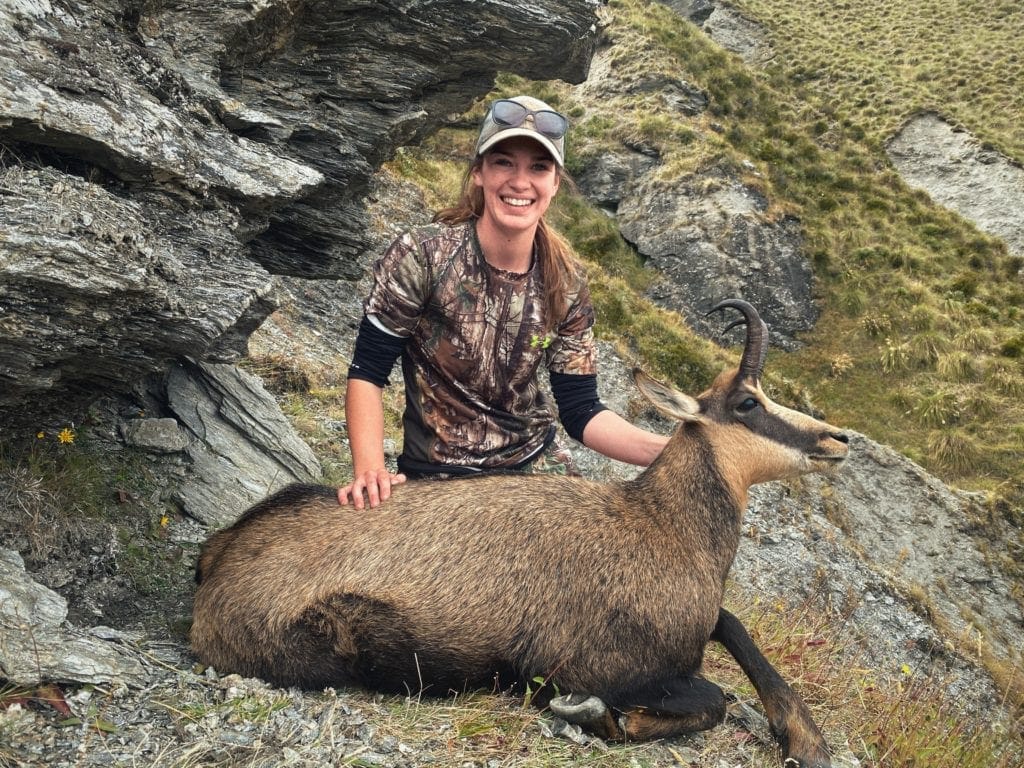 Do you have a "dream" hunting or fishing excursion?
I have a dream hunt and a dream fish! My dream hunt is eventually to be able to come over to the States and be able to chase a black bear and mountain lion! Of course, once I'm over if I get the opportunity to chase other species, I definitely will! My dream fishing experience is chasing king salmon with my dad in Alaska!
What would you say to other women who haven't tried hunting, fishing, or spending time outdoors?
If you're wanting to get out and try something new, find someone close to you that has experience in what you're looking at getting into who is willing to teach you. Also, do your research and find other amazing women to look up to. See what they are doing and learn from them even if it is only on Instagram or Facebook; you never know what you're going to learn! Get out and give it your all. Get out and learn and explore, and just remember: no matter what anyone has to say, you can do it!!!
Follow Sammi Holland!
Follow Sammi on Facebook.
Follow Sammi on Instagram.
This post may contain affiliate links. Miss Pursuit may earn a small commission for our endorsement, recommendation, testimonial, and/or link to any products or services from this website. Your purchase helps support our work in bringing you real information about hunting and the outdoors.