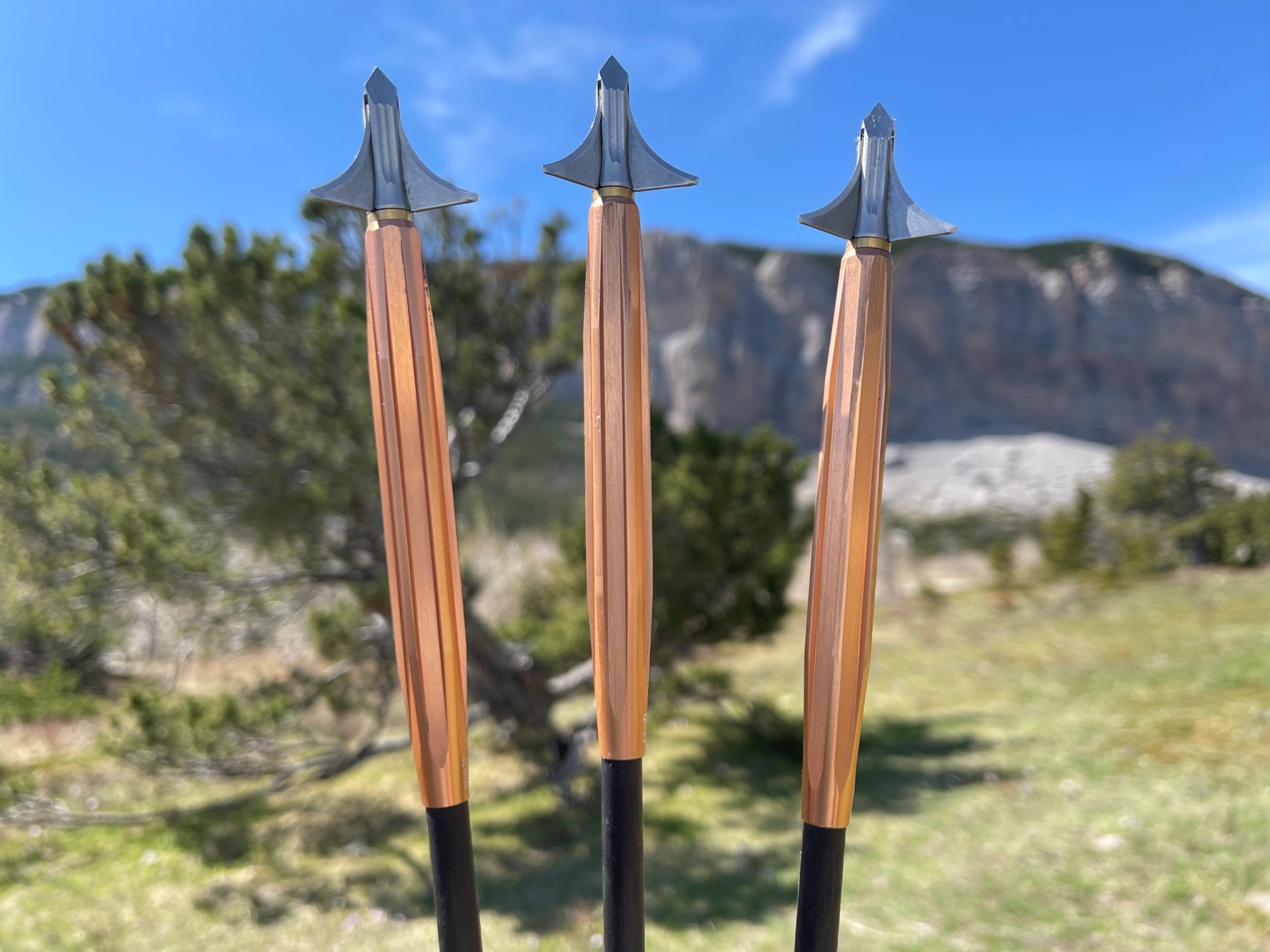 Pro-Tracker Archery started with one simple goal: help all bowhunters recovery game taken by archery. No Animal left behind! Our innovative products, and excellent customer service, help us achieve this goal. The Bad Boys FOC arrow sleeves allow for less bow poundage, resulting in more momentum, better accuracy, and deeper penetration.
This Female Hunter Feature is for Stephanie Rustad. Here we go!
Stephanie Rustad, aka The.Archer.Steph, comes from a small town in the Pacific Northwest. She grew up bow hunting for deer and elk with her dad and they continue to hunt together. Stephanie brings experience from all sides of the archery industry – competing, bowhunting, instructing, bow technician, and program coordinator.
Stephanie currently works for the National Archery in the Schools Program, partnering with State Fish and Game Departments to recruit, retain and reactivate archery in the schools' program. While she loves shooting, her passion is helping new archers get started. Her aim is to give archers the skills they need to feel comfortable and confident walking onto any archery range or into the field.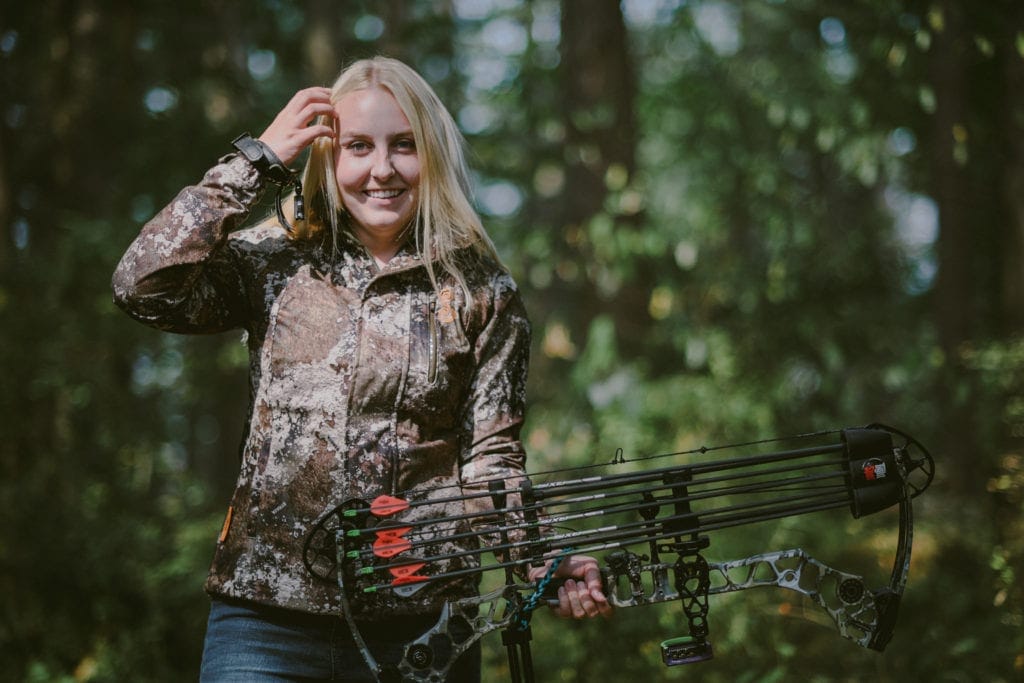 Why do you hunt?
Hunting is about three things for me: quality time, quality meat, and challenging myself. I have come home from trips empty-handed and still feel successful. Hunting isn't about killing, it's about the experiences lived and memories made out in the field.
When was your first hunting memory and how old were you?
My first hunting memory was during deer season with my dad. I must have been 6 or 7, and I was just along for the ride. We didn't see any deer but did manage to shoot a grouse. I remember there being feathers everywhere as he tried to pluck it.
What do you love most about hunting?
My favorite part about hunting is the individual challenge: physically, mentally, and emotionally. There are choices that range from which direction to head on the trail, how to close the distance, or whether to pull the trigger on an animal. Each of those moments involves making a conscious decision.
What's your most memorable hunting experience?
While hunting in Colorado last year, we sat in a rifle blind that overlooked a meadow. We heard the strangest noise. Shortly after the noise started, we saw two dark brown shapes run out of the woods together with a bull moose not far behind. The wailing continued. I pulled up my binoculars and took a once-in-a-lifetime glance at moose getting it on. The bull had mounted the cow, and a young moose was running circles around them. It went on for quite a while – and ruined any chance at elk walking into the meadow that night!
Do you have a favorite wild game recipe?
I don't have a favorite recipe but I have an unusual one! Who wants to try a carp cake?
Ingredients
2 Tbsp Light Mayonnaise
1 Tbsp Fresh Lemon Juice
1 1/2 Tsp Dijon Mustard
1/4 cup Green Onions, Sliced
1/4 cup Onion, Sliced
2 Tbsp Red Bell Pepper, Chopped
3/4 Tsp Cajun Seasoning
Carp
1 Egg
1 Cup Panko Breadcrumbs
1 Tbsp Canola Oil
Directions
Cook carp, de-bone, and flake (you'll want to take out any red meat). Set aside.
Cook red bell pepper, green onion, and onion together.
In a mixing bowl, use a fork to combine cooked peppers and onions with mayonnaise, lemon juice, mustard, carp, egg, and Cajun seasoning.
Once well-combined add breadcrumbs and stir gently. Divide and shape into 8 patties, pack loosely together.
Heat oil in a large skillet on medium heat. Add carp patties and cook for 5 minutes on each side or until they are lightly brown.
Do you have a dream hunting excursion?
I would love to go on a caribou hunt!
What would you say to other women who haven't tried hunting yet?
If archery is something you want to try, find your closest bow shop right now and schedule a lesson. It may seem scary to get started, but you'll have a blast as soon as you shoot that first arrow. You just have to say yes.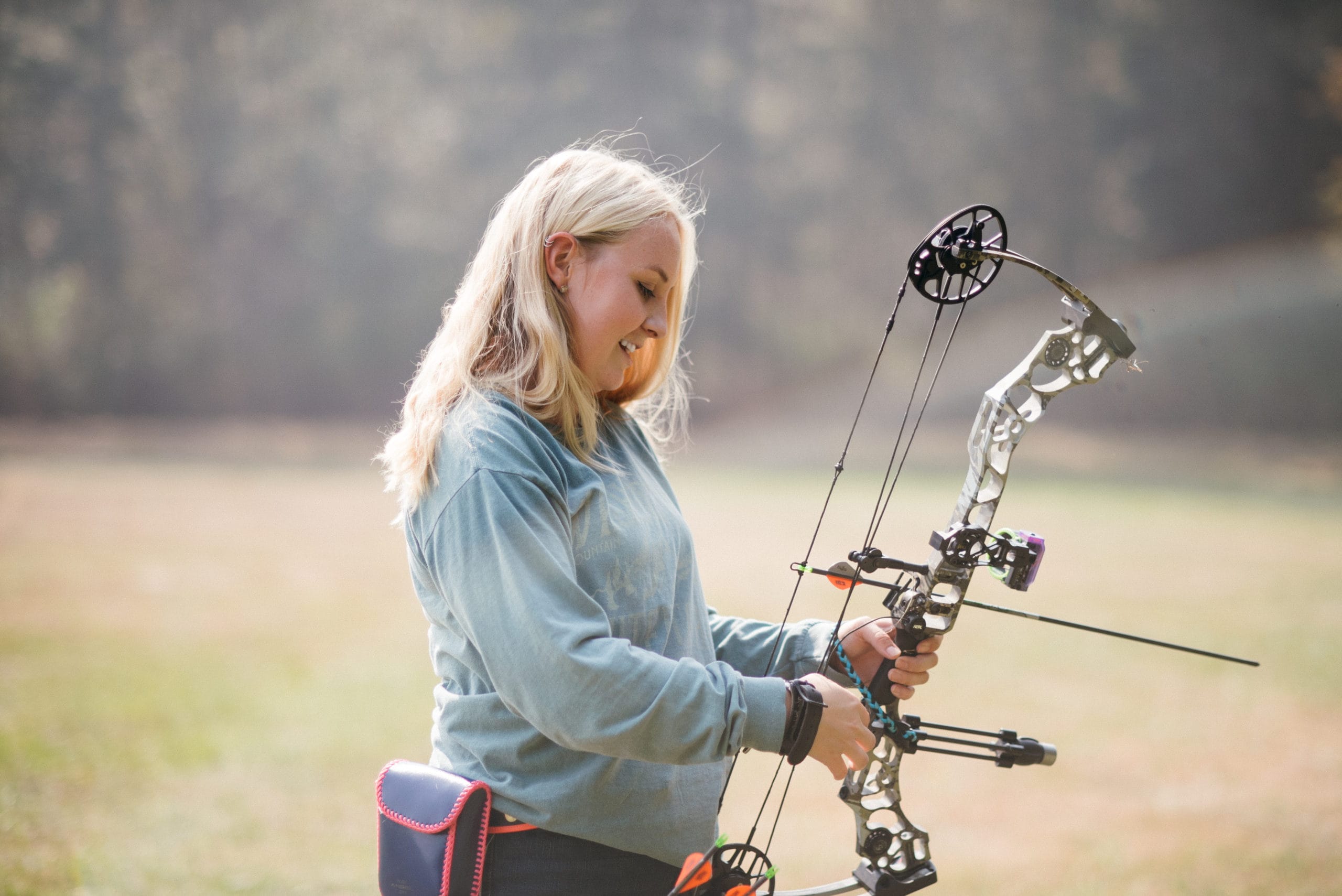 This post may contain affiliate links. Miss Pursuit may earn a small commission for our endorsement, recommendation, testimonial, and/or link to any products or services from this website. Your purchase helps support our work in bringing you real information about hunting and the outdoors.