This post is sponsored by ATN.
How important is a good rifle scope? In my opinion, it's more important than the gun. I always say, "if you're on a budget, go cheaper on a gun and invest in your scope." Spend at least double on a scope as that of your gun. Here's our review of the ATN X-Sight 4K Pro.
If you are looking for pro-grade optics to kick your shooting experience up a notch, I recommend checking out American Technologies Network Corp. (ATN), the leading tech optics company. ATN is transforming the outdoors with digital and thermal long-distance imaging scopes that can be used day or night and even record the wonder of nature through the lens.
Check out the Details of the ATN X-Sight 4K Pro
NIGHT VISION MODE
The X-Sight 4K Pro scope offers an enhanced HD night vision mode. We never let the darkness slow us down. It's the best time for hog and varmint hunting! I have tried and tested it up to 100 yards.
VIDEO RECORD — IN SHARP 1080P
How many times have you seen something through your scope that was, well, awe-inspiring? Numerous, right? Don't miss another opportunity to capture that once-in-a-lifetime moment. The X-Sight 4K Pro scope records your hunting adventures in full HD and takes photos to bring adventures back home to share with friends, family, and on social media.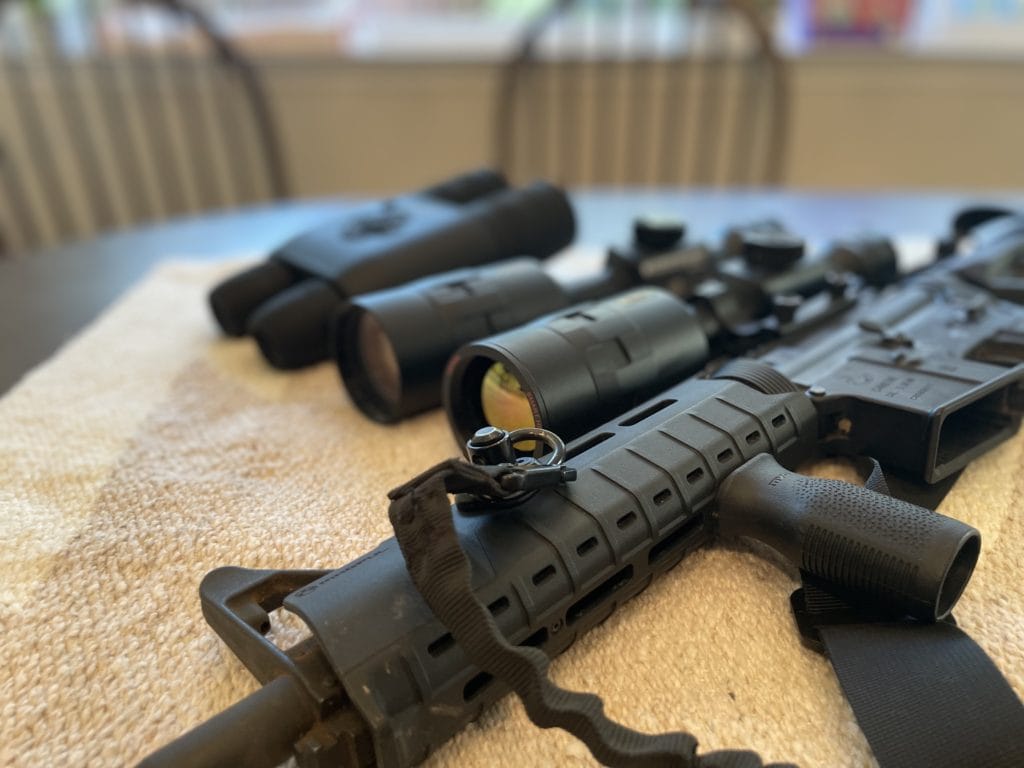 EASY TO MOUNT — EASY TO USE
The ATN X-Sight 4K Pro has a spin-to-zoom wheel and tactical buttons to feel every click for optimal control.
ONE SHOT ZERO
I start the beginning of each season by making sure my gun is sighted in. Sighting in your scope has never been easier with One Shot Zero. Take just one shot, adjust your reticle and you are good to go. The one-shot zero is awesome. I've removed the scope a few times and remounted and haven't lost zero. Amen!
ATN RADAR
With the ATN X-Sight 4K Pro, game can be tagged with an ATN-capable laser device and the target's location will automatically be displayed on a map overlay on your phone and ATN-connected device. Individuals using ATN Smart devices will see a mini radar in their field of view providing the relative direction and range to the tagged target.
BALLISTIC CALCULATOR
Hunt responsibly by making sure your shot hits the target… each and every time. Your X-Sight 4K Pro will show you range, wind, multiple weapon profiles, angle to target, temperature, humidity, and more.
DUAL STREAM VIDEO
The X-Sight 4K Pro not only streams video in HD resolution, but it can simultaneously record to your SD card…. ALL AT THE SAME TIME!
ULTRA-LOW POWER CONSUMPTION
You can run the scope for over 18 hours before needing to charge it again.
Overall, the ATN X-Sight 4K Pro has great clarity and the videos are of brilliant quality. It is a very heavy scope and complicated. Get familiar with the scope before going out. Learn the buttons before mounting your rifle.
Find them on Facebook…
Find them on Instagram…
And make sure to shop their website…
This post may contain affiliate links. Miss Pursuit may earn a small commission for our endorsement, recommendation, testimonial, and/or link to any products or services from this website. Your purchase helps support our work in bringing you real information about hunting and the outdoors.