Picture this: it's Florida in the middle of summer. What to do with your time? Staying inside in the AC for three plus months is certainly not happening so – water activities. Water is the only option (besides leaving Florida, that is).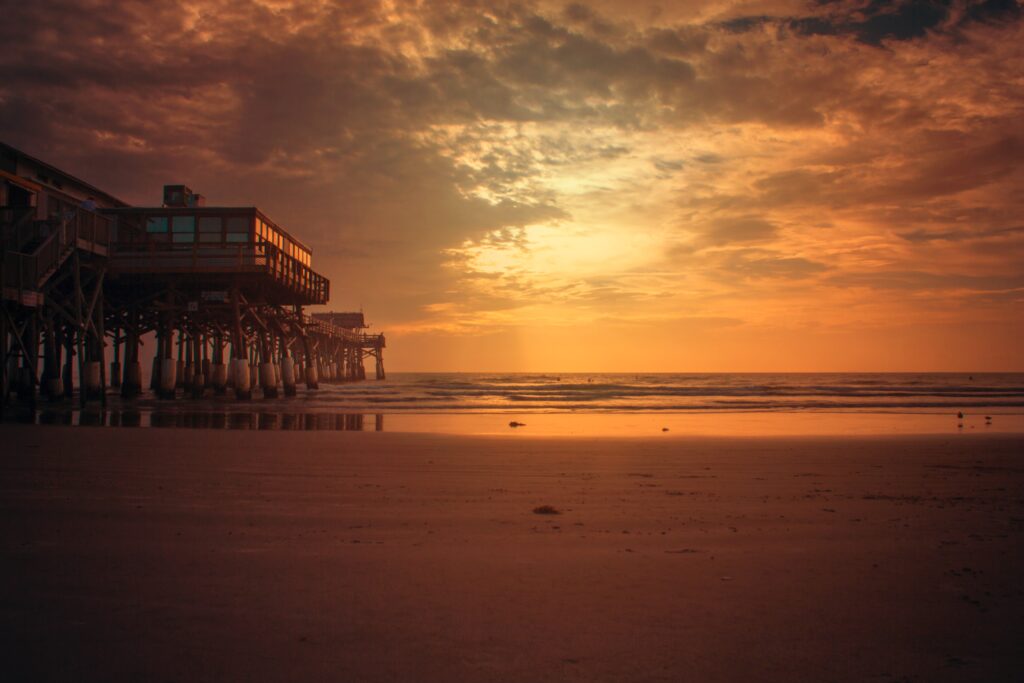 Here are some water activities and sweet spots to pass the time until the humidity is less than 99.982%.
Pool
Let's start with the least outdoorsy of all the options. The pool is a quick and easy way to cool down in the hot heat of summer. If you don't have a community or neighbors with pools, Amazon or the Dollar Store have "baby" pools for next to nothing. I prefer the plastic ones but there are many great inflatable options as well. Throw a hose or two in to keep the cool water flowing and it will be a swell time.
Sprinklers and/or Slip & Slide
We're upping the fun here with some of the favs. These options have advanced in the last couple of decades and can get PRETTY swanky if that's what you're after. If not, spraying down a tarp for a slip-in slide was the old-school option, just go with that. Would this be an outdoor blog without talking about guns? Add in some water guns and balloons (I love these on Temu – super cheap options) and you've got yourself a party. No kids are required for this one either.
Springs
We LOVE springs. Such a great option if you're looking to cool down but not be salty and/or sandy. You can layer in tubes, canoeing, kayaking, paddleboarding, or snorkeling (you get the picture) to make the day even better. To toot the Spring horn even more, cooled and filtered by Mother Nature herself, spring water is a set temp that can feel oh so lovely under the Florida sun. Respect the wildlife and ecosystem to make sure that our springs stay gorg for generations to come!
Ocean
Well, duh, people. That is why Florida is coasted by water because everyone would melt otherwise. The ocean has a vast array of glorious activities so we shall stay with swimming to not go down too many rabbit holes (ie. surfing, fishing, and so on and so forth).
Ocean swimming should be on your to-do list. Sea water is rich in vitamins and minerals that your skin needs TODAY. People pay mega bucks to get facials with these things when you can just take a swim. Hydrotherapy is a real thing and the more natural the better. Not only is it great for your immune system, but it's also been known to help joint conditions, anxiety, and depression. Sea water clears your sinuses AND facilitates deep rest. Swimming increases your heart health so don't just stand in the water, move in it. Personally, I'm a big fan of nature in general, so a day in the ocean makes me smile every time.
Bonus Edition for Best Water Activities in Florida
Check these cool places out in Florida this summer where you can get hang time in the great H20, peep wildlife, and bask in nature. Some of these spots can fill up quickly or need reservations so make sure you prepare.
Ginnie Springs
Wekiwa Springs
Blue Springs
Silver Glen Springs
Devils Den
Wakulla Springs
Weeki Wachee
Amelia Island
Sanibel Island
Crystal River
St. Augustine
…and of course…the Florida Keys!
Whatever your outdoor adventure, from lounging in the pool to paddleboarding down the springs, stay cool out there this summer with these water activities!
This post may contain affiliate links. Miss Pursuit may earn a small commission for our endorsement, recommendation, testimonial, and/or link to any products or services from this website. Your purchase helps support our work in bringing you real information about hunting and the outdoors.