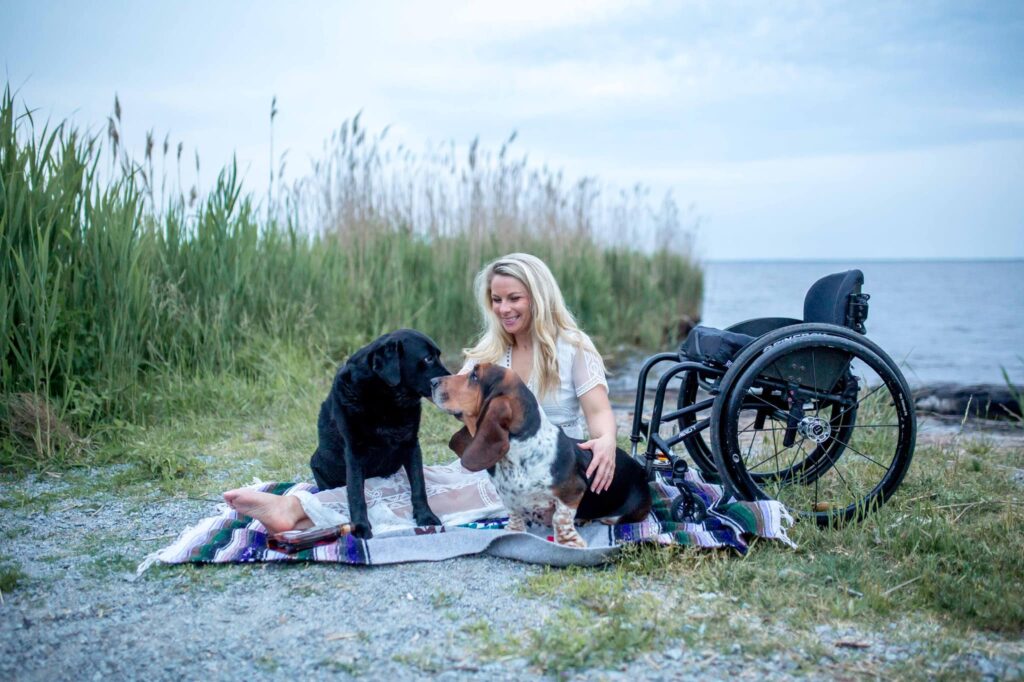 I was born and raised in a town on the mainland of the Outer Banks of North Carolina called Manns Harbor. It's a very tiny town where everyone is sweet to everybody and the tea is even sweeter.
I grew up a coastal cowgirl, catching our supper in a gill net and my mother frying it up and eating supper overlooking the sound on the porch of our log cabin. Living life on the mainland of the Outer Banks means you get the best of both worlds because it's a rural area surrounded by water. The east coast is known for excellent fresh seafood and black bear hunting; luckily, we're in the meat of both. A Texan cowgirl mother and a commercial fisherman father made sure to raise us four girls knowing how to take care of ourselves. Cowgirlin', dog huntin', athletic, homegrown – girls they raised!
Every part of my growing up has been instilled in who I am, but mostly what I endured at the young age of 17 is what drives my soul today. On July 15th, 2014 my life went from soaking up summer rays before my senior year of high school to a life changing car accident. I was a passenger when we hit the back of a piece of farm equipment. I suffered a torn aorta, which 7% of people survive. I also had a stroke to the spine leaving me paraplegic along with many other internal injuries. Despite my five month hospital stay, I graduated high school on time and attended college the following year.
After two years of being away, I decided to move home and I now work at Oregon Inlet Fishing Center and manage the charter boat reservations. I was Ms. Wheelchair North Carolina 2018 and a current advocate within my community for those of us with a disability. I do not let my injury define my life; I do everything I did before my paralysis, I just do it differently.
My favorite things to do are shooting archery, riding horses, hunting, fishing and anything outdoors. Aside from my hobbies, I enjoy mentoring other newly injured people and especially children with physical limitations and a love for the outdoors. I strive to inspire everyone to live life to the absolute fullest, do what we can to make our lives the best possible and better the world we live in. I strongly believe we are here for a reason and our resources to live are right at our fingertips that the world these days is overlooking. I have a passion for all things clean living, wellness, healthy meals, cooking, fishing, deer and duck hunting, horses, dogs, gardening and home decor.
In my experience knowledge is power and it's important there is a voice for ladies in the outdoors industry, especially the ones who may believe their physical aspects of life are keeping them from living their best lives! I believe being in a community with others with the same passion can be so powerful, because of this I am thankful for social media and this opportunity to connect with the ladies of the outdoors!