If you're looking for an outdoor adventure, then start with "losing yourself in the fresh air." Our fast-paced world leaves us all in a panic and state of worry. Every little second, we get pushed to move faster, do more, and work harder than the day before. I would love to share my little secret (that isn't really a secret) on how to drain your stress tank and return with a brand-new vibe.
When we are children, it felt like an hour dragged on forever and we would never grow old. Sadly, the older I get the faster it goes. I am sure that we all feel that time flies! By living an outdoor lifestyle, you don't have to become an off-grid recluse. But, once you begin spending more time outside, it just has a way of changing you.
Outdoor Adventures
Perhaps you can relate to the daily grind of rushing to work, corralling rambunctious kids, and maintaining a home that is safe and clean. Do you find yourself making a list each day that seems so overwhelmingly large and continues to grow every day? There is something so simple and cleansing about going outside. It can truly help you be more capable of finishing your personal honey-do lists.
It can begin as small and as simple as sitting on the porch for 10-15 minutes. Perhaps you can take a walk through your neighborhood, or even a walking path if you live near a park. Movement and fresh air, in any dosage, can help ease your mind and power your body up to face the challenges of the day.
I truly used to HATE being outside! Growing up in South Georgia was tough. It seems that your body becomes a sweat machine. There are snakes everywhere, and breathing is a chore. Every place you might live may have advantages or disadvantages to being outside. I am currently writing this in the middle of a Utah Snowmageddon event. There may be days where there is no sun, and temps are not above freezing. Even on days like this, I can manage to find great solace and peace just from a few minutes outside.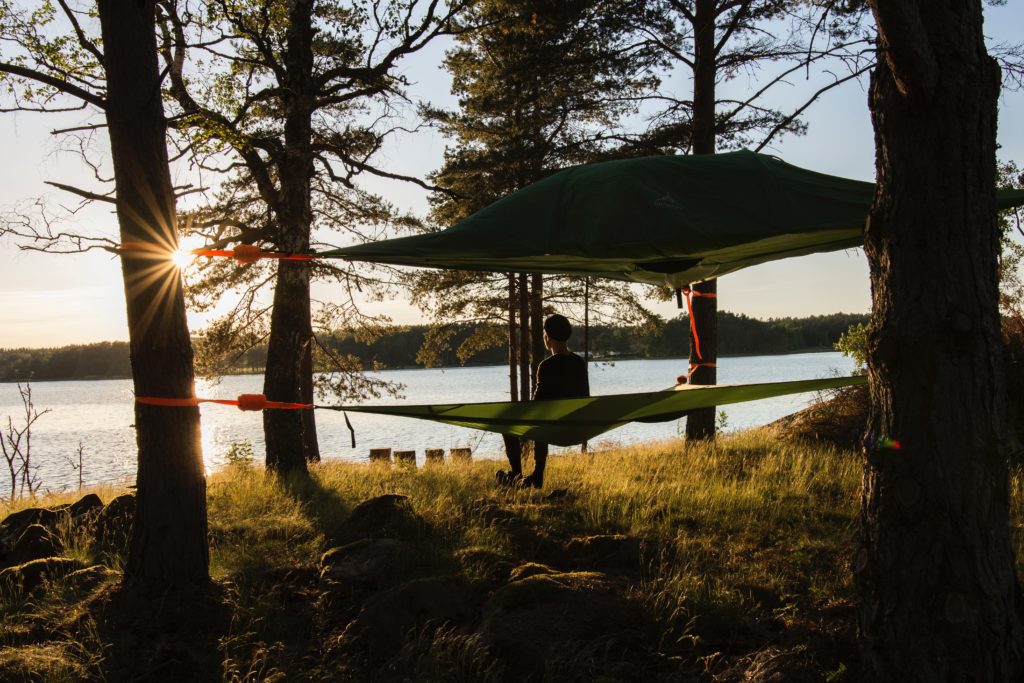 If you are new to a life of outdoor adventure, start small. If you have already found that being outside is a treasure, then challenge yourself with a nice hike or even a day of hammocking (even if it is in your yard). I am dreaming of returning to a backpacking trip that I took last summer. I can still smell the forest that I walked miles in to get to the spot where I would set up my tent and fish beside the lake. A deer walked through the camp, and a moose even laid down and napped 75 yards away from me while fishing at the edge of the lake. It was magical and I had never felt so much in tune with myself and the world.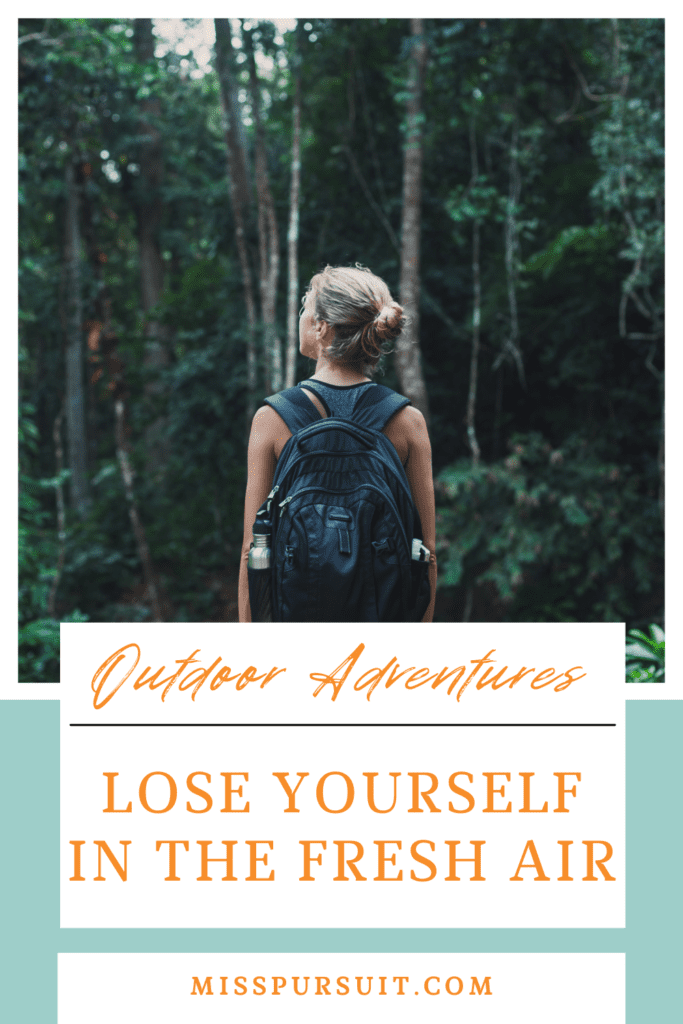 We live in a strange time. No one knows what we can say, who we can say something to, or even what we can post. No matter what, it seems that someone is going to be unhappy with what we do or say. That is a lot of pressure added to our already packed and overworked lives.
As you start an outdoor adventure, take the moment to lose yourself in the fresh air and all that is on your mind. Give yourself the chance to feel like a child again! Start small and build up to the adventure of your dreams. Stay safe, but go wild! I will see you out there!
This post may contain affiliate links. Miss Pursuit may earn a small commission for our endorsement, recommendation, testimonial, and/or link to any products or services from this website. Your purchase helps support our work in bringing you real information about hunting and the outdoors.