Let's just start off by addressing the elephant in the room, it's the awkwardness of talking about peeing in nature and outside as a woman. Let's break the ice with a little cheesy bathroom humor:
Why can't you ever hear a pterodactyl using the toilet?

Because the P is silent!
Sorry, I told you it was cheesy. But honestly, how else am I supposed to kick off the topic of relieving yourself in the outdoors? It's taboo and uncouth to talk about but it's also extremely necessary. Women don't have the luxury of easily peeing in the outdoors like men do, so let's not be embarrassed and embrace it. Here are a handful of items that could make things a little bit easier for when you "gotta go".
How to Go Pee in Nature and Outdoors
Do it Like the Guys with a Urination Device
Popping a squat is anything but discrete, if you find a remote location to do your business you are still exposing yourself for the world to see, at least it feels that way. Luckily, there are a ton of different female urination devices that are designed to allow women to pee standing up while remaining fully clothed. We're going to talk about three that Miss Pursuit team members have used. All three brands are a little different and have their own pros and cons. They're very similarly priced in the $11 to $13 range and are worth testing out to see which one might work best for you.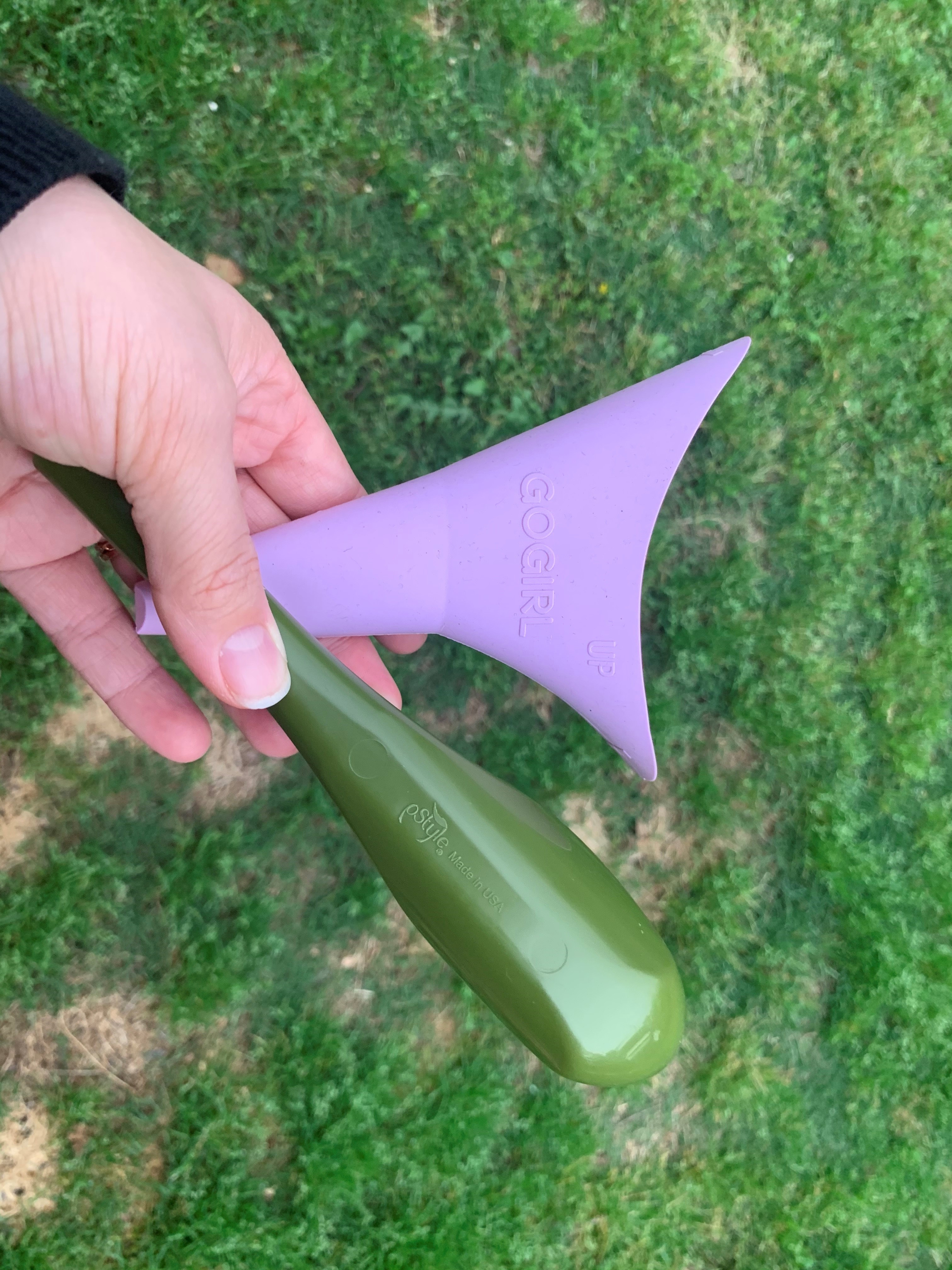 The compact and travel-friendly Go Girl is a flexible, medical-grade silicone option that can pack up small enough to fit in your pocket. This product, however, requires a considerable amount of practice prior to being able to confidently use it in the field.
The pStyle is a rigid plastic design allowing you to stand and remain fully dressed. This product is easy to use, likely because it's larger in comparison to the other products mentioned. The size, however, does make it a lot less discrete to use and carry in a backpack. This product wouldn't easily fit in most pants pockets, for example. Carrying cases are available but they're sold separately.
Lastly is the Shewee, the original female urination device. Shewee makes both a rigid and flexible version and offers an extension pipe letting you easily direct pee away from your clothes and shoes. A carrying case is included for the original rigid version.
I got [the SheWee] for backpack hunting and using in a tree stand. I used it in the summer to start and it was amazing, easy to use, etc. In a real hunting situation, I guess I wait until I really have to pee and that is the problem. The cup part is a little narrow, so you really have to control the stream or you pee all over yourself. That also leaves you feeling like you still have to pee. The other thing is to not let it get cold, that is BAD. I think it makes your urethra have involuntary contractions. It definitely has its uses but those are on a nice day when you aren't in a hurry. So, not in a tree stand or if you are waiting for something to come in."

Jaimie Robinson
If You Gotta Go, Make it Easy
Field wipes are nothing new but they aren't all created equal, look for wipes that are safe to use all over your body, like these Nose Jammer Rear-N-Gear wipes. These are all-purpose wipes that make clean up quick, easy, and will keep your scent covered. It beats having to walk around with a full roll of toilet paper, too.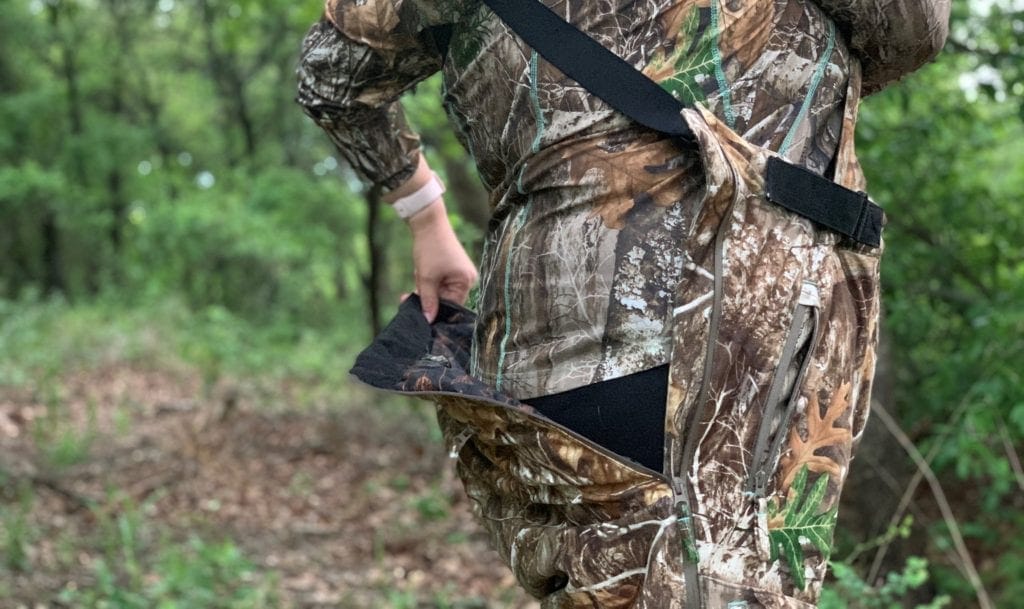 There is never a good time to stop everything, find a place to go, and undress your bottom half when you're hunting or fishing in cold temperatures. That's where drop-seat bibs come in handy! These types of bibs have zippers that allow you to lower the back half of your pants so that you don't have to completely undress and can quickly cover yourself back up.
We all have to go, and sometimes, you have to pee outdoors. Hopefully, these tips make it easier the next time you're out!
This post may contain affiliate links. Miss Pursuit may earn a small commission for our endorsement, recommendation, testimonial, and/or link to any products or services from this website. Your purchase helps support our work in bringing you real information about hunting and the outdoors.