Raising my girls to hunt and be outdoors hasn't always been easy or fun if I'm honest. They have not always wanted to tag along whether it was on one of my expeditions or to the hunting club, but it has always been a part of their lives.
I wanted to raise them to not be afraid to try something new and not to fear guns. I wanted them to know what hunting is all about, not to think you can just show up and pull the trigger. There is a lot of blood, sweat, time, and tears spent hunting. (Sometimes lots of tears!)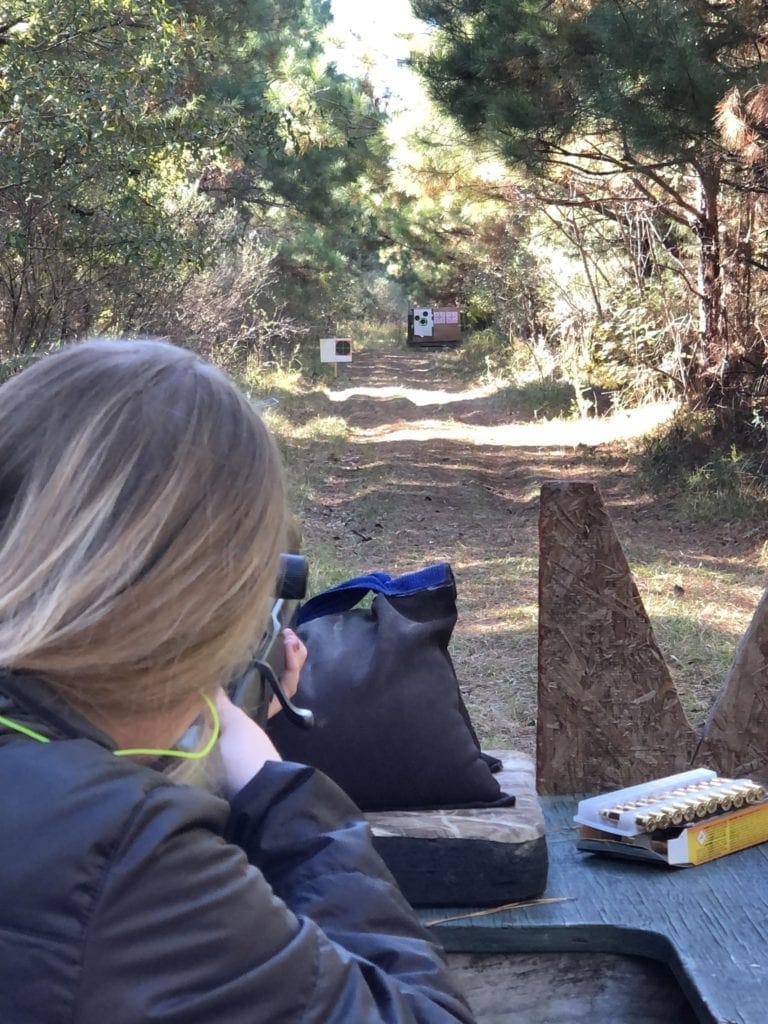 Raise 'Em Up
The girls sat on my lap and shot deer. I accidentally scoped my youngest while practicing shooting targets one day. That was a hurdle to overcome, but she did. They have learned how to climb up and down ladders, find blood trails, and track deer. They have watched while deer have been harvested, coming full circle to witness the life cycle of scavengers and the ultimate benefit of our harvests. They have made great shots, learned hard lessons from bad ones, taken hunter safety and gun safety classes, put in range time, and more.
While raising my girls to hunt, they know they can still be feminine and tough. They've seen the advantages and disadvantages of being a girl in this hunting world.
They have helped plant fields and build shooting houses. They know what it's like to put in the time and not see anything for days. They've gone seasons without harvesting a deer.
As a momma, I've been so proud of them both.
They tell me they don't live for it or love it as I love it, but we have spent quality time as a family – memories made and stories shared.
On Her Own
My oldest, at 18, sat in a stand solo last season and shot a buck by herself, found blood, and called me. This season, while hunting by herself, she experienced the disappointment of shooting a bigger deer and not finding it. That will break a momma's heart. I tracked and found specks of blood but unfortunately, no deer.
My youngest daughter has always hunted with me or her dad until this season when she decided she wanted to sit with her big sis. As a mother of girls, I think it's a little different than having boys you kind of turn loose in the woods, but I know I've taught them safety. I've taught them responsibility and hunting ethics. I agreed and they both sat out on their hunt for the first time together.
They took big sister's gun which meant Isabella was the extra eyes and lookout. They packed drinks, snacks, flashlights, air pods, phones, and rules on what could be shot or not. I'm happy to report they returned safely. They both decided they didn't like the dark or the thought of hogs or coyotes barking. But they did it!
I couldn't be more proud that they went out on their own! They didn't shoot anything but they had a great time.
I learned that I've raised them hunting and I've shown them what they need to know to be successful in the woods. They both came back together safely. I hope that we continue to hunt together and share special time together. They don't know yet how special that was, but one day they will.
I came across this quote after their hunt and I thought it was perfect:
"The greatest gift you can give a girl is the ability to hunt on her own."

-Kate Hunt
Amen.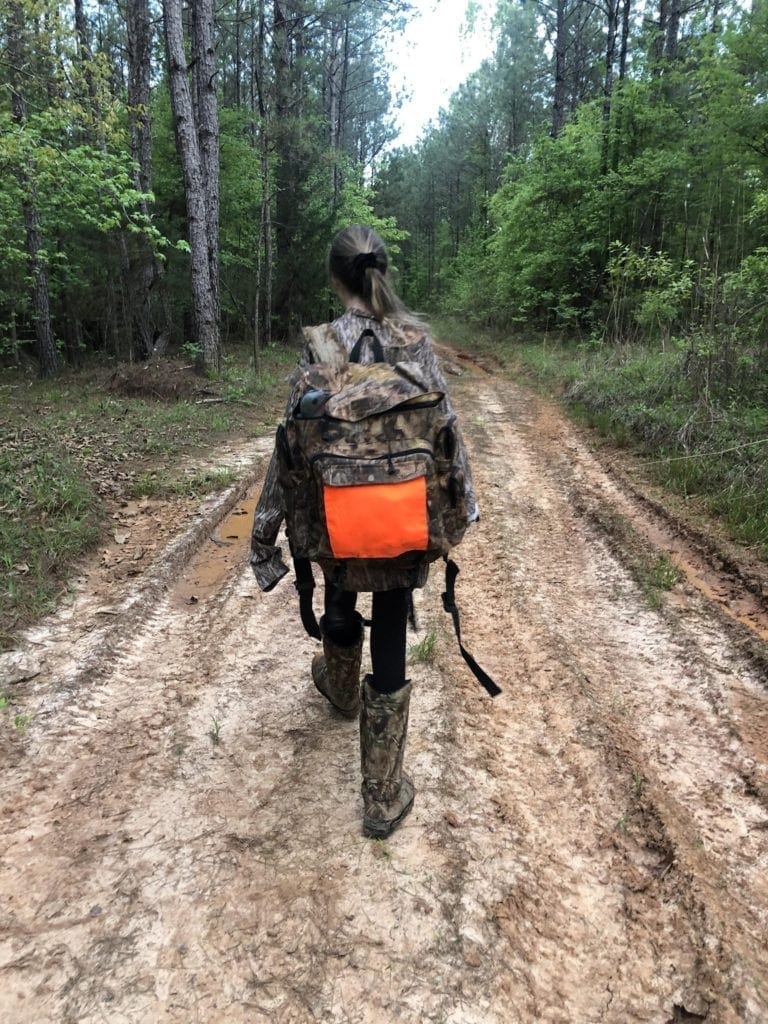 This post may contain affiliate links. Miss Pursuit may earn a small commission for our endorsement, recommendation, testimonial, and/or link to any products or services from this website. Your purchase helps support our work in bringing you real information about hunting and the outdoors.