Not only is it a blessing to live in Arizona and to hunt the wildlife here, but the caliber of animals also draws people from all over the world. The quest for a "trophy" is an attainable goal when you put in the work. And you can find trophy class animals throughout this desert state.
There are three places not everyone considers when they come here to hunt. There are three places that will test your physical and mental limitations. In these locations, you can always find success. But you have got to work for it.
Where to Hunt in Arizona
The Mountain tops
Seriously. Climb any mountain here and you will find scat and animals. It was not dropped by a bird.
With more and more people hunting every year, animals do whatever it takes to get away from us. There really is not a mountain top in the forested regions of Arizona that does not have elk or bear scat on it. And there really is not a mountain top in the desert regions that do not have at least bighorn sheep and possibly deer scat on it.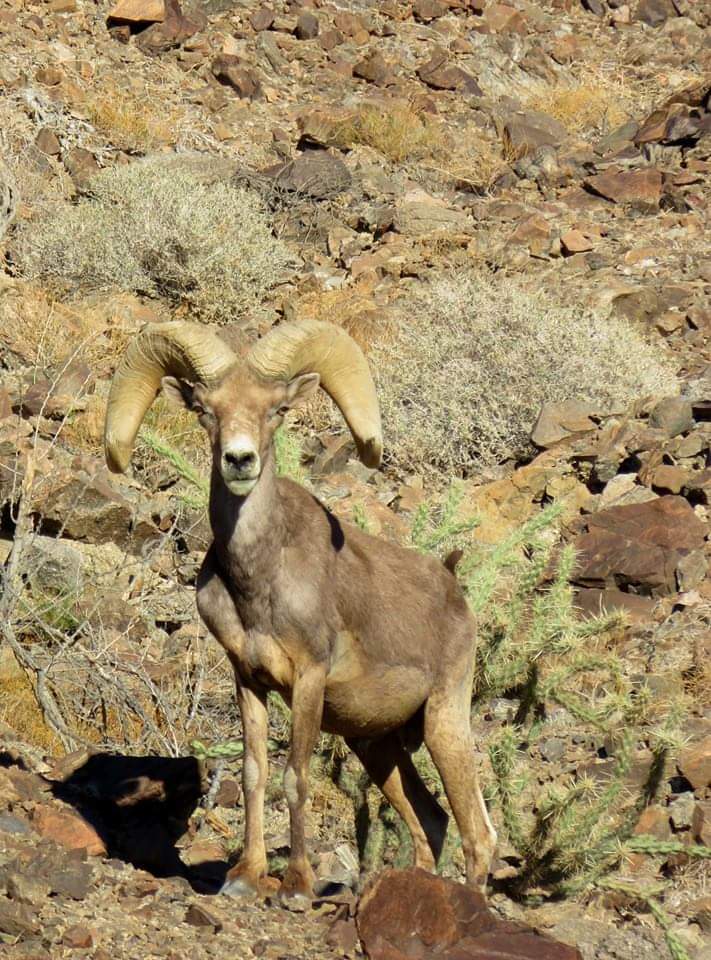 I read an online forum about how many people with a specific Arizona tag, were just not having any luck. A couple of weeks after early archery elk season in September, I took a trek up a mountain with my dogs in this unit and without trying, ran into elk. Bulls, cows, calves….
It is high elevation. Your lungs want to burst out of your chest. But they were there and easy to find.
You've got to put in the time year-round to stay in shape and you've got to put in the time scouting.
The Wilderness areas
There are several wilderness areas where you cannot drive. Some have a road or two in them and you are unable to drive off-road or even utilize a cart to retrieve. Some do not have road access at all. I realize this limits some people's quests, but there are a lot of options for learning how to use your optics to glass from afar and get into places where most people won't go. The weather is often warm and the water is often sparse.
These are places that most people would never consider trekking. Many who are curious never get past Google maps. Fewer will draw a tag. Of those few, the majority rely on a guide service to get them to the right spots. But you do not need a guide service to hunt these areas. You just need to commit the time to scout and then to hunt.
The neat thing about the wilderness areas is the solitude that is so easily found by those who crave it. You can also find artifacts from long gone civilizations, aircraft wreckage from accidents, forgotten or discarded trash and paraphernalia from illegal immigrants and landscapes that leave you in awe.
The Desert
The largest ponderosa pine forest in the world is located within a high-desert type ecosystem. And pretty much all of Arizona is part of one of four types of deserts. When I say you should hunt the desert, I mean hunt where there are cholla, saguaro, barrel cactus, mesquite, ironwood, ocotillo, yucca, creosote, and several other plants that remind you of feeling dehydrated and make you want to drink a glass of water right now.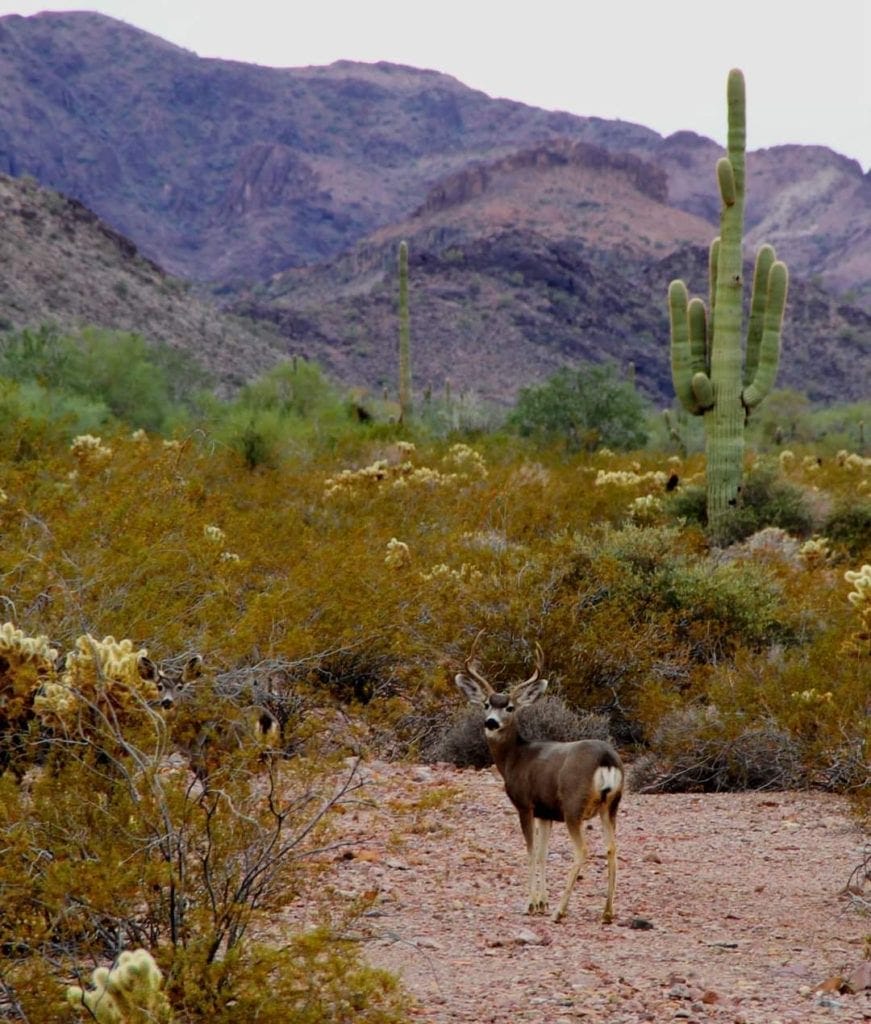 Temperatures can soar over 125° F for several months in a row. Animals do not migrate out of these regions, but they do know how to use the landscape to survive the summers. Rain is minimal to none and most all water sources that are natural are well-hidden while every man-mate water source is on one of several maps.
These deserts are Mule deer and coyote havens. There is nothing flat about these places when you look across a plane of vast emptiness. The desert is full of life and will test your physical abilities as much as a hike into the wilderness or a climb up a peak. Learn to read a map and the landscape and spend time learning where the animals are.
These three locations will take you from sea level to over 10,000 feet in elevation. You will freeze. You will sweat away last Christmas's pie. You will curse, sigh with wonder, and laugh because you have either gone crazy or just made the shot of a lifetime. You will learn a lot about yourself and the company you keep. And you will make memories which is why we do this all in the first place.
Where is your favorite place to hunt in Arizona?
This post may contain affiliate links. Miss Pursuit may earn a small commission for our endorsement, recommendation, testimonial, and/or link to any products or services from this website. Your purchase helps support our work in bringing you real information about hunting and the outdoors.