He's a dirt bike kind of guy, and I thought, "No problem, I can do that. I can ride a dirt bike."
The first time I sat on the bike, he said do this and don't do that. Go.
Go I went…right over backwards. The bike ended up on top of me and he had to pull it off.
I haven't been on a bike since.
He grew up riding bikes and it was second nature to him. He assumed those were skills everyone had, or at least had an understanding of. I had never needed to use a clutch or throttle before, and right when he said go, I let go of the clutch and twisted the throttle just as he had said, but much harder than he expected.
He had missed explaining to how to start slowly, how to brake, how to turn, how to shift, and probably a few other key points. To me, it's almost like putting a bow into someone's hands and saying "here you go, just draw it back then release" and then walking away, leaving them to shoot it.
Archery Lessons
Who Should Teach Me?
I have been shooting at an archery flat range and there have been times when couples shoot alongside me. One of them is usually an archer trying to instruct the other through the steps of shooting.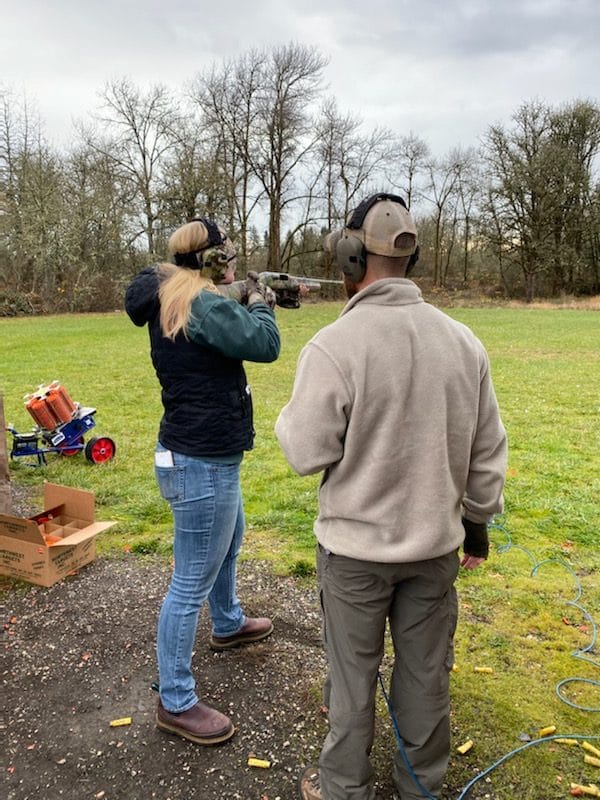 Before long, they become frustrated and short with each other, snapping at one another for not following or giving directions. Imagine those IKEA furniture memes. You can feel the tension coming from their direction. Sound familiar?
When someone borrows, or buys, a bow for you without knowing your stats – you risk having the wrong draw length, draw weight, and eye dominance set-up. These are all things that lead to slapping your arm with the bow string, poor form, and safety risks.
Ask yourself these 3 questions before taking instruction from a significant person in your life:
Is this person experienced in helping new archers?
How well do I take their instruction/advice? (i.e. Could you build IKEA furniture together?)
Is archery something I want to do or want to do for them?
If archery is something you personally want to try there is a way to have a safe and fun experience. Look into taking a lesson from a bow shop or instructor. They are available all over! Many shops, ranges, or instructors offer private and group lessons and have equipment available for you to use.
What will I Learn in Archery Lessons?
When I run an archery lesson, I start by checking to see what kind of shooting the student wants to do and set them up accordingly. Then I measure and set the draw length and set the bow to a poundage I think is possible.
When we head to the range, I have students watch me shoot first since most people are visual learners. As they watch, I walk through the steps of shooting and discuss the proper form.
When it's time for their first shot, I walk through the process again, from stance to release, so that students only have to think about one step at a time instead of the entire process. Pretty soon new archery students are able to do it all from muscle memory and can shoot the bulls-eye.
When you work with the right instructor you'll notice that you are able to relax and enjoy learning, ask questions without feeling judged, and maybe learn something that your partner didn't!
This post may contain affiliate links. Miss Pursuit may earn a small commission for our endorsement, recommendation, testimonial, and/or link to any products or services from this website. Your purchase helps support our work in bringing you real information about hunting and the outdoors.