What makes a good gun range? To be honest, any chance to shoot safely makes me happy. On the flip side, there are some tremendous advantages to finding a 2A Heaven-on-Earth type of place. Here's what I think make a gun range a good place to practice.
What makes a Good Gun Range?
The first is safety. Never sacrifice the absolute fact that you know where your bullet is going and that there is a solid and unwavering backstop downrange. This is simple at an actual gun range because there are designated berms that are a minimum height and thickness to ensure downrange safety. If you shoot on public land or on some private property, you must show due diligence by driving down and checking the end of the area that you plan to post up a target to shoot at.
Just a few short years ago there was a horrible tragedy in Utah. A family was having a day out in the mountains and they were doing some rifle sighting on a new gun. They were using a target and a seemingly thick patch of woods as the backstop. One shot turned into terror because somehow, someway the bullet made it through the entire patch of trees and struck a teenage boy out for a drive in a Jeep with his family. He was killed immediately. They had no idea that the mountain road curved back behind the patch of trees that they were shooting into as a backstop. The family that was out shooting, just like the family that lost a child, has to deal with this memory every day.
You owe it to yourself and EVERY person that could be in your bullet's path to be certain of your backstop. I prefer to shoot into the mountainside. I know without a shadow of a doubt that nothing is in between the mountain and my muzzle.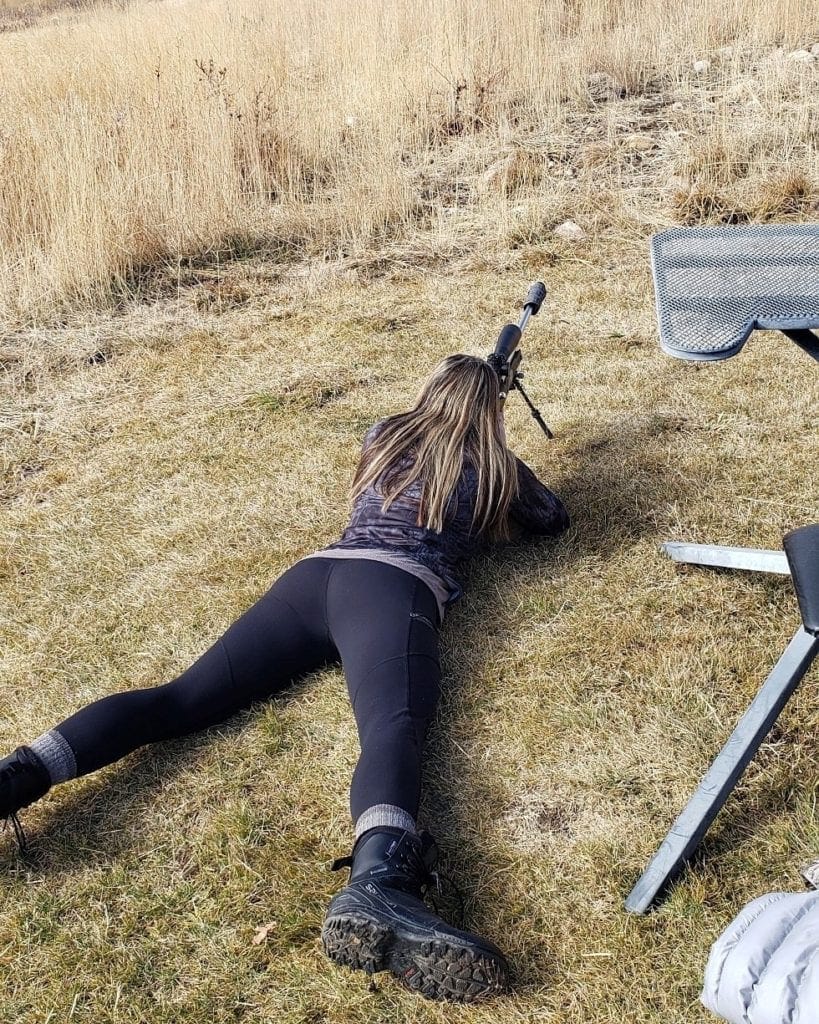 The second thing I look for is a target to make it fun. I am a huge fan of steel plates because I love to make them sing! A formal range often has a playground of different target options and steel designs to tickle your accuracy fancy. My favorite is a plate rack followed shortly by a Texas star. A dueling tree is always a riot. My least favorite is the Polish Plate rack. Look that up if you haven't ever shot one. It is a doozy!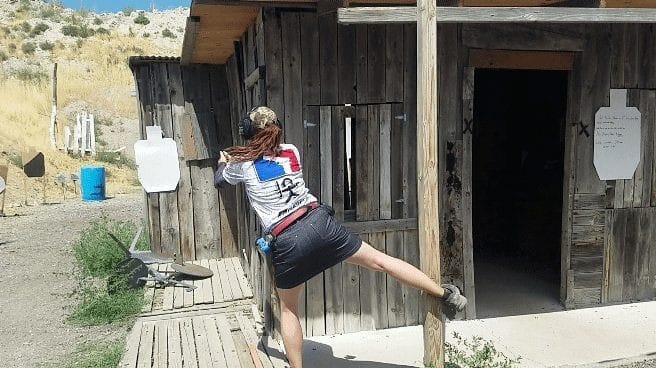 The next thing that I look for is the opportunity to use a wide variety of guns. If you go to a formal gun range, you must check first about the calibers they restrict each firing area to. Some shooting bays or lines may only allow .22 to pistol calibers. You might have to switch to another firing line and range bay if you want to pull out your hunting rifle and work with that. Make sure that you have proper cases for your guns and talk with the Range Officers to share what your plans are and needs may be. They can often help facilitate your ability to set up and make your targets ready.
My favorite ranges
I live 2 miles from the Wasatch Shooters Range in Utah and I live 30 minutes from the Lee Kay group range called the Salt Lake Practical Shooting Association. There are 6 bays where we set up obstacle-style courses where you have to run the course and shoot at targets that may require you to lean around a barrel or wall, and even some targets that move or disappear once activated. These two ranges are hard to beat.
Each has an entire HUGE locked playroom full of steel, paper targets, walls, barrels, and ported window walls that you can train and shoot with. It truly makes my heart SING!
If I am just going out to the desert or the edge of the mountain range, then I usually post up a standing steel plate. I know that I can draw from a holster at either, whereas many ranges will not allow you to draw from a holster and shoot. Surely they will not allow you to build a course and run around the bay, unless it is designed for that and you have a Range Officer with you.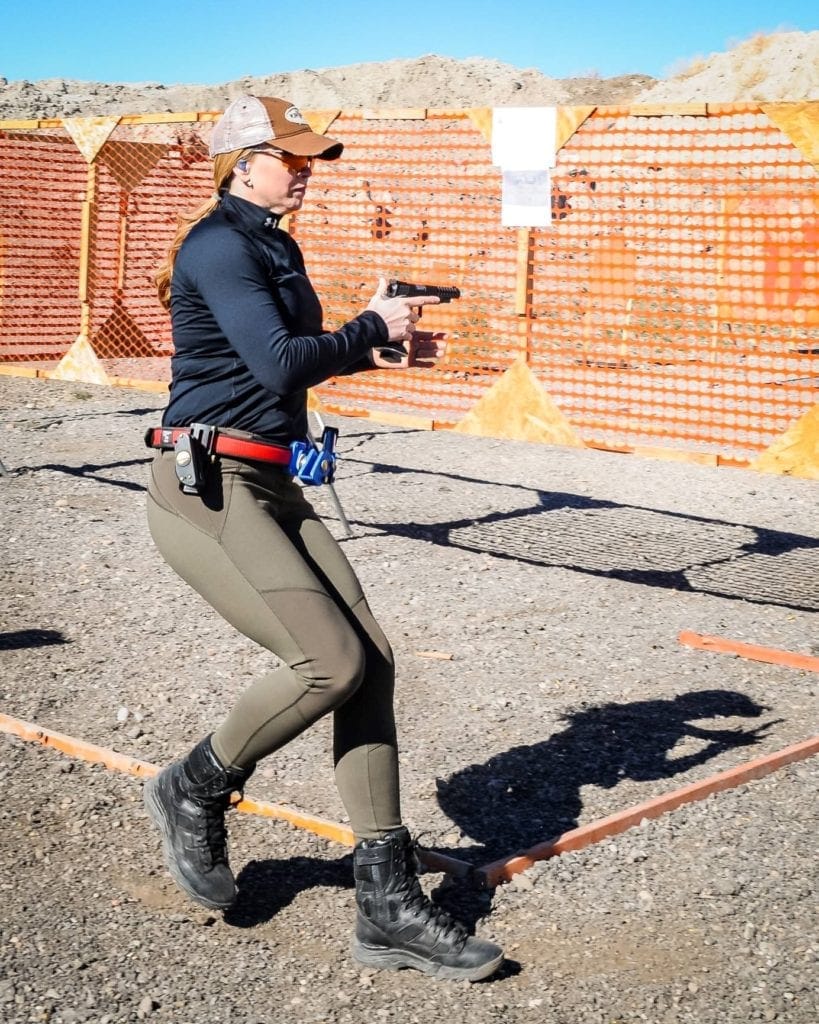 Either way, do a little research and find a place that is safe and secure. Then get out, line up your sights, and FIRE!
Bonus tip: Use Desert Tech Industries to find a gun range in your area!
This post may contain affiliate links. Miss Pursuit may earn a small commission for our endorsement, recommendation, testimonial, and/or link to any products or services from this website. Your purchase helps support our work in bringing you real information about hunting and the outdoors.