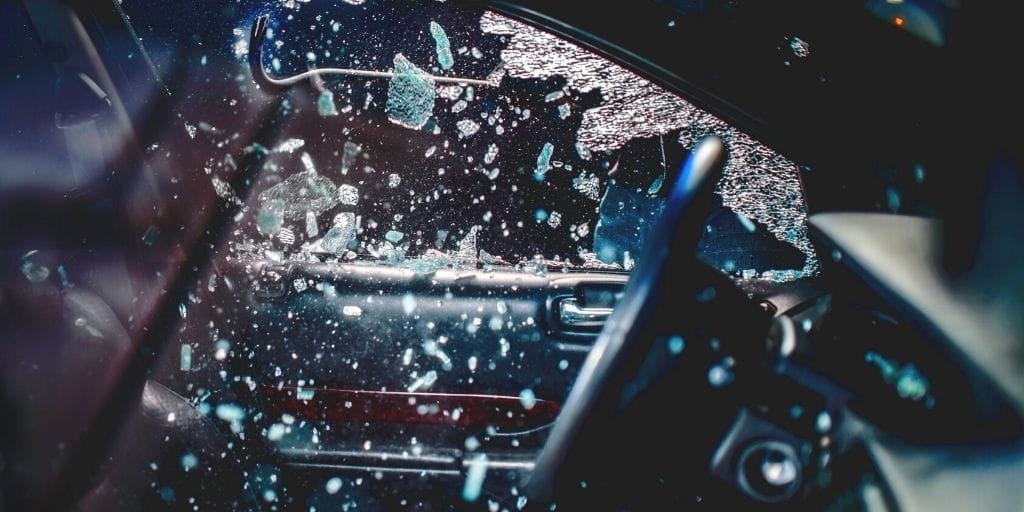 Are you concerned about crime in your community? If you are, you're not alone. The #1 reason people cite for owning firearms is for "personal protection." They carry or own a firearm to protect themselves and their families.
Another fact that is far less known: there are 400,000 firearms stolen from individual owners every single year. Firearms theft is one of the top sources of guns used in crime in the United States.
The upshot of this: as owners, we have firearms to protect ourselves and our families, and yet we are inadvertently arming the people committing the crimes we want to prevent.
The good news is we can do something about it. Every single one of us has the power to prevent crime and save lives by protecting our firearms from theft and empowering others to do the same. That's why my organization worked with partners across the firearms community to create the Firearms Security Alliance and the #ProtectWhatProtectsYou campaign. Our goal is to end firearms theft and the crimes committed with stolen firearms.
First, let me share more about why it's so important that we solve this problem. We know that roughly 400,000 firearms are stolen every year – what is happening to those guns?
Police departments that closely track the role of stolen guns in crime find that between 15-30% of the firearms that they recover off the streets have been reported stolen. That means, for example, a police department recovers a firearm in the course of a narcotics investigation. They run the serial number of the firearm and that serial number has a match in the system that tracks guns that have been reported stolen.
Many experts believe that even those numbers represent a significant undercount of the role stolen guns are playing in crime. As much as 40% of thefts are never reported to the police. Also, in many cities around half of people who report their gun stolen do not know the serial number, so even if those firearms are recovered in the course of a crime, the system will not recognize them as a stolen gun.
There are plenty of real-life examples of the impact of stolen guns on crime. In just one tragic example, in 2019 six Alabama police officers were killed – and five of them were murdered with a stolen firearm.
When we started working on this initiative, we worked with law enforcement in several cities to get an understanding of when, where and how gun thefts were happening. One thing that stood out: in many cities, theft from vehicles was growing by double and even triple digits year-over-year. Thieves have figured out that the easiest place to get a firearm illegally is by breaking into vehicles. Many of them are specifically targeting places where they know people leave firearms in their vehicles, like gym and mall parking lots, and even gun ranges.
Many people believe that it's safe to leave a firearm in a vehicle "just for a short while," or that if they hide their firearm, it will be safe. That's simply not true. Thieves can break into a car and steal a bag in less than 15 seconds. Don't believe it? Check out the video on the Firearms Security Alliance website that shows a car break-in that happens in broad daylight, in a busy parking lot – in less than 15 seconds.
There are simple ways you can protect yourself from this threat and help ensure you are not a target:
Don't leave your firearm in your vehicle unless it is absolutely necessary. (Laws on storing firearms in vehicles vary in parts of the country so please check your local requirements).
If you do have to leave a firearm in a vehicle, secure it with a locking device or safe. These options can run from a lockbox that cable locks to your seat frame to an option like Console Vault, which – you guessed it – bolts securely into your vehicle console. There are also drawer systems and larger boxes for long guns. Vehicle break-ins are often crimes of opportunity. Thieves want to get in and out quickly, so the more you can do to slow them down, the better.
Never secure your firearm in your vehicle while others are watching. This is all about situational awareness. Can anyone see you while you store your firearm? If you need to leave a firearm in a vehicle, secure it before you get to your location so that no one at the location knows that you left it behind.
Don't advertise the fact that you have guns in your car. We're all proud gun owners, but if you have stickers or other markers that identify you as a gun owner, it can make your vehicle a target. The same goes for spent shell casings or other signs that can tip off a thief that there might be a gun inside your vehicle.
Firearms Security Alliance wants to help you make your community safe:
Are you passionate about protecting your community and helping others? If you are, there are other ways you can help make our communities safer, by helping Firearms Security Alliance raise awareness on this important issue. We welcome partners in helping others #ProtectWhatProtectsYou! Here are ways you can get involved:
Social media: Follow Firearms Security Alliance at @fsaprotect and help us spread the word! We also have social media graphics and toolkits on the webpage that make it easy to post about this important issue.
Organizations: We are working with chapter-based gun owner groups including The Well-Armed Woman Shooting Chapters and the National African American Gun Association on educational partnerships that empower their leaders and members to #ProtectWhatProtectsYou. If you are part of a group that would be interested in this program, get in touch.
Instructors: Are you an instructor or do you work with instructors? Firearms Security Alliance has training videos, flyers, and other resources on our website that make it easy to integrate theft prevention into classes.
Retailers and Ranges: Ranges and retailers are educational hubs for the community. We have materials that can be distributed at point-of-sale, to help inform folks who come through the door about guarding against firearms theft. If you have a range or retailer who might be interested in the campaign, send them our way!
Imagine how different crime in our communities would be if we cut off one of the top sources of illegally obtained weapons.
Firearms theft is a problem we can solve – together. Join us!
About the author: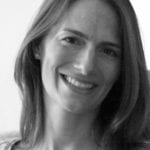 Casey Woods is the founder and Executive Director of FORGE, the only national non-profit specifically focused on working from within the firearms community on transformative, non-political efforts to prevent gun suicide and gun homicide. FORGE has two major initiatives: The Firearms Security Alliance (www.firearmssecurityalliance.org) is focused on cutting off a key source of crime guns by preventing gun theft, through a partnership-based approach that provides new tools and resources for individuals, organizations, ranges, firearms instructors, law enforcement and other community leaders. The Overwatch Project (www.overwatchproject.org) empowers firearm owners, starting with the veteran community, to intervene with friends and loved ones to prevent suicide through protective firearm storage measures – following the successful peer-intervention approach of the "Friends Don't Let Friends Drive Drunk" campaign.
This post may contain affiliate links. Miss Pursuit may earn a small commission for our endorsement, recommendation, testimonial, and/or link to any products or services from this website. Your purchase helps support our work in bringing you real information about hunting and the outdoors.