I love the analogy of falling upward. It's from one of my favorite leaders and every time I think about it I get visions of the Alice in Wonderland scene where she tumbles into Wonderland. The fall is crazy and chaotic but elevates her in the end. My recent thru-hike made me feel like this, breathless in all the ways. I fell upward literally and figuratively many, many times in the mountains. It was wonderful and made my whole body tingle with life, but shoot was it challenging! Tears and sweat ran down my cheeks more than once. In the end, that's what I wanted to hold on to. It's why I always make sure to take these steps to recover after a thru-hike.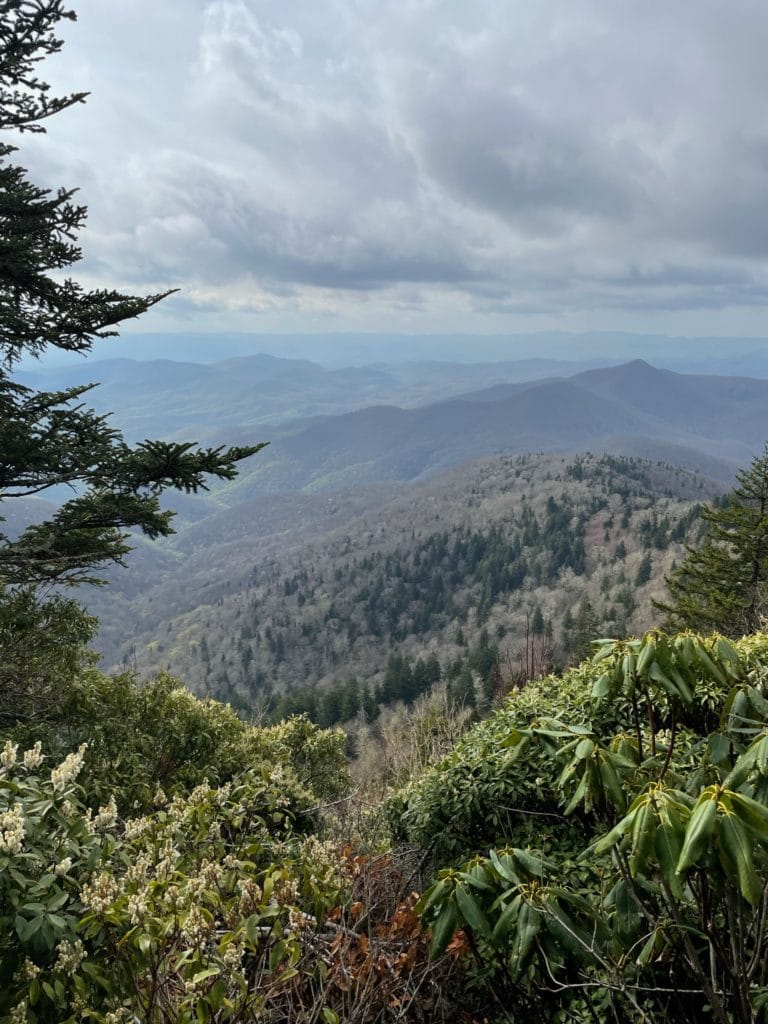 Often, we give all our attention to getting to the activity or making sure we are prepared, but our response to the experience can be just as, if not more, important.  In the final segment of my three-part thru-hike series (part 1, part 2), let's talk about the aftermath.
Steps to Recovery After a Thru-Hike
You planned, packed, hiked, sweated, almost gave up (but didn't), and you're finally done. First of all, cheers to you because you're amazing! Take time after to rest. If you plan the hike to end on a Friday, it will give you the whole weekend to recuperate and you will not regret it. If you jump straight into a car or onto a plane, you will increase muscle tension and recovery time. Instead, make extra memories by enjoying the weekend in the closest city and enjoy a fun end to your adventure.
Your body just went through it. Give it some extra love so it can heal. After any type of intense activity, you've got to "move it, move it". Rest should be coupled with gentle movement. A leisurely walk (like while you are being a tourist) helps create blood flow and aid in recovery. Who doesn't love a good stretch? Stretching is another great way to increase blood flow to your muscles. Touch your head, shoulders, knees, and toes. While you are at it, give them a kiss because they carried you through. Doing this for short periods a few times a day should do the trick.
In part two, we talked about using equipment during the hike. Items for your post-hike equipment list should be foam rollers, Epsom salts, ice, and heat. Basic, right? If you are traveling and don't have a foam roller, use a tennis ball for the same type of effect. Simple pleasure alert: baths. I love an excuse to take a bath and this is the perfect one. Throw two or three cups of Epsom salts in there and enjoy the many benefits of a nice, long, soak. Make sure you have enough warm water capacity so that you don't run out of hot water too soon. Heat or ice packs are another great route, especially to target some of the more specific areas that may be causing you pain. All of these options decrease pain and inflammation in your body, are super simple, and safe to do as many times as you wish.
Hydration, people. You cannot live without water so please, please just drink it. If you feel extra dehydrated, toss in a packet of tasty electrolytes. When your body goes through stress, like on a hike, extra water will be needed to recoup. Bring your water bottle along on all of your restful post-hike activities. Eat wholesome food; proteins and carbs are your focus here. Cook up (or have someone else cook up) yummy fish and veggies. Your body will thank you.
Your body's physical recovery is essential after a thru-hike. Yet such an immersive experience is bound to leave a mark on your insides as well. Being surrounded by nature releases endorphins. Those are the things that make you happy. Take advantage of the clarity of mind you achieved during your pilgrimage to anchor your feelings and bring them back to the real world. Hug someone super tight. Be 5% kinder. Try something new. Perform a random act of kindness. Smile. Let any fear drip off and allow the experience to spiral you upward.
Undoubtedly, the process will be intense but soak it up…and then start planning your next thru-hike!!
This post may contain affiliate links. Miss Pursuit may earn a small commission for our endorsement, recommendation, testimonial, and/or link to any products or services from this website. Your purchase helps support our work in bringing you real information about hunting and the outdoors.