This past year, I moved from my childhood farm, started a business, traveled the country, and got engaged to my best friend. I also witnessed and competed in my first ever high–power shooting matches. I made lifelong friends from across the country and had the opportunity to travel 2000 miles to compete in the Civilian Marksmanship Program's National Matches.
Here are the lessons I've learned from competition high-power shooting:
High Power (also called service rifle, XTC, or "sling",) is a full-bore service rifle discipline consisting of four stages:
standing slow fire at 200 yards
sitting rapid fire at 200 yards
prone rapid fire at 300 yards
prone slow fire at 600 yards
While high power shooting is perhaps unique in its appreciation for shooting fundamentals, historical military weaponry, and modest equipment, I believe some of the lessons I gathered at my first matches translate well to multiple shooting disciplines and facets of life, on and off the firing line.
My weapon of choice: an AR-15 with iron sights. I walked into the CMP National Match Welcome Center with two days of shooting service rifle under my belt, borrowed equipment, and sandwich-bagged ammo. Thus began the steepest learning curve of my shooting sports career.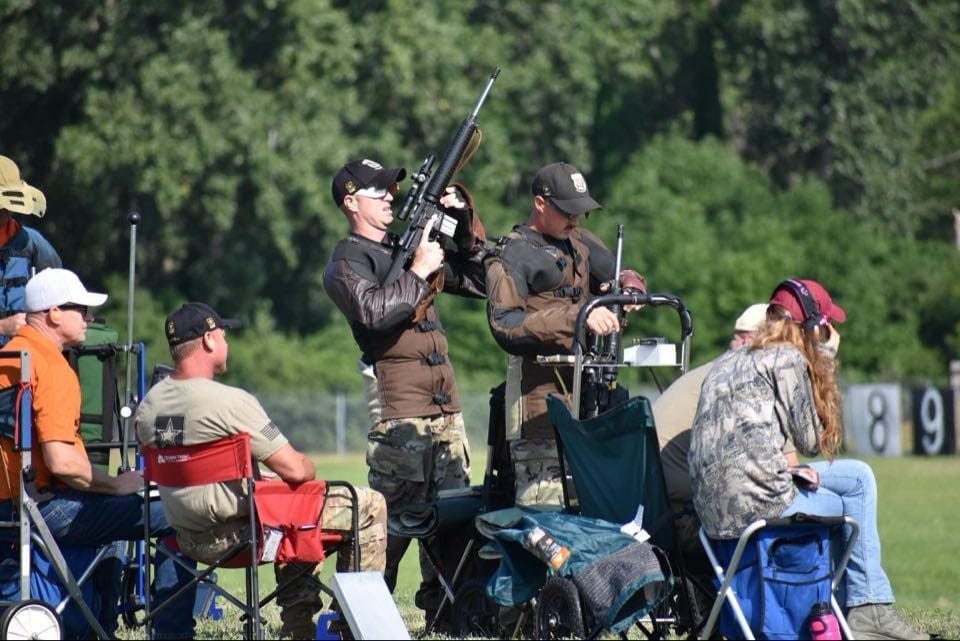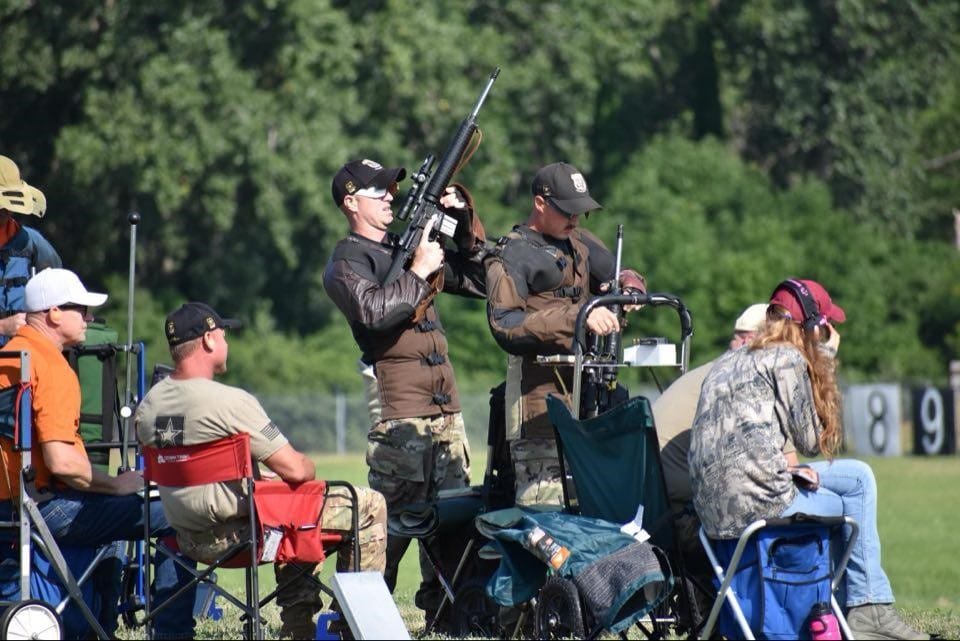 It's okay to be the little fish.
I genuinely thought I was a decent shot before diving into the world of high-power shooting. That misguided assumption was beaten out of me as swiftly as the whistle blew during rapid-fire. In other words, before I even had a chance to empty my magazine. I was awkward in handling my firearm and fatigued easily. I had no real comprehension of natural point-of-aim or any of the coaching lingo, which cost my partner greatly during doubles. My bad habits were corrected over and over, with gentle patience that would serve as evidence in the nomination of my mentors for sainthood. With electronic target systems, I received feedback on every shot and mistake, in real time. Many of my developed "skills" were now bad habits to unlearn. I had no idea what I was doing.
Soon, I realized what great opportunity lay in my inexperience. By default, as the newest shooter on the line, you can assume there is something to be learned from every person around you. It's okay to be the little fish, especially when your pond is such a rich environment populated by more experienced fish eager to help the little guys grow.
Mindset is everything.
Upon my arrival at the national match, one of the first things my coach told me was to watch how people handled their mental game. This was echoed by the rest of my teammates throughout the week and was a theme that carried to the bookshelves of the commercial row, with heavy-hitting titles such as "With Winning in Mind" by Olympic Champion Lanny Bassham. Mental management is key for increased performance and is a common denominator between all champions. During my second week at Camp Perry, I watched a gifted shooter throw her entire match out the window after a single rogue shot. I turned around and bought a copy of every mental game book on the post.
High-power shooting matches are won off the firing line.
Perhaps married to the concept of the weight your mental game carries, my second greatest takeaway was the stark difference between those who put in the hours of practice and those who did not. Following my lackluster first string, I made notes to myself on weight training, muscle memory, setting a consistent routine, and designating a spot for dry fire in my bedroom.
As a target archer, this wasn't unfamiliar territory. I'm well acquainted with gym time, blank bale, and arrow minimums. The numbers don't lie, and I have seen my scores rise exponentially with dutiful practice. When we look at Olympians, we are not looking at a singular event resulting in chance greatness. We are witnessing the culmination of a lifetime of practice and preparation. Vince Lombardi, two-time NFL coach of the year and eponym of the Super Bowl trophy, was quoted saying "we win our games in practice. We learn and follow the fundamentals of our game better than anyone in the league. All of our games are won in practice." This translates to every measure of excellence in athletics and in life. If you wish to perform better than anyone, you must prepare harder than anyone.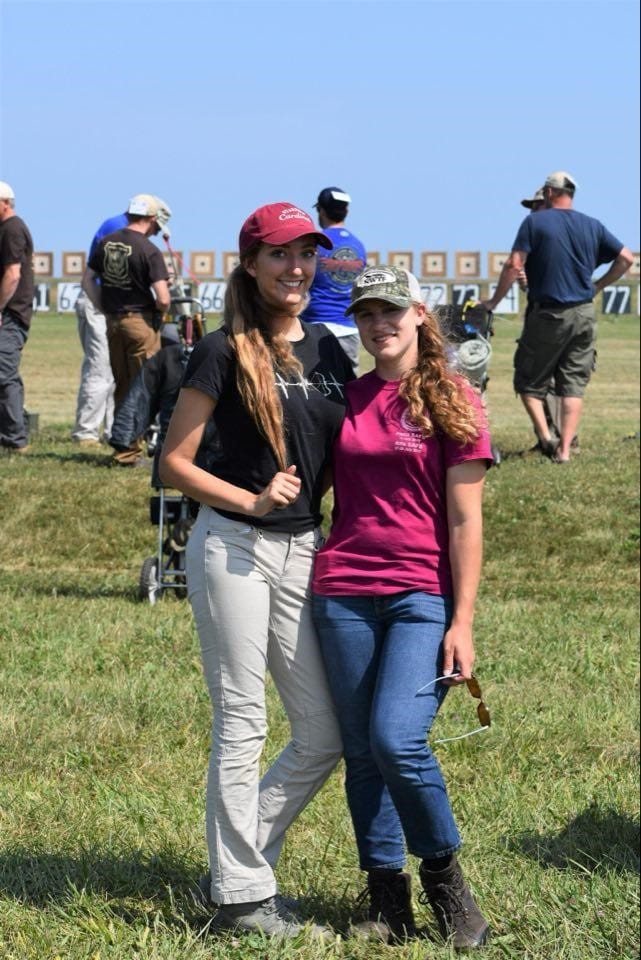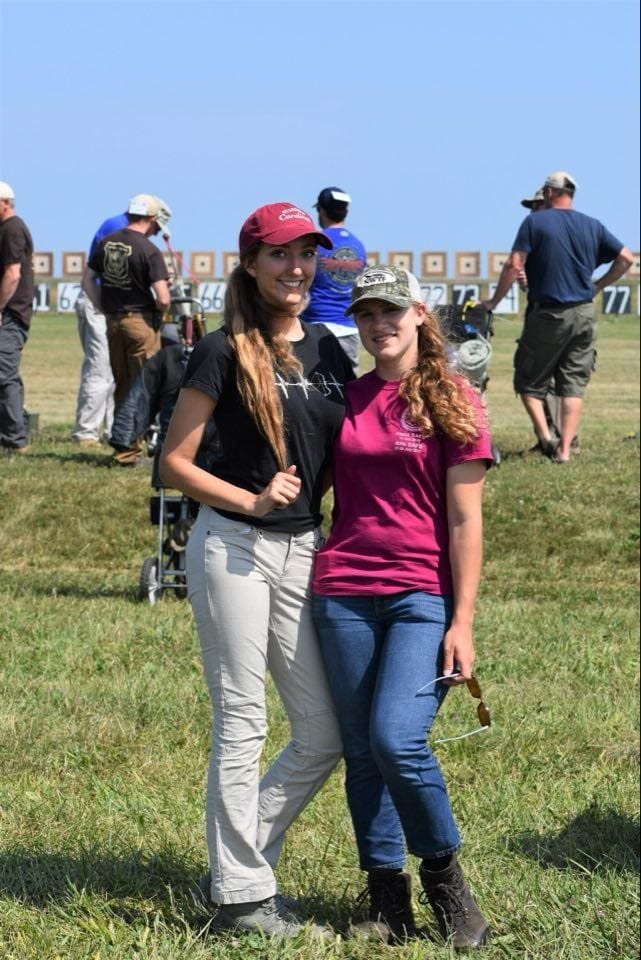 You can't buy talent.
Another adage that rings true across athletic disciplines is the simple fact that you cannot purchase talent, dedication or actual skill; rather, only tools to best demonstrate it. While you reach a point where you're only as good as your equipment allows, and there are definite advantages to certain instruments, there is only so much edge a shiny scope can give.
The latest tech can't mask bad form or give enough grace to conquer a poor mental game, no amount of money can buy off dedication, and you certainly can't finance your way into a high master classification. In fact, the very way high power service rifle competition is designed levels the playing field, with regulations such as only allowing competitors to use iron sights or a scope with a max power of 4.5x. The champions I've spoken with across the globe all come from different demographics, cultures, positions of privilege, and socio-economic backgrounds. The one thing they have in common? They wanted it more than anyone else.
Ask for help.
Show me a self-made man, and I will show you a dozen people behind the scenes lacking due credit.
Such personal heroes for me in the realm of shooting sports are my coaches, Jamey Williams and Mark Skeels, my teammates and pit crews, and my fiance, Zachariah Walker. They are the incredible women I've befriended through common interests and a love for shooting, such as talented outdoor industry professional Serena Juchnowski and record-breaker Amanda Elsenboss. These are the people who helped me score, coached my strings, fixed my sling (which must've been every other person in Ohio), lent me a magazine, or provided encouragement. As a lifelong athlete and pursuant of all things competitive, high power is, without contest, one of the friendliest sports to newcomers I have ever encountered.
Everyone starts somewhere, and in my experience, you will be given as much help as you ask for, so don't be afraid to ask questions. The crowd drawn to the high power shooting discipline is patient and kind, with no frills and a soft spot for anyone with a love for the sport. It is extremely accessible to beginners, and I cannot think of many other sports where you can directly ask the current world champion for personal help in improving your game.
The high-power shooting community is ultimately one big family that hosts annual reunions at the range.