We're still in the heat of summer and days are filled with outdoor activities, family gatherings, cookouts, and fishing. Rest assured mosquitos, ticks and bugs will be attending your outings as well.  Thanks to Adventure Ready Brands my family is well-prepared with convenient, on-the-go packs of Ben's Tick and Insect Repellant wipes and After Bite Advanced.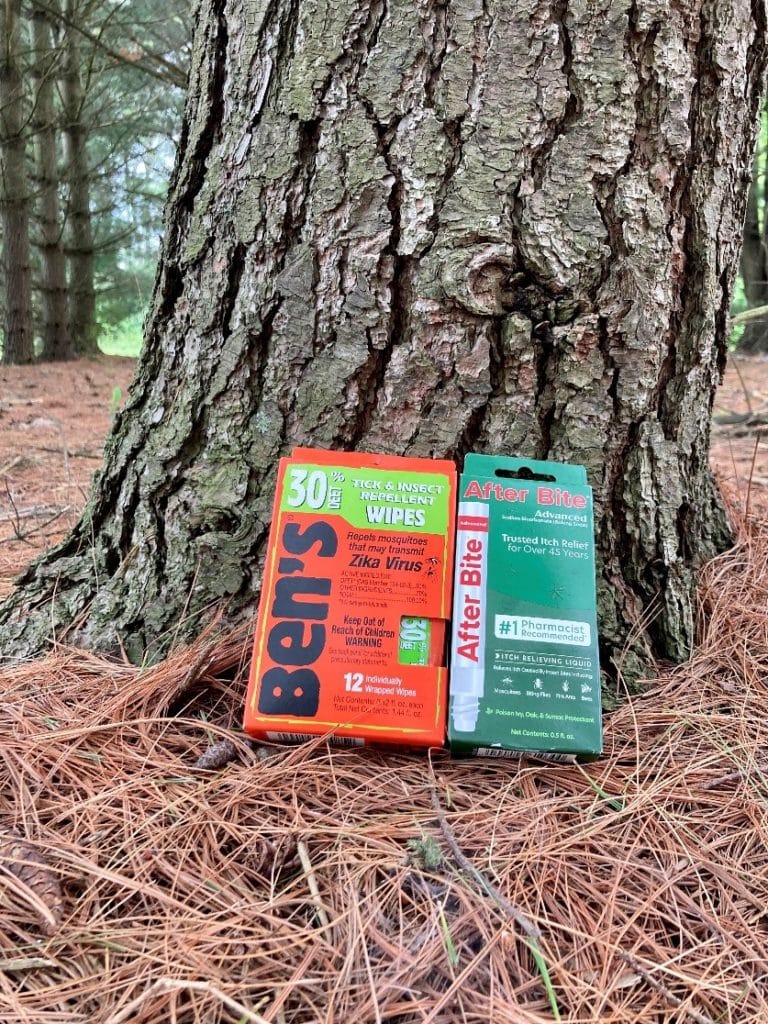 Adventure Ready Brands for your Outings this Summer!
Best Ranked Tick & Insect Repellant
Ben's Tick & Insect Repellant is the ultimate protector. Not only are wipes individually wrapped and ready to throw in my purse, hiking backpack, or hunting pack, but they are also so easy to use with the kids. I know even as a grown-up I dread spraying my face and neck or getting the awful taste in my mouth. I can now easily avoid my child's eyes and mouth with the easily applicable wipes. The reason Ben's Wipes are also more realistic is the water-based formula. Unlike the alcohol-based competitors, this product will not leave a stinging effect and less will evaporate from your skin increasing the time before you reapply.
Now onto the more important benefits. Ben's is the ultimate protector to help repel disease-carrying insects such as Zika Virus/West Nile from mosquitos and Lyme disease from ticks.
You can find these wipes for a reasonable price of $ 5.99 (which includes 12 individually wrapped applications).
Treating Insect Bites this Summer- Natural and Pharmaceutical Solutions
Whether it is all-natural or pharmacist recommended, I am sure we can agree that ANY relief from an insect bite helps. My number one go-to natural remedy is apple cider vinegar, applied directly to the area, or essential oil blends such as tea tree, lavender, and mint. Although these are great alternatives, they do not always provide the relief we're looking for. If you're looking for a highly reviewed brand that works "After Bite Advanced" is great to have in the cabinet for fast relief and comes in an easy use applicator pen that is perfect for travel and everyday use.
I have used After Bite on my children and myself and my daughter now will only stop complaining about her bites when I apply this. The liquid formula will provide relief within minutes. Head over to Adventure Ready Brands to purchase yours now to use this summer!
Miss Pursuit received free product from Adventure Ready Brands. All opinions are 100% our own!
This post may contain affiliate links. Miss Pursuit may earn a small commission for our endorsement, recommendation, testimonial, and/or link to any products or services from this website. Your purchase helps support our work in bringing you real information about hunting and the outdoors.