Here we go!
Why do you hunt and fish?
I hunt and fish because it is my way of life and how I was raised. It is a part of my heritage. Conservation and nutrition all play a huge part in this as well as in my indigenous background. I raised my children with the same values of hunting and fishing as I was raised.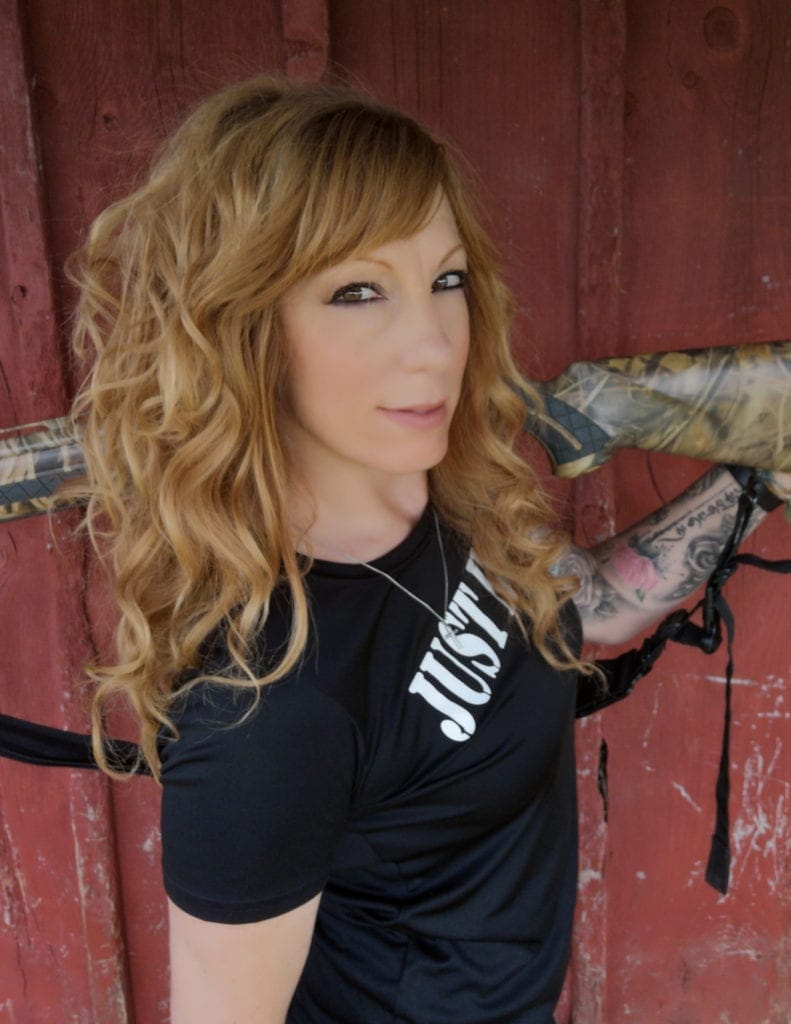 When was your first hunt and fishing trip and how old were you?
Since I was born, my parents took me out fishing, camping, and hunting. There are photos of me in a sleigh just a few months old on the shore of a lake while my mom is fishing. The first fish I ever caught, I was 2 years old, but I don't look too excited about it.
What do you like most about hunting and fishing?
It is what I know, what brings me peace and the knowledge that I am making my loved ones proud. I use my Grandfather's high-powered rifle for big game and have since 2006. I know that pulling the trigger on that firearm makes the hunt that much more special, as it was what he used for many, many years. It puts a sentimental value on my outdoor experiences.
What's your most memorable hunting and fishing experience?
Every trip has so many memories, but most recently my most memorable experience is taking my bull moose in New Foundland. I called my Dad right away to tell him but didn't realize it was very early in the morning where he was. It was all captured for TV, too.
Do you have a favorite wild game or fish recipe?
Anything that involves bear meat is a favorite in my household. I like smoked salmon, moose burgers, and grouse fingers.
What would you say to other women who haven't tried hunting or fishing yet?
Join me and sign up for a Take Me Hunting/Take Me Fishing Outreach Program. Try hunting or fishing – you just never know but in my experience, 89% of the girls that try it, go get their license.
If you're interested in hearing more from Amanda, check out my e-book, with excerpts.
This post may contain affiliate links. Miss Pursuit may earn a small commission for our endorsement, recommendation, testimonial, and/or link to any products or services from this website. Your purchase helps support our work in bringing you real information about hunting and the outdoors.