What is saddle hunting and how do you do it? Have you ever considered expanding your hunting opportunities? I did, for a very long time. I wanted to be independent, and even though I appreciated family helping put stands up, I didn't want to rely on anyone. I didn't want to be constricted to one or two stands anymore; ones that I could only hunt if the wind was right.
That's why this year with the encouragement of a friend I got into my first saddle. In the beginning, it was intimidating, but all the benefits outweighed the hesitation for me.
THE WHY & HOW OF SADDLE HUNTING
As I said before, independence was number one for me, and the second was universal use. Not only could I hunt in more places, but I could shoot more angles, get up higher and camouflage myself more with the trees.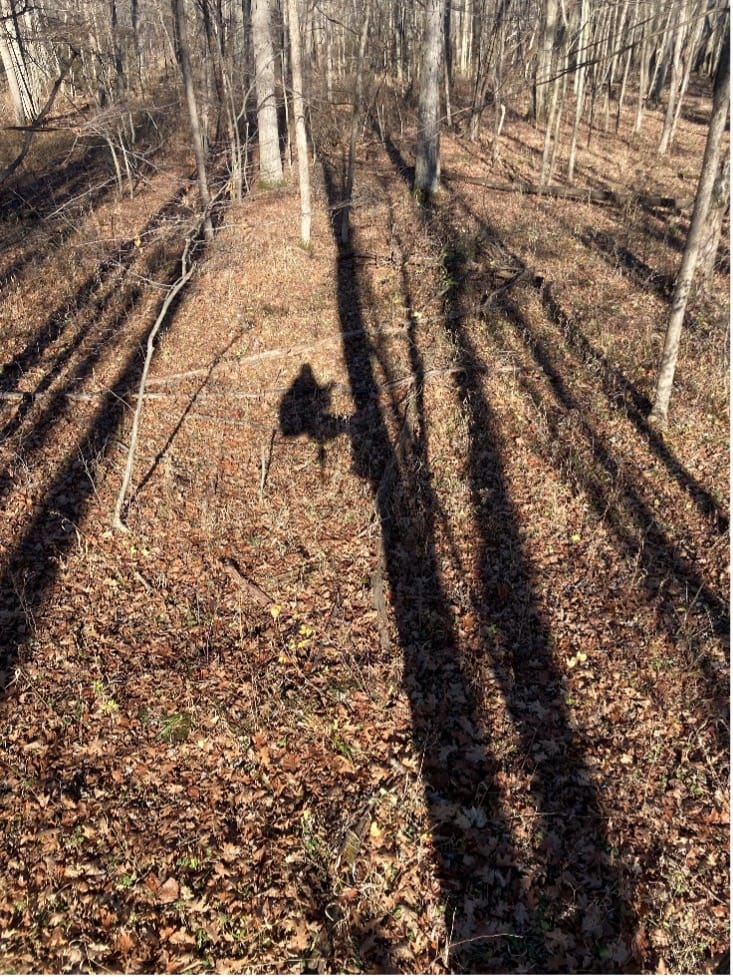 If you've thought about trying a saddle or even are a little curious, I recommend going to a hunting show that has multiple vendors and trying it out for yourself (try at least 2 or 3 different companies). Everyone is different and they are not all the same. Things to also think about are if you will be sitting often or standing. I personally transition back and forth depending on the tree I choose and the way the deer are moving.
GEAR TIPS FOR SADDLE HUNTING
Sticks: Decide the style (technique) of how you want to climb. 1, 2, 3, or 4 sticks. The more you use the heavier it is packing in and out.
I chose one stick, for weight reasons, and the time climbing down was shortened. One resource that is very knowledgeable and helped is the Eastern Woods Outdoors.
They assisted me with my aider which is a strap/ladder that helps lengthen your stick and potentially helps you climb higher in a shorter amount of time. It also is much lighter than a normal climbing stick. They have many videos online to help with your setup. You can also find videos on YouTube with how-to's and safety precautions.
Platform: Next, you'll need to decide on your platform. Remember, what you choose, you carry. Keep the weight in mind along with size to ensure it fits in any pack you plan to use. Tethrd has multiple different options.
Other small saddle-hunting devices/tools I really found helpful:
Lumens spot headlamp
Tree stand strap hanger with metal hooks
Small pack that you will hang in the tree for your extra rope or other gear
Archery bow hooks
Durable folding hand saw
The prices may discourage you at first. Don't get me wrong. I was also skeptical in the beginning. However, you must remember this setup will be your "five stands and all your sticks" hypothetically speaking, or however many you plan to set up. The gear available is very durable and technology is only advancing.
If you have a friend that uses a saddle, I recommend giving it a try. Also, shoot your bow from the tree to get the whole experience for transitions.
Remember, the more you saddle hunt, and the more you climb, the more comfortable you will be and the more you will grow to love it! There is going to be a learning curve and transition period but it will be so worth it in the end.
This post may contain affiliate links. Miss Pursuit may earn a small commission for our endorsement, recommendation, testimonial, and/or link to any products or services from this website. Your purchase helps support our work in bringing you real information about hunting and the outdoors.