Please allow me to introduce myself. I'm a woman of mental anguish with a love of the outdoors. This is my story of how being outdoors helped my mental health.
The outside is never what is inside. So, I'll take you on a journey of why the outdoors speaks so strongly to my being.
Nothing about my 38 years of life has been boring. However, for the majority of my adult life, I've been afflicted with depression. Those who know me say, how can a person who excels in just about everything she touches be depressed about anything? I think I may have always had this imbalance, but some life experiences exacerbated the speed bumps I've encountered.
Counseling, pills, meditation, exercise, therapy and so much more… I ruined relationships, had family feuds, broken pride, lost friendships, and downright destroyed dreams. 
Is the outdoors therapy for mental health?
Many will recommend, and prescribe even, the great outdoors as a treatment for mental health. While it doesn't cure, it sure does help. Well, in my case it helps a lot. I have a restless heart and a mind that never quits, but they get quiet when I'm outdoors enjoying what nature offers. 
Being a hunter has its own challenges with those who would, or used to, call me a friend. I wish I could explain that I am not a blood-thirsty, psychopathic killer; that I do not hate wildlife; and I do not waste our natural resources. 
It's tiring to speak to people who don't understand my joy for this way of life, but it is also downright exhausting when you feel you have to defend your integrity and character with others who are disconnected from the very reason our species has survived.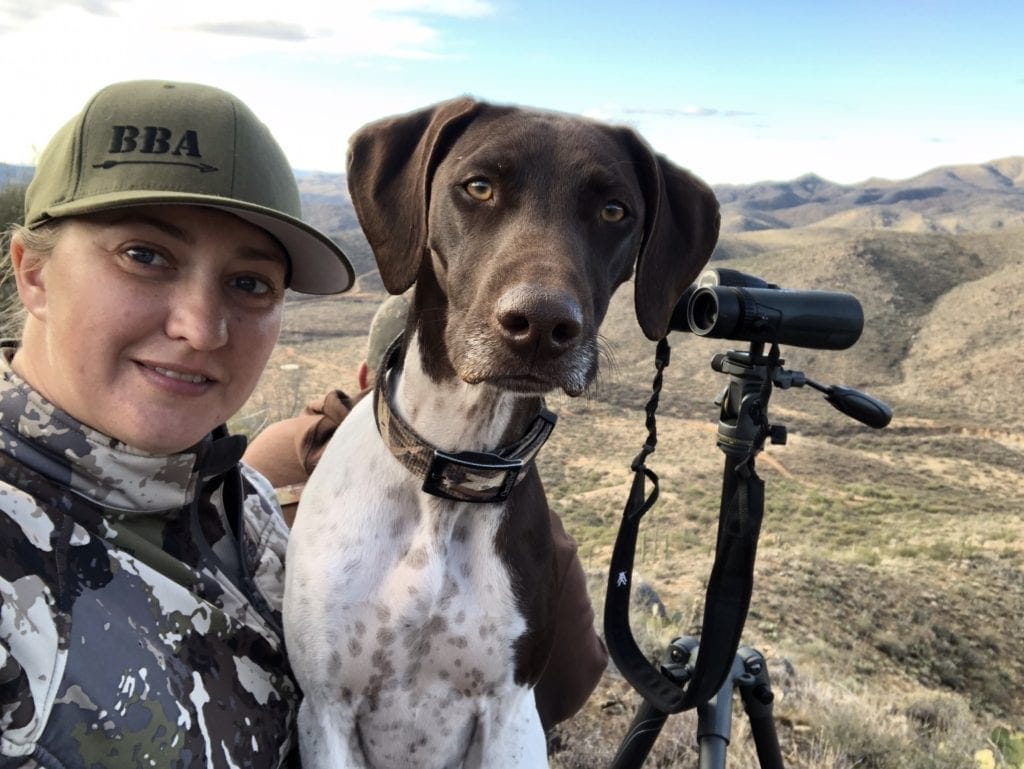 While I don't have to justify my actions to anyone or receive permission from anyone, what I do is very public in both my current career and future aspirations. It's constantly in my face – what others think and feel about my actions. Most days, my "I don't care what people think" attitude is genuine. Some days, it is forced. 
I hunt every chance I get. It isn't always about connecting an arrow or bullet with an animal, but about learning everything I can about an animal and its environment. To say I am a lover of animals is a huge understatement. I grew up with horses, sheep, chickens, and rabbits, and today I have dogs, cats, and a pet Eurasian Ringneck dove. 
If I could, I'd raise deer, elk, javelina, black bears, bobcats, or any other animal you can name. I'm sure they wouldn't be as excited to cuddle with me as I would with them. And yes, I'd still eat them. 
So how does being outdoors help me cope?
There is a connection between us and the earth for cultivating the resources with our own hands to nourish ourselves. It can be plant or animal-based. In my case, it's both. All plants and animals are organic. They are all carbon-chained beings regardless if they are wild or cultivated behind fences. I choose to eat the wild ones with four legs or wings.
Focus
The outdoors allows me to focus and I've found my purpose through hunting. It is my duty and purpose to become an efficient hunter. I have to offer the most ethical dispatch I can for my food. 
There are skills I can hone to improve my methods. How to stalk, read signs, track, glass a landscape efficiently, field dress an animal, dress myself appropriately, survive, provide medical assistance, and cook or prepare a meal from my hunts.
With a rifle, I reload cartridges to provide consistent results every time I pull the trigger. With a compound bow, I test each arrow and tip combination for balance. I practice, over and over. 
There is no off-season in hunting. When one season ends, I'm constantly ready to get back out in the field. Practicing targets in multiple situations is the one thing that fulfills this need between harvests and improves my abilities.
Educating others.
There was a time right out of high school when my mentors suggested I teach for a living or volunteer. I wasn't mature enough in my mental coping abilities to make this happen and don't think I would have been as passionate about those earlier life subjects as I am about the outdoors now.
Physically, through hunter education, I get to bring my passion to life with new and future hunters and outdoorsmen, and women. Through media, I get to write and share a verbal, and mental discourse even, of the things that should be paid attention to in order to be successful in this way of life we have molded since the dawn of time. 
At times it was easy to become a recluse and keep me hidden from the world. There are times when I need to decompress, but it is no longer days on end but a mere few hours or a weekend. 
Having something that elicits so much passion is the constant light at the end of the tunnel, the helping hand always within reach. While it's hunting and being outside that does it for me, it isn't for everyone. No one can respect that more than me. Sometimes it takes decades to find what works for you.
Just keep trying and don't be afraid of failure. Eventually, you'll find a path that feels right. And I'll be here to cheer you on. And if it is the path outside, I'll see you out there. 
Miss Pursuit is a participant in the Amazon Associates Program. Miss Pursuit may earn a small commission for our endorsement, recommendation, testimonial and/or link to any products or services from this website. Your purchase helps support our work in bringing you real information about hunting and the outdoors.