There are so many wild game recipes, but sometimes it is hard to find variety in breakfast options. It seems to be a go-to of sausage, eggs, and pancakes. I love this breakfast recipe for Wild Game Scottish Eggs that I use to mix things up!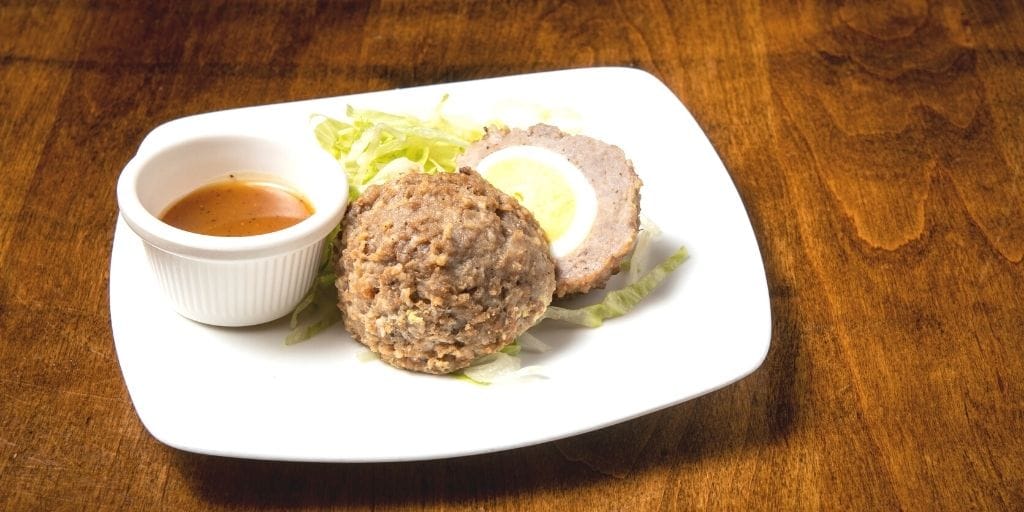 Wild Game Scottish Eggs
Ingredients
1 lb wild game sausage
1 tsp dried, minced onion
1 tsp salt
4 hard-boiled eggs
1 c all-purpose flour
¾ cup panko bread crumbs
1 egg, beaten
Directions
Heat oven to 400 degrees. In a large bowl, mix sausage, onion and salt. Shape mixture into four patties.
Roll each hard-boiled egg through the flour. Place egg on a sausage patty and shape sausage around it. Dip each sausage ball into the beaten egg mixture, then roll through breadcrumbs. Place on an ungreased cookie sheet.
Bake for 35 minutes or until sausage is fully cooked.
These Wild Game Scottish eggs are perfect for a breakfast on the run or to throw in your hunting pack for a midday snack!
Share your favorite wild game breakfast recipe!