Have just enough time for a hunting day trip? Make sure to have this day-hunting pack list of essentials for a quick and successful trip.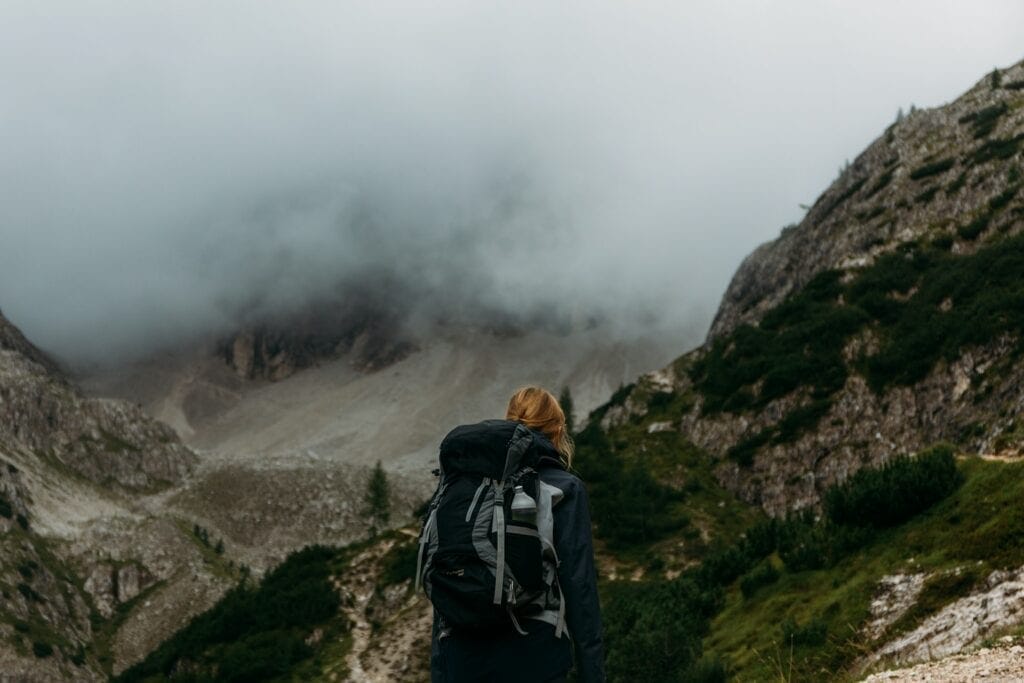 What to Carry in Your Hunting Day Pack
Water
First and foremost we need water for hydration. One of the heaviest things we might carry in our day pack will be water. Most of us will need more water than we can carry, especially if we are packing in somewhere and having to hike into our hunt spot. Fortunately for us outdoors people, there are many available options for water collection along our paths. Many hunters specifically choose hunting locations because the wild game utilizes a water source in the area which is beneficial to us as well.
Water filter straw and systems: The Sawyer squeeze is what I have in my pack at all times. There are many products out there and Life Straw is another one of the most well-known and trusted. They also do philanthropic work in countries where clean water isn't available.
Chlorine tablets/drops: This system is relatively cheap and compact. The only drawback is waiting up to 4 hours for clean water. If used properly there will be little to no taste following the water treatment.
UV light water treatment system: Now these are pretty cool little devices. Instantly treats your water but not as effective with the "murk" in murky waters and is pricey at around $100. You will need to ensure proper battery life in preparation for your trip.
Now that we have reviewed how you can obtain clean water on your way out, lets chat about those of us who may not have easy access to water sources or can't risk going by them for concern of disturbing our game.
If you are going to do some serious hiking into the backwoods you will need to plan on carrying some weight in water so make sure you are prepping yourself ahead of time with that weight in your exercise pack too. Altitude and weather all play into how much hydration you will need. A basic rule is 1 liter/hour for moderate exercise. This volume of water should be sipped and not chugged for optimal hydration.
Electrolyte replacement: You will need to consider an option for replacing the electrolytes your body will use, such as sodium and potassium, during exercise. There are many products available and, as with all exercise plans, check with your doctor to make sure your plans fit your body's needs, as well as replacing electrolytes. Electrolyte imbalances in the backcountry could be deadly, especially in conjunction with undiagnosed medical conditions.
Pack in water systems are limited to bladders and containers. Bladders fit into your pack and have a long tube with a valve at the end for sipping your water. Any system you choose should be cleaned well before and after every use to ensure that any bacterial or microbial organisms did not infest your water carrying system. One sure way to be miserable and dehydrated in the backcountry is to have diarrhea and if you are getting it from the water in your water bladder, well, it'll just get worse.
Food
Our bodies need nutrients to feed our muscles and organs to get us through though strenuous hikes and feed us while we wait on our game. I'm going to focus more on snacks for in your day pack rather than on those trips that are overnight/camping style primarily because if you are setting up camp you will have the flexibility for both food and water back at camp.
Your body will use up calories very quickly during your hike and it will need foods that are calorie-dense (carbohydrates) and with high protein to do the trick. Your body NEEDS carbohydrates to function which in turn makes your muscles work accordingly while you put exercise demands on them.
Calorie Dense Food:
Honey/Agave: These are sold in small packets just for these situations. They are excellent for an immediate need, especially if you find yourself having gone too long or pushing too hard and need a "sugar kick". The packet should be followed by something with additional calories from a protein source, such as nuts/nut butters.
Nuts/nut butters: These are another pre-packaged food that packs light into your pack and has numerous options. Keep in mind many are salted which can be helpful in sodium replenishing and the honey roasted have added sugar which can also be helpful to access quick cellular fuel.
Dried fruits: Such as raisins or apricots. A great way to enjoy all of the above is in trail mixes which you can make at home with your favorite ingredients. Adding chocolate pieces is an added plus for fat calories and a sweet treat too!
Snack bars: You will not be without options if you choose snack bars. I strongly suggest you read the ingredients and choose those with "whole" foods and limits sugar alcohols and ingredients you can not pronounce. Doing so ensures your calorie replacements are done by foods, not chemicals that your body might not be able to process when under stress.
As with all forms of exercise planning and preparation is paramount, but if you are planning a hunt in the backwoods or backcountry planning for survival is essential. Ensuring your pack is equipped for the hunt is extremely important and making sure you can sustain the hunt, harvest your game, and pack it out, also has to be well-planned by having the proper hydration and nutrition available for the use.
What do you carry in your hunting day pack?
Miss Pursuit is a participant in the Amazon Associates Program. Miss Pursuit may earn a small commission for our endorsement, recommendation, testimonial and/or link to any products or services from this website. Your purchase helps support our work in bringing you real information about hunting and the outdoors.
This post may contain affiliate links. Miss Pursuit may earn a small commission for our endorsement, recommendation, testimonial, and/or link to any products or services from this website. Your purchase helps support our work in bringing you real information about hunting and the outdoors.