Camping checklists… Ahhhhh! What do I need or want? What is a nice-to-have and what is a need-to-have? With camping on the rise, more people are heading outdoors to eat, sleep and play.
Heading out into the great outdoors for a camping trip can be an exciting adventure, but it can also be stressful if you're not properly prepared. To ensure that you have everything you need for a successful camping trip, use this comprehensive camping checklist to help you pack and enjoy your time in nature.
We've got you covered if you're looking for a camping checklist. You won't want to forget any items, especially those on the top of the list! 
Shelter and Sleeping Gear
One of the most important things to consider when camping is your shelter and sleeping gear. Make sure to pack a tent that is appropriate for the number of people in your group, along with stakes and guylines to secure it. Don't forget to bring a ground cloth to protect the bottom of your tent from rocks and moisture. Sleeping bags and sleeping pads are also essential for a comfortable night's sleep. Consider the temperature rating of your sleeping bag and choose one that will keep you warm enough for the climate you'll be camping in. A sleeping pad will provide insulation from the ground and add extra cushioning for comfort.
Cooking and Eating Supplies
When planning a camping trip, it's important to consider what cooking and eating supplies you'll need. A portable stove or campfire grill can be used to cook meals, along with pots, pans, and utensils. Don't forget to bring a cooler with ice. Plates, bowls, cups, and utensils are also necessary for eating. Consider bringing reusable options to reduce waste. And don't forget to pack a can opener and a knife for food preparation.
Clothing and Personal Items
When packing for a camping trip, it's important to bring appropriate clothing for the weather and activities you'll be doing. This may include hiking boots, rain gear, warm layers, and comfortable clothes for lounging around the campsite. Don't forget to pack personal items such as toiletries, sunscreen, bug spray, and any necessary medications. It's also a good idea to bring a first aid kit in case of any injuries or emergencies.
First Aid and Emergency Supplies
When heading out into the wilderness, it's important to be prepared for any emergencies that may arise. Pack a first aid kit with items such as bandages, antiseptic wipes, pain relievers, and tweezers. In addition, bring emergency supplies such as a flashlight, extra batteries, a whistle, and a map of the area. It's also a good idea to have a fully charged cell phone and a portable charger in case of emergencies.
Portable charger: The Kogalla portable charger holds a charge for a very long time, even in cold temps. It is a bit pricey, but absolutely worth it. Ours goes with us everywhere. We actually have the light too which is perfect for navigating in the dark. 
Headlamp: My Petzl headlamp has never failed me and provides settings for brightness. 
Flashlight/Lantern: A heavy-duty lantern is really useful for the outside. A small lantern is useful to hang on the inside of your tent as well. I usually hang my headlamp in the tent but inflatable lanterns work too.
Tools: Don't forget a multitool or pocket knife/saw and camp. 
Lighter: seems silly to add to the list, but it is easily forgotten.
Extra Batteries: you'll either want to bring extra batteries or make sure everything is fully charged prior to your trip.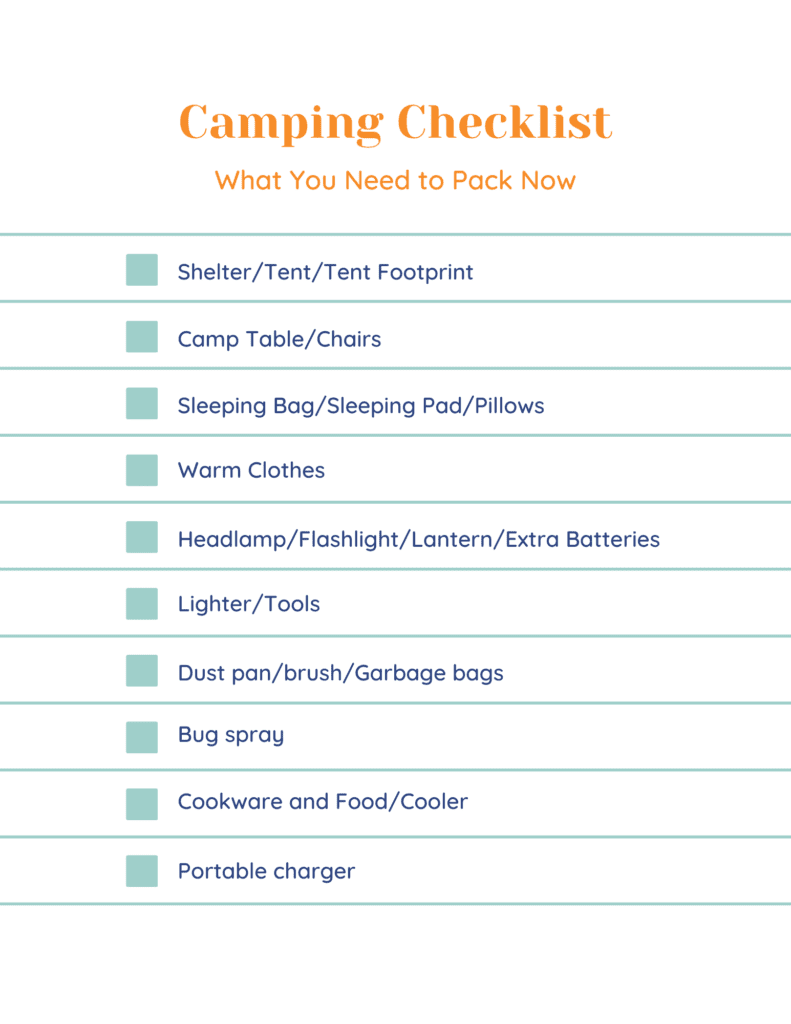 Other Items to add to your camping checklist: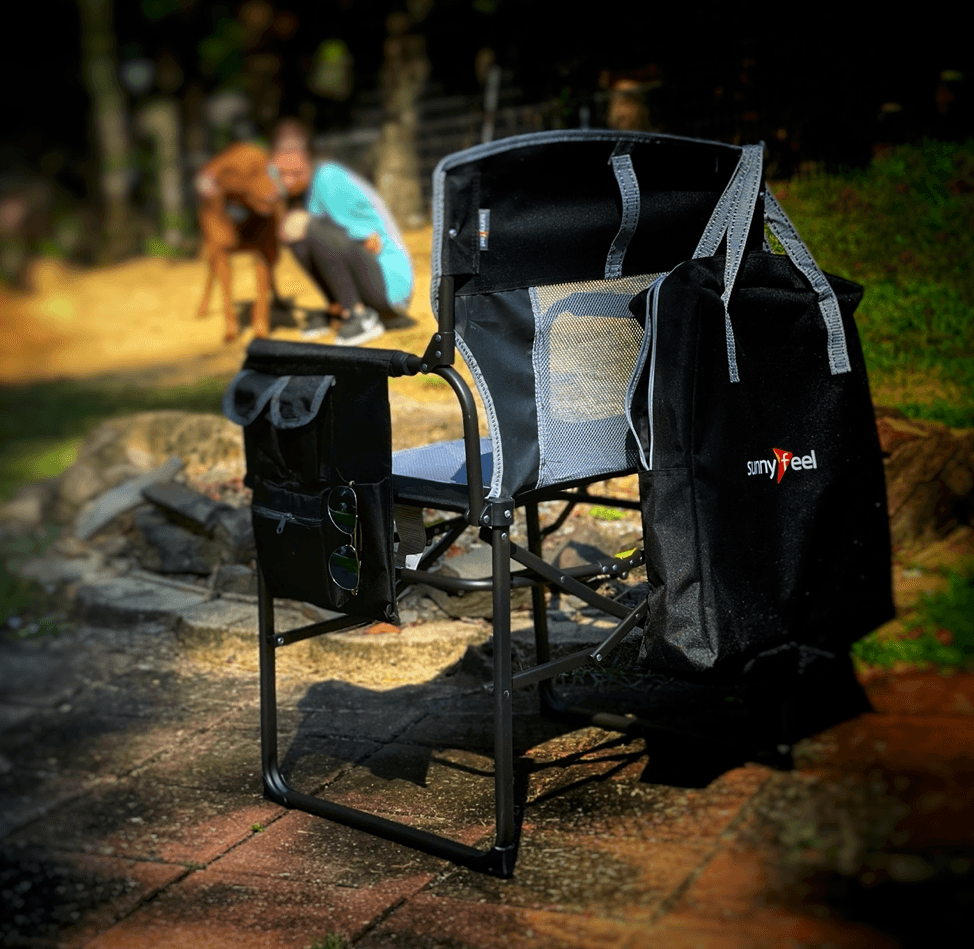 What is on your camping checklist? Tell us what you love and what we missed.
This post may contain affiliate links. Miss Pursuit may earn a small commission for our endorsement, recommendation, testimonial, and/or link to any products or services from this website. Your purchase helps support our work in bringing you real information about hunting and the outdoors.