It's no secret that when it comes to goods and services, sh** is expensive these days. The sting is a little less, however, when you know you are supporting companies that are environmentally friendly – ones that give back, support the environment, and have a good mission. With only a bazillion options to choose from, it can be hard to know what to look for in choosing "ethical" brands.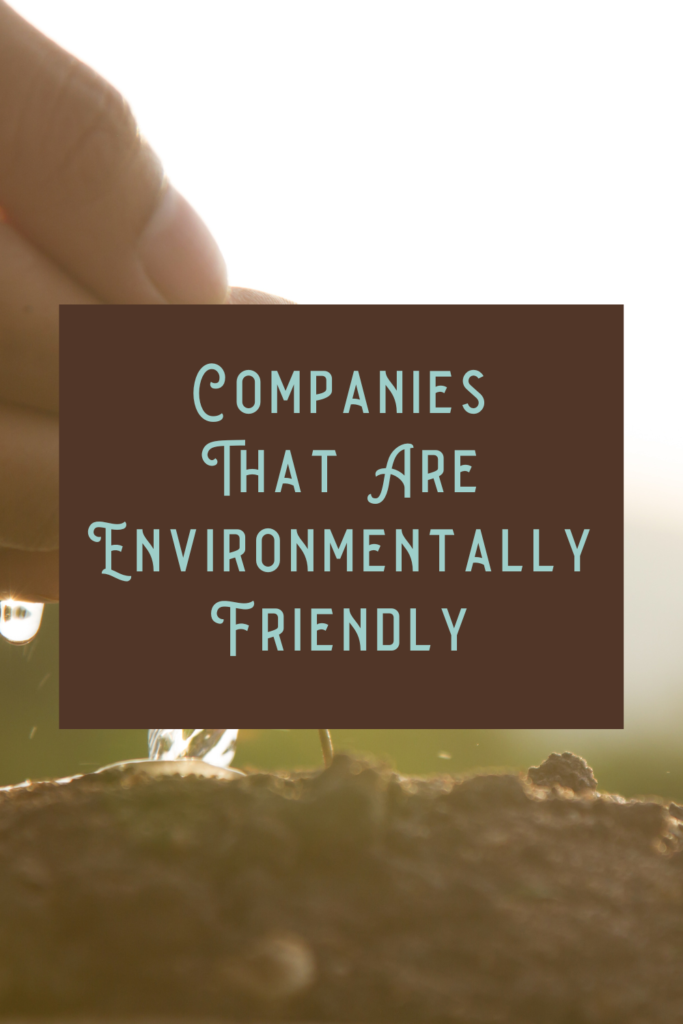 Tips for choosing an environmentally friendly company:
Clothing manufacturers are one of the largest contributors of waste.
Thinking through the whole production line, there are so many places that can cause waste. Think about how they produce it, where they produce it, and how it's delivered. What you see or use is just the final product but it's important to think of the big picture when it comes to sustainability.
Take a look at the material you are buying.
Not only will this help you discern what kind of company you are dealing with, but you don't want chemical-laden fibers on your precious skin. Remember, your skin is your largest organ and is very sensitive to its environment. All those chemicals will get absorbed into your skin and body. Especially if you are sweating. Choosing materials like linen, bamboo, hemp, and organic cotton are great go-to's. Not only are synthetic (AKA FAKE) materials not ideal for your bodacious bod, but they really stink for the environment. They contribute to increased carbon emissions, and pollution, and are in large part non-recyclable. Ethical brands are going to use durable materials. This also benefits you because cheaply made stuff will just fall apart and is a waste (pun intended.)
Another great indicator of a company that is environmentally friendly is if they have a certification.
It says a lot about a company if they are fair trade (fair wages and safe working conditions,) cruelty-free, and/or 1% of the planet (given to companies who give back at least 1% to environmental organizations). Flashback to Legally Blonde 2. Elle Woods is advocating for animal rights. You and Fido do not share DNA, even if you are his dog parent and he's not going to respond to bug spray the same way you will.
Before we go down a deep dark place there, just know this: it's not cool, so don't support brands that do it. Instead, be FOR brands that give back to the environment. Companies that give back to the environment to help offset the footprint they do make are going the extra mile. Why do you want to love brands that go the extra mile? Because they are most likely also going to go the extra mile for their customers. Win, win, and win.
A few environmentally friendly companies:
Shoutout to REI Co-Op and Patagonia who go above and beyond. They have a used brand option to decrease making new clothes, sustainable clothing, and give back. Plus, their stuff is super well-made and hardy. When out in the elements it is just what you want. I love Cotopaxi too and how transparent they are with their manufacturing process as well as the global impact they make. Their array of bright colors and fun gear they sell never steers you wrong.
P.S. Repurposing is cool! Support brands that upcycle. We have towels made from old water bottles (insert mind-blown emoji here) and they are great. Let's be real, it is not always reasonable to choose the most environmentally friendly company. But when we can, we should. After all, if we each do a little part in making the world a better place, that's what it will become.
Commonly asked questions about companies that are environmentally friendly:
Which company is the most environmentally friendly?
Determining the single most environmentally friendly company is subjective and can change over time. However, some leading companies in sustainability include Patagonia, Interface, and Unilever.
What companies are being eco-friendly?
Numerous companies prioritize eco-friendliness in their operations. Some notable ones include Tesla, Google, Microsoft, and IKEA, actively investing in green initiatives and sustainable practices.
Which brands are the most eco-friendly?
Eco-friendly brands vary across industries. In fashion, Eileen Fisher and Stella McCartney are renowned for sustainability. In beauty, Burt's Bees and The Body Shop stand out for eco-friendly products.
What five companies are known for their green marketing?
Several companies excel in green marketing. Examples include:
Patagonia: Known for its "Don't Buy This Jacket" campaign, advocating reduced consumption.
Toyota: Promotes hybrid and electric vehicles.
Ecover: A cleaning product company with a strong eco-friendly focus.
Whole Foods Market: Emphasizes organic and sustainable food products.
Tom's of Maine: Promotes natural personal care products and sustainability initiatives.
What brands do you love that are environmentally friendly?
This post may contain affiliate links. Miss Pursuit may earn a small commission for our endorsement, recommendation, testimonial, and/or link to any products or services from this website. Your purchase helps support our work in bringing you real information about hunting and the outdoors.