Wicked Edge is a small, family-owned company who appreciates the beauty and efficiency of well-kept tools. They pride themselves on helping fellow craftsmen achieve the sharpest knife they've ever seen with our high-quality knife sharpeners and accessories.
This Female Hunter Feature is for Baylee Horner. Here we go!
Hey, y'all! My name is Baylee Horner. I'm a avid hunter/outdoorsman with a passion for adventure. I'm always looking for the next thrill. Whether that's chasing big deer on public land or sitting in a duck blind waiting to drop some ducks. I love my outdoor lifestyle and I wouldn't change it for anything.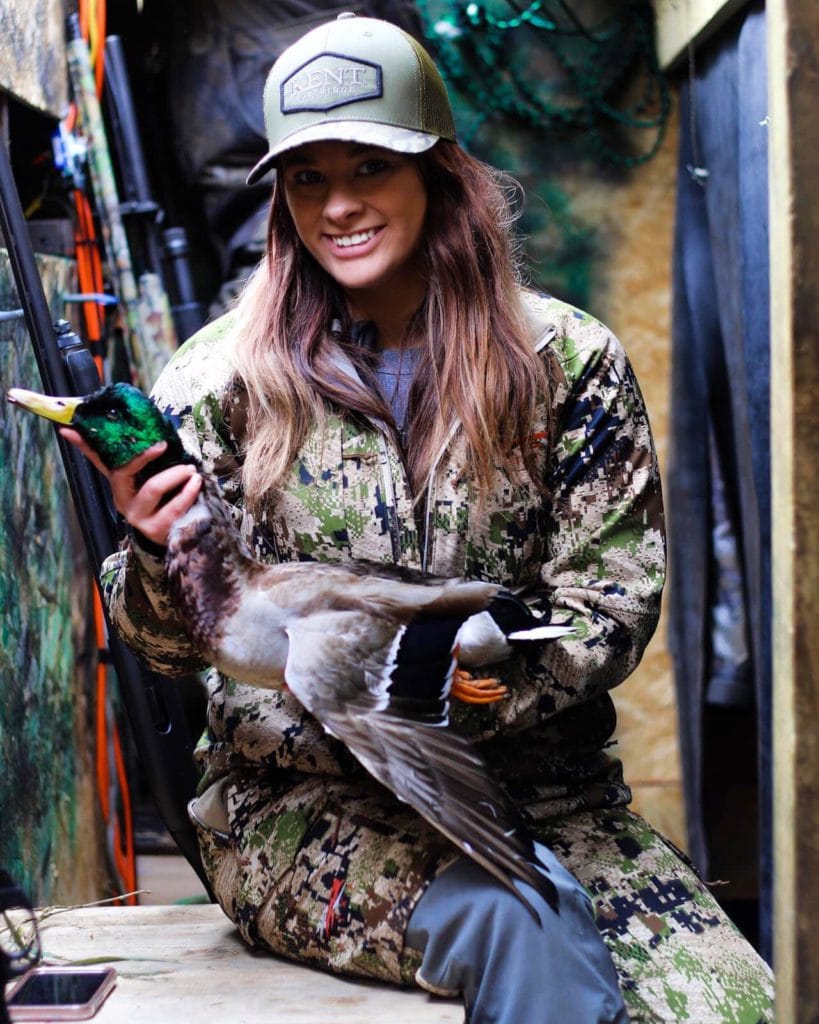 Why do you hunt?
I duck hunt because there's nothing better than being able to bring women all over states that you don't even know together for a weekend of hunting in the duck blind sharing stories and watching ducks smack the water.
When was your first outdoors memory, and how old were you?
I was 4 and my dad took me on a fishing trip to one of the local Oklahoma lakes. It was hot and we were chasing the seagulls so we could find the big bass. I made myself sick on Paydays and blue Gatorade. These are still my favorite boat snack. And the best part? I out-fished him.
What do you love most about spending time outdoors?
Being able to escape and the knowledge you gain each time you get out there and try.
What's your most memorable hunting experience?
I think it would be the 2020 all girls duck hunt I put on. A bunch of us had never met each other and just went on a hunt with my good friend, Hunter Shumate. The first day we were out there I shot my first banded duck. We had all joked when it dropped, "How cool would that be if it's banded!" And the dogs bring back a banded mallard. I was overjoyed!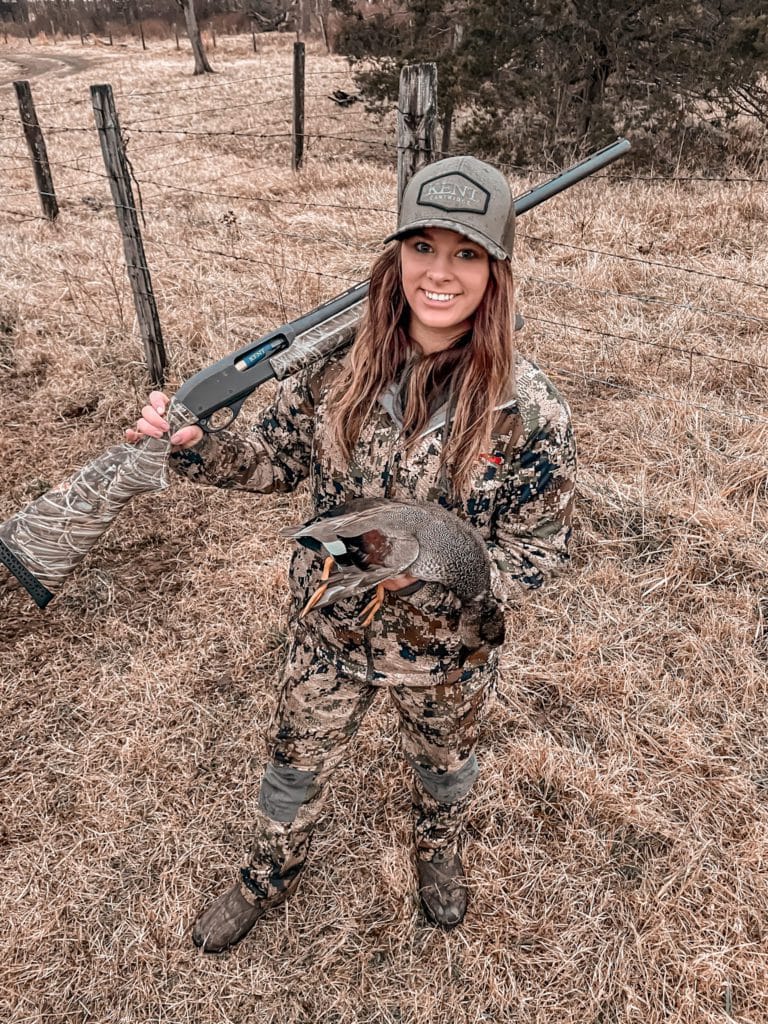 Do you have a favorite wild game recipe?
It would probably be my taco ring. I brown my meat with a quarter of an onion, and a teaspoon of garlic. Once it's cooked I add a packet of taco seasoning, 2 spoonsfulls of sour cream and a handful of cheese. Then I take croissant rolls and lay them out in a circle and then put the meat mixture on the thick part of the rolls and just roll the corners in and bake at like 350 for 10 minutes! So easy!
Do you have a dream hunting excursion?
New Zealand and harvesting a red stag.
What would you say to other women who haven't tried spending time outdoors yet?
Just get out and try. Don't be embarrassed to fail or look dumb. Reach out to other women. They'd be more than happy to help you get started.
Follow Baylee on Facebook…
Follow Baylee on Instagram…
This post may contain affiliate links. Miss Pursuit may earn a small commission for our endorsement, recommendation, testimonial, and/or link to any products or services from this website. Your purchase helps support our work in bringing you real information about hunting and the outdoors.