This Female Hunter Feature is for Billie Geanne Strickler. Here we go!
My name is Billie Geanne Strickler, I am a teacher from Pennsylvania and just received my master's degree in December. I am moving soon to help my parents expand their property into a crop and animal farm. We are also going to start our own maple syrup production as well. I have always loved the outdoors and grew up in the country but in the past few years, I have started to dedicate a lot more of my time and life into hunting and learning as much as I can about the outdoors.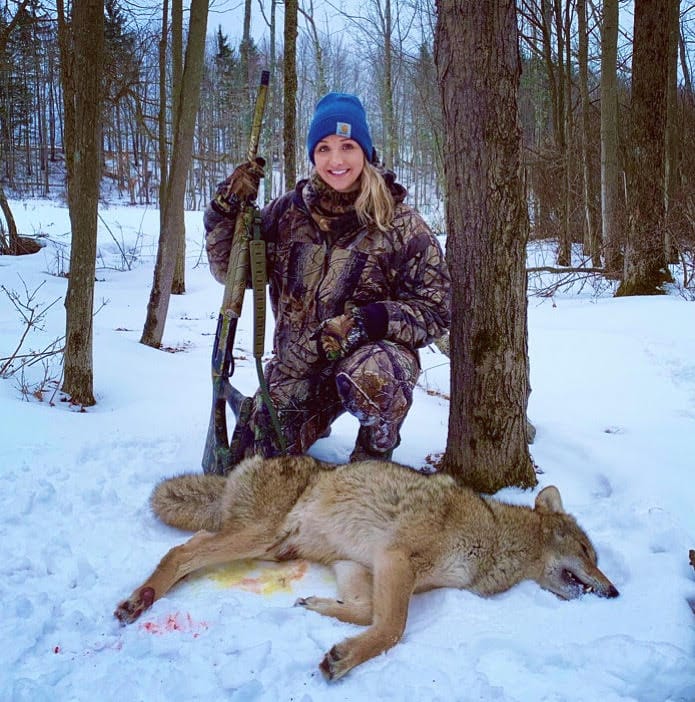 Why do you hunt and spend time outdoors?
I hunt because it is therapeutic to me and has changed my life. It is important to understand conservation but to also appreciate how it can be a great bonding experience with others to hunt and be outdoors.
When was your first hunting, fishing, or outdoors memory, and how old were you?
To summarize a few, looking back I was being able to grow up on my Grandpa's farm where we had a big pond to fish, raised our own cattle, and had a deer farm as well. I was always outside as a kid and am so grateful I was able to grow up in an environment like that with so much to do and bond with family while doing it. I was 6 when I started to enjoy the outdoors.
What do you love most spending time outdoors?
I love being in the presence of nature and all it has to offer. Sitting in a tree stand and observing wildlife in action is amazing to me. I also love how hunting brings people together and can create bonds that last a lifetime.
What's your most memorable hunting experience?
My most memorable experience would be shooting my first coyote. A whole group of us run them with dogs here in Pennsylvania almost every weekend from January- March. This coyote was running through the woods and two people already missed him. I ended up getting a 30-yard shot with a shotgun. My boyfriend, Cody, was close and was the first one to see. He was so happy for me to get my first. I will never forget it and am thankful for Cody and his dad for letting me in on the team.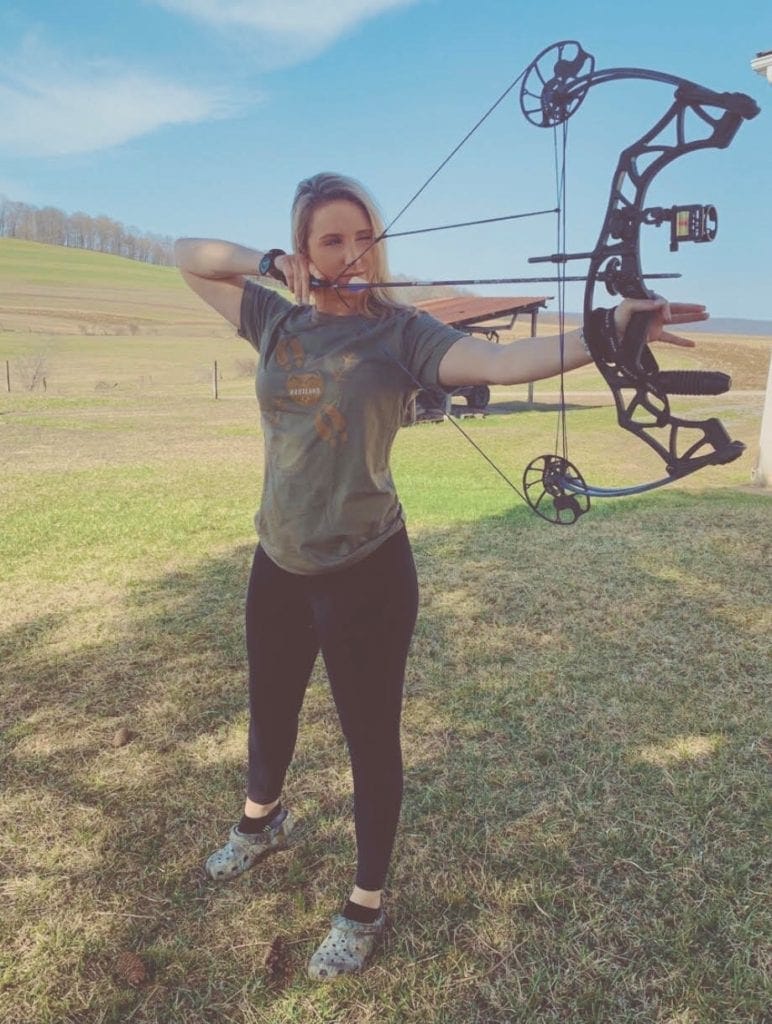 Do you have a favorite wild game recipe?
I love a good tenderloin recipe. My favorite is a recipe from the wonderful MeatEater cookbook by Steven Rinella for venison tenderloin!
Do you have a dream hunting excursion?
I have so many animals I dream of hunting but a moose is at the top of my list. They are such huge and beautiful animals. It would be such a thrilling experience to hunt such big game.
What would you say to other women who haven't tried hunting or spending time outdoors yet?
I would tell other women to not be intimidated by the unknown, do not be afraid to learn or ask for help. There is so much to learn from other people and there are great resources, such as others online or educating yourself by reading on what specifically you want to learn. I think it is also important to learn your WHY and what makes you want to get in the outdoors.
Follow Billie Geanne on Facebook…
Follow Billie Geanne on Instagram…
Follow Billie Geanne on Twitter…
Read more of our Female Hunter Features here!
This post may contain affiliate links. Miss Pursuit may earn a small commission for our endorsement, recommendation, testimonial, and/or link to any products or services from this website. Your purchase helps support our work in bringing you real information about hunting and the outdoors.