This post has been sponsored by Pro-Tracker Archery. All opinions are 100% our own!
Archery has always been fairly difficult for me. I've always been my dad's hunting buddy, so when I finished my archery safety course he took me down to the sporting goods store and bought my first bow. I couldn't have been more excited! We found a nice little white camo Mission by Mathews bow that seemed perfect for me! The staff got me all setup and I was ready to go.
However, something was very unclear and confusing: I'm right-handed but left-eye dominant. We were told it wouldn't make any difference. We hit the road with smiles on our faces…and for a while it was great! But as I got a bit older, I couldn't get any consistency with my bow. One group would be perfect, the next group would be high and to the left. We didn't understand and tried everything until I finally hung up my bow and didn't touch it again.
I gave it to my little brother.
A Fresh Start
A few years passed and I went to a guide school where I met my boyfriend, Keegan. Keegan happened to be a big archery nut and couldn't understand why I didn't still shoot archery. He took me to dinner and I told him all about it. He asked me which eye was dominant and asked why I was shooting right? I didn't have an answer for him. A few months later I opened up the gift of a brand new bow–a lefty! I was so excited to get the ball rolling to see if it fixed my issue.
There was one more obstacle we had to face, draw weight. Since I am right-handed this was a big one for me. I've built up to draw weight but not the kind of weight that I feel I should be drawing in order to get good penetration on an elk. But I have found a solution!
Bad Boys by Pro-Tracker Archery
The Pro-Tracker Bad Boys are made to help increase arrow FOC and pass through penetration. The Bad Boys allow for less bow poundage, more momentum, and better accuracy.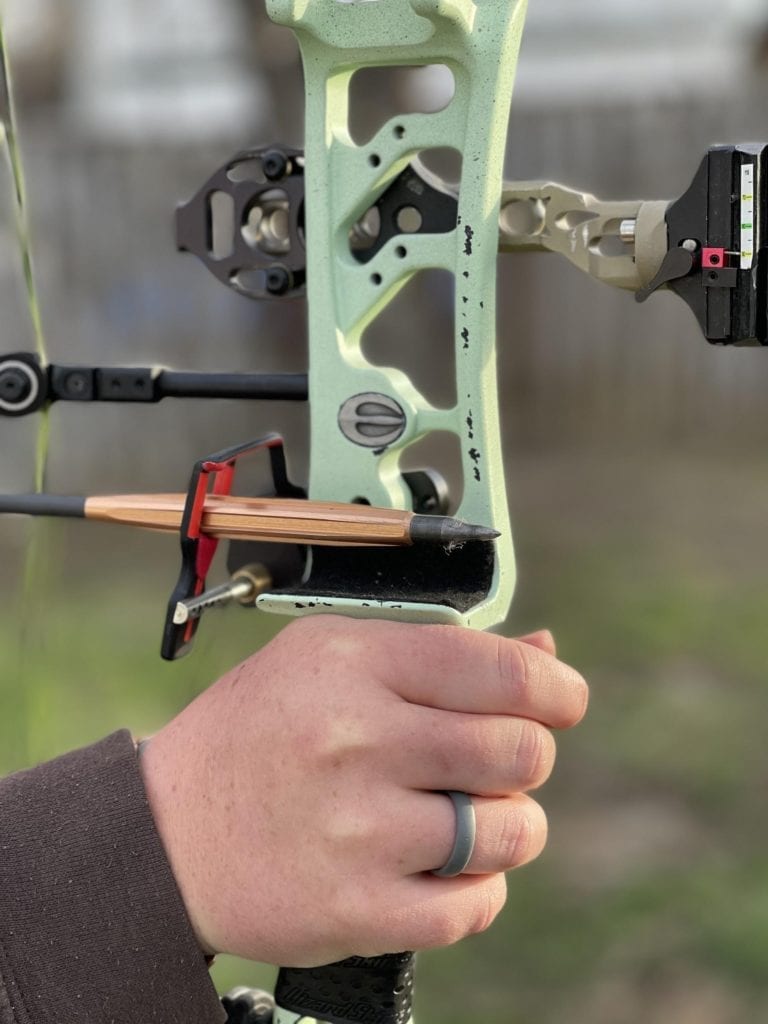 What are Bad Boys?
Bad Boys are simple FOC sleeves that go over your arrows.
How heavy are they?
You can get Bad Boys in multiple different weights: 100Gr, 125Gr, 150Gr, 200Gr, 250Gr, and 300Gr!
Why would you use them?
To increase arrow FOC and improve your shot effectiveness and penetration without sacrificing accuracy.
Other benefits of the Pro-Tracker Bad Boys
They fit standard and micro-shaft arrows.
They are super easy to install and easily interchangeable in seconds.
They come in multiple different colors to indicate their weight or just standard black.
They come in a package of three, so you get multiple practice shots.
Plus, when you work with Pro-Tracker Archery, you receive amazing customer service. Gary, one of the owners, gives out his number to everyone who buys the recovery system to personally help and answer questions. He's even been known to answer the phone at 3 am!
I plan on using the Pro-Tracker Bad Boys to help me with my transition to a left-handed bow. These have put my mind at ease as I prepare for the upcoming archery season!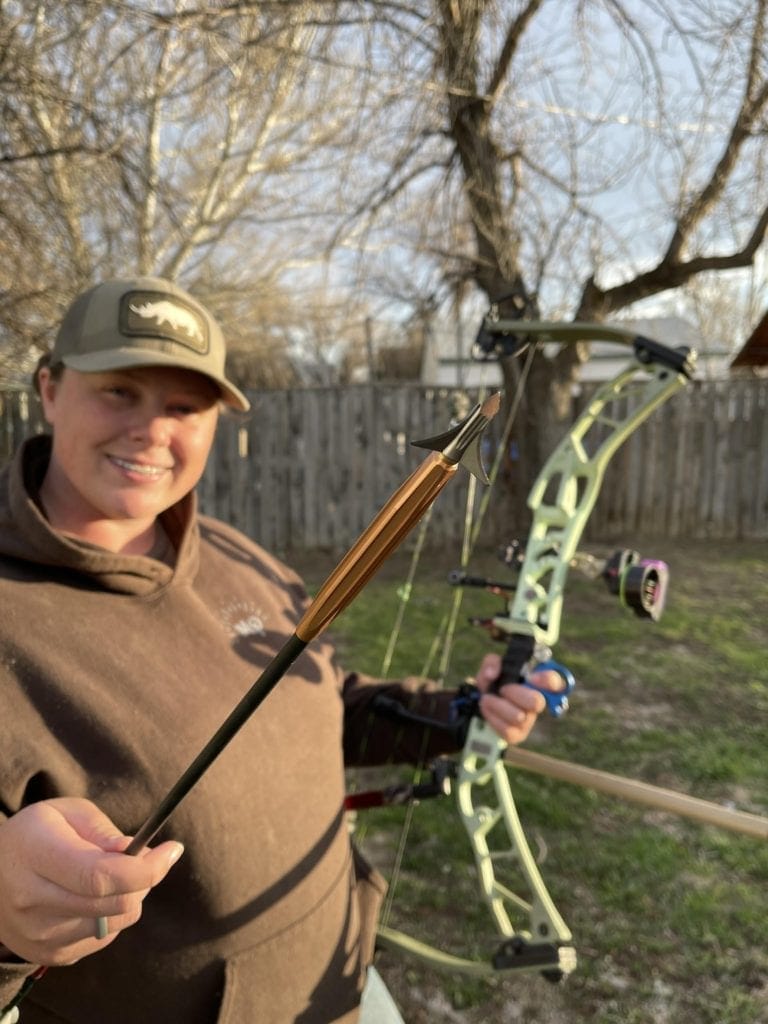 Visit Pro-Tracker online…
Follow Pro-Tracker on Facebook…
Follow Pro-Tracker on Instagram…
Follow Pro-Tracker on YouTube…
This post may contain affiliate links. Miss Pursuit may earn a small commission for our endorsement, recommendation, testimonial, and/or link to any products or services from this website. Your purchase helps support our work in bringing you real information about hunting and the outdoors.