Venor exists for the woman who's always on the hunt. We seek to empower her lifestyle, to help her seize every opportunity, bringing fashion and adventure together.
Through every detail, every purposeful stitch, we stay true to her and true to the hunt.
Hey everyone! My name is Crystal Hendrickson, I grew up on a small farm with my parents who avidly hunt, fish, and trap. I have been hunting and fishing for over 30+ years and I fell in love with bowhunting Saskatchewan Black bears! Not a lot of people in the social media world know this about me but I have a hereditary deteriorating eye condition, I lost almost all of my color vision 17 years ago and lost my driver's license three years ago, so my freedom to hunt and fish alone was no longer an option but that didn't stop me. There is a struggle when bow hunting, or hunting in general now, but I definitely do not let that get in the way of what I love to do!
I was an Archery coach for 8 years and ran my own club so I really love to see the younger generation and other women being more involved in archery and the outdoors and I truly hope I can keep inspiring and encouraging everyone to "just get outdoors!"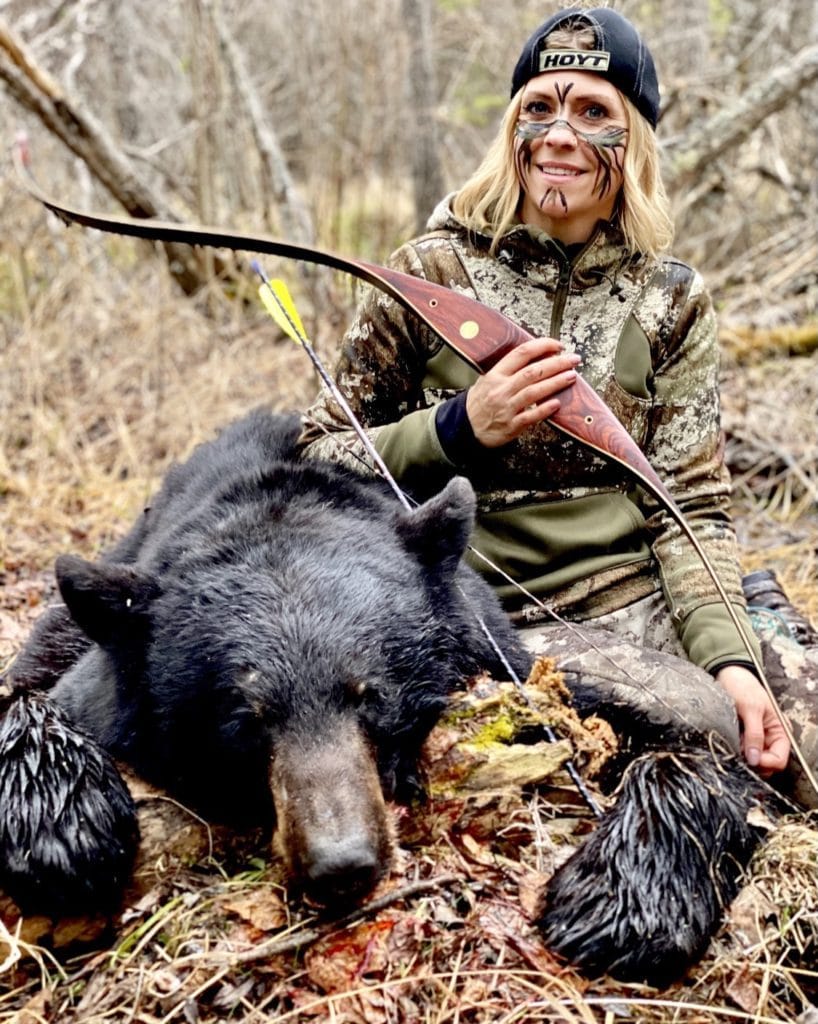 Why do you hunt and fish?
I h
unt and fish because I love knowing that I am able to put a natural source of food on our table and in the freezer.
When was your first hunting memory, and how old were you?
My first hunting memory was with my dad. One of the first times I went out hunting with him he had posted me in this little opening, I was told to sit and wait…. My dad left me there alone and 10 minutes later it started to blizzard out. The snow was coming down so hard I could barely see anything. All of a sudden, I heard a bunch of crashing and a herd of deer came running out of the bush towards me and then right past me on both sides as I sat there on this log with my mouth hanging open completely confused about what I should do. About 15 minutes later my dad came out of the bush and looked at all the tracks that were only 5 feet from me and asked what the heck happened and why didn't I shoot?? My response was, "I was trying not to get run over!!"
What do you love most about hunting?
Um–EVERYTHING!! The fact that you get to spend your time outside. With hunting I love the whole process of getting yourself prepared for the season, watching the animals, and learning about their behaviors. With fishing, it's just the sheer fact of not knowing what the heck you're going to catch on the other end of your hook because it doesn't matter if you're targeting a certain fish you'll sometimes catch something completely opposite.
What's your most memorable hunting experience?
I actually have two. My most memorable hunting experience was hunting a Saskatchewan Black bear with my recurve bow and when I harvested a bear last spring. 
Do you have a dream hunting or fishing excursion?
My dream hunt would be a Dall sheep and of course, fishing would be a bow fishing trip to Florida again! And of course, I do love outdoor excursions, and anywhere in the Rocky Mountains would be amazing!
What would you say to other women who haven't tried hunting or spending time outdoors yet?
I would definitely encourage them to just go for it! Don't be afraid and try to find someone who would be willing to share some knowledge with you and take you out with them even if it's just to tag along so you can learn some skills. Don't let others discourage you. We are all capable of hunting and fishing even if we aren't perfect at it. It doesn't matter how long you've been hunting or fishing there is always going to be something new you will learn!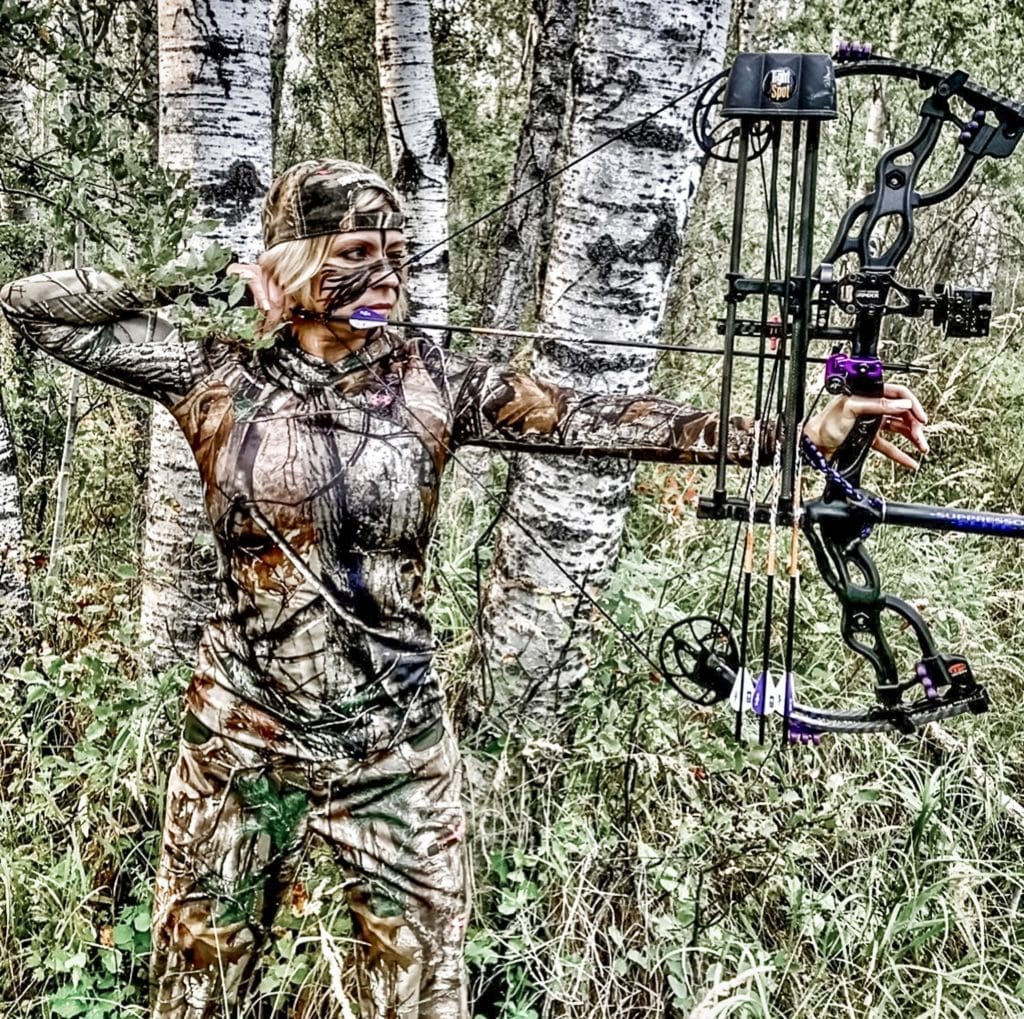 This post may contain affiliate links. Miss Pursuit may earn a small commission for our endorsement, recommendation, testimonial, and/or link to any products or services from this website. Your purchase helps support our work in bringing you real information about hunting and the outdoors.