Venor exists for the woman who's always on the hunt. We seek to empower her lifestyle, to help her seize every opportunity, bringing fashion and adventure together.
Through every detail, every purposeful stitch, we stay true to her and true to the hunt.
I am a competitive shooter, hunter, outdoor writer, and photographer from Northeast Ohio. I am Distinguished in high power service rifle and a member of the U.S. Young Eagles Palma Team as well as starting into smallbore silhouette. I am sponsored by Sierra Bullets, Krieger Barrels, and Kelbly's and enjoy helping others to learn marksmanship. At 22 years old I'm thrilled and grateful to be working in the outdoor industry as the digital editor of FMG Publications. I began writing for Junior Shooters Magazine when I was 17 and under the mentorship of outdoor writer John Phillips moved into freelancing for many outdoor publications. Shooting and writing are my greatest passions — combining them into a career is a dream come true.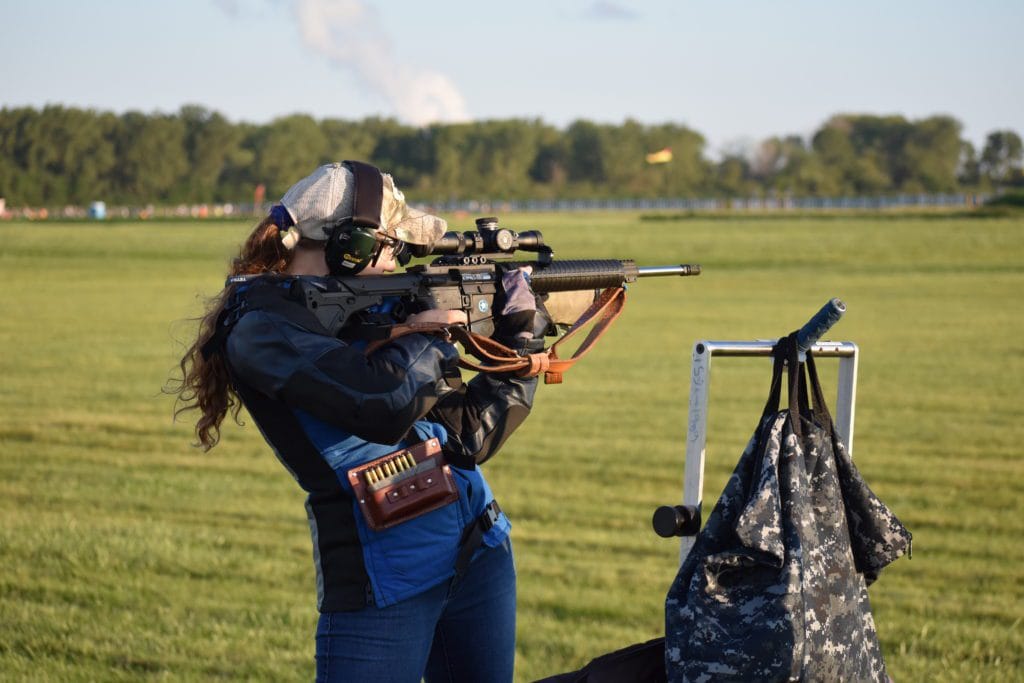 Why do you shoot and spend time outdoors? 
Shooting has taught me an incredible amount about myself and others. It's taught me patience, confidence, and discipline and shaped me as a person. Competing has introduced me to a family of people I cannot imagine my life without — providing me with colleagues, friends, and confidantes from across the country.
When was your first shooting memory, and how old were you?
I always spent time outdoors with my family but didn't start really shooting until I was in 8th grade. I did shoot BB guns around age 7, but they were difficult to pump and it was a twice-a-year occurrence. My most vivid outdoor childhood memories are the excitement following the phone call that my dad had harvested a deer. I can remember running around the house and rushing outside when he came home. My friends at school were less enthusiastic.
What do you love most about spending time outdoors?
Spending time in nature, especially when hunting, gives me an opportunity to reflect and appreciate the world. It's a very spiritual place for me. Shooting provides me an opportunity to challenge myself while meeting like-minded people.
What's your most memorable hunting experience?
Though cliché, I'm not sure I can pick one. There have been countless moments that have shaped my life and transformed me from a casual observer to a real hunter and from a bookworm into a competitive shooter and outdoor writer. Perhaps the most clearly defined moment is my first-day deer hunting in 2015. I told my dad I wanted to go out for youth deer gun season three days before it opened. He didn't have anywhere to take me and scrambled to make plans. Luckily one of his co-workers let us use his property. We didn't see a deer all day until sunset. I harvested my first deer, a beautiful 9-point buck right before sunset. Prior to that moment, I wasn't sure that I could really shoot a deer. I questioned my mindset and the whole experience. At that moment I became a hunter and I truly believe that deer was meant for me to ignite a lifelong passion.
Do you have a dream hunting excursion?
My dream hunting trip would be a bear hunt. My mom has always loved bears and even has a fake stuffed one in our house. I promised her when I started hunting that one day, I would shoot a real bear and have it mounted in anyway that she would like.
What would you say to other women who haven't tried hunting or spending time outdoors yet?
The outdoors has endless opportunities. If you don't like one type of hunting, try another. If that isn't for you – don't worry. There truly is something for everyone. Spending time outdoors, whether it is just hiking or partaking in a more formal activity has an effect on the soul that nothing else can touch.
Read more of our female hunter features!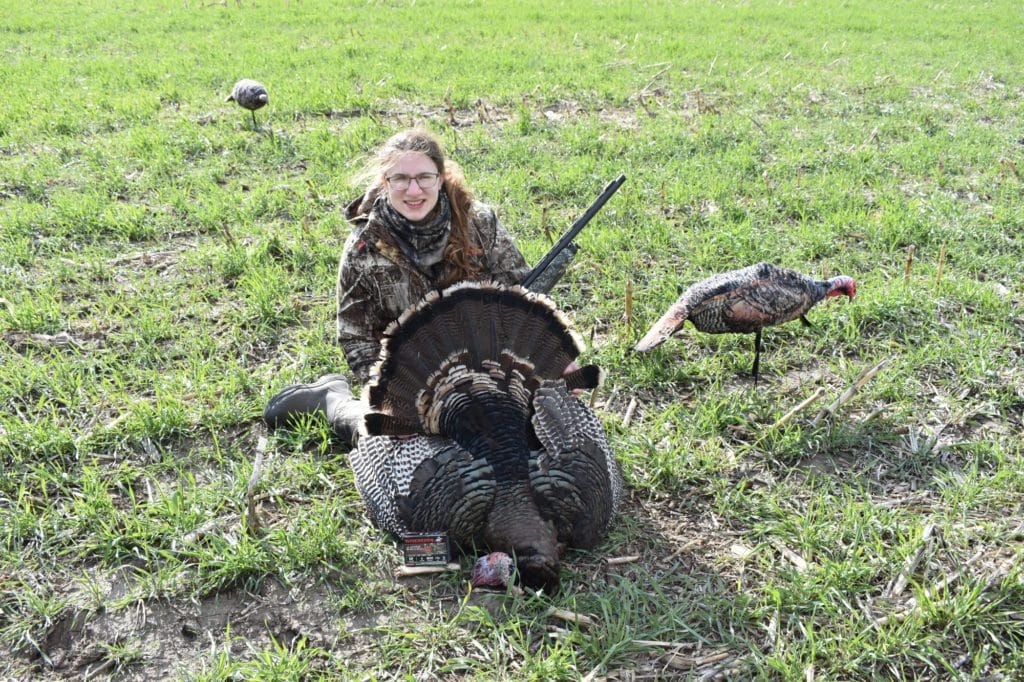 This post may contain affiliate links. Miss Pursuit may earn a small commission for our endorsement, recommendation, testimonial, and/or link to any products or services from this website. Your purchase helps support our work in bringing you real information about hunting and the outdoors.