I'm Hannah Marcom. I'm a Texas native and have always enjoyed hiking and visiting National Parks. I didn't discover my love for hunting and began bowhunting until my late twenties. Now nearly half of the year is dedicated to whitetail and turkey hunting. I'm passionate about connecting with other like-minded women and sharing my experiences as a plus-size woman in the outdoors.
This Female Hunter Feature is for Hannah Marcom. Here we go!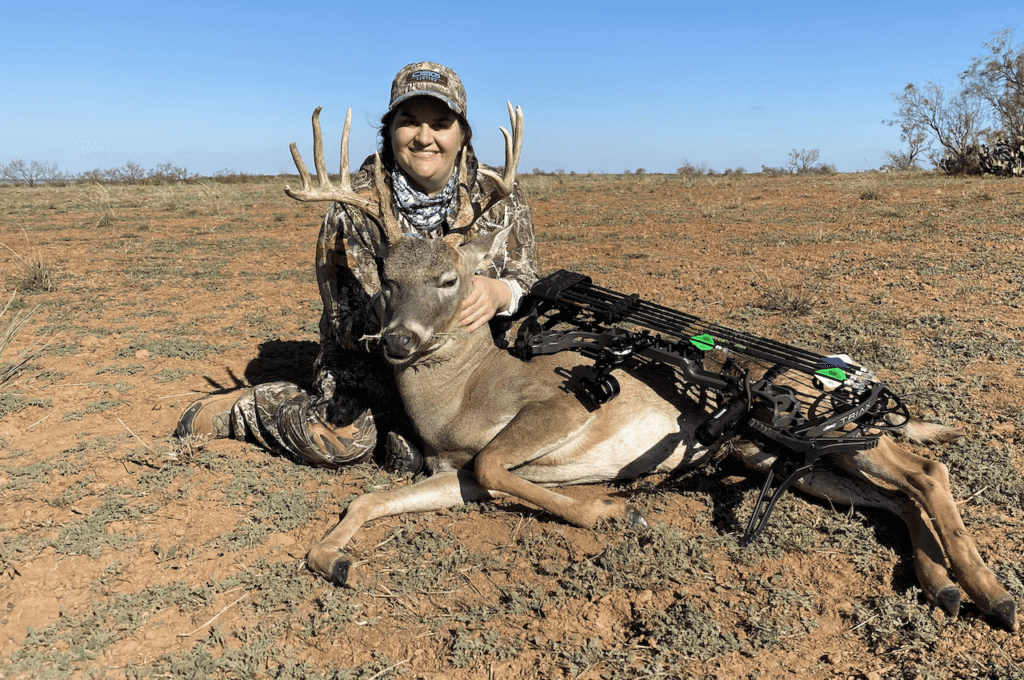 Why do you hunt and spend time outdoors?
I think the main reason why I hunt, aside from providing for my family, is because it's a challenge where you get to see the results of the work you put in. I never stop learning and I also never know what to expect. Those are the things that keep it exciting every time you go out.
When was your first hunting memory, and how old were you?
My first hunting memory is going dove hunting with my dad when I was 10 years old. I didn't enjoy it at the time, but I think there were definitely some seeds being sewn back then.
What do you love most about hunting and spending time outdoors?
I always enjoy being able to get outside and get some fresh air! But my favorite thing about hunting is being able to watch animals in their element without being on alert that I'm there, too. It's the best.
What's your most memorable hunting experience?
I love to hunt turkeys, but if I'm being honest, I'm not the best turkey hunter. I'll never forget after three years of unsuccessfully hunting turkeys. My first success was purely the luck of being in the right place at the right time. The best part is I was just wearing jeans and a T-shirt.
Do you have a favorite wild game recipe?
This isn't necessarily a wild game recipe, it's more of a meat-cooking technique. Reverse searing, try it, and thank me later! This is a great way to cook wild game especially if you're prone to overcooking it.
Do you have a dream hunting excursion?
I would love to experience seeing a herd of elk and hearing them bugle out in the Midwest!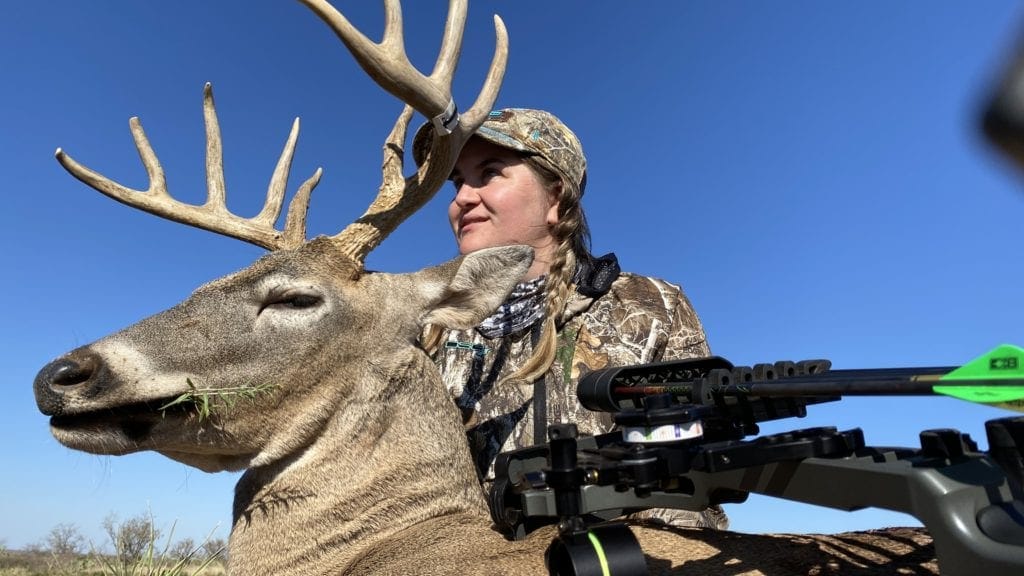 What would you say to other women who haven't tried hunting or spending time outdoors yet?
If you're interested then go for it! I feel like the self-doubt and added pressure I put on myself thinking I would do it when I was more fit, more athletic, or more skilled held me back for so long. Just take it one step at a time. You'll learn along the way. Enjoying yourself is the most important thing.
Find Hannah Marcom online!
Follow Hannah on Facebook.
Follow Hannah on Instagram.
Follow Hannah on YouTube.
This post may contain affiliate links. Miss Pursuit may earn a small commission for our endorsement, recommendation, testimonial, and/or link to any products or services from this website. Your purchase helps support our work in bringing you real information about hunting and the outdoors.