This Female Hunter Feature is for Taylor Shelton. Here we go!
Hey y'all! I'm Taylor. I was born in raised in Hood River, Oregon, and have a passion for hunting and the outdoors. I am a law enforcement officer which can be very stressful at times, so getting out in the woods is very calming and decompressing for me. I call it my safe place. I generally archery hunt, but I enjoy rifle hunting as well. I hunt big game animals such as elk, deer, bear, antelope, turkey, etc. I also love fishing for salmon and steelhead when I have the time. Thank you for having me!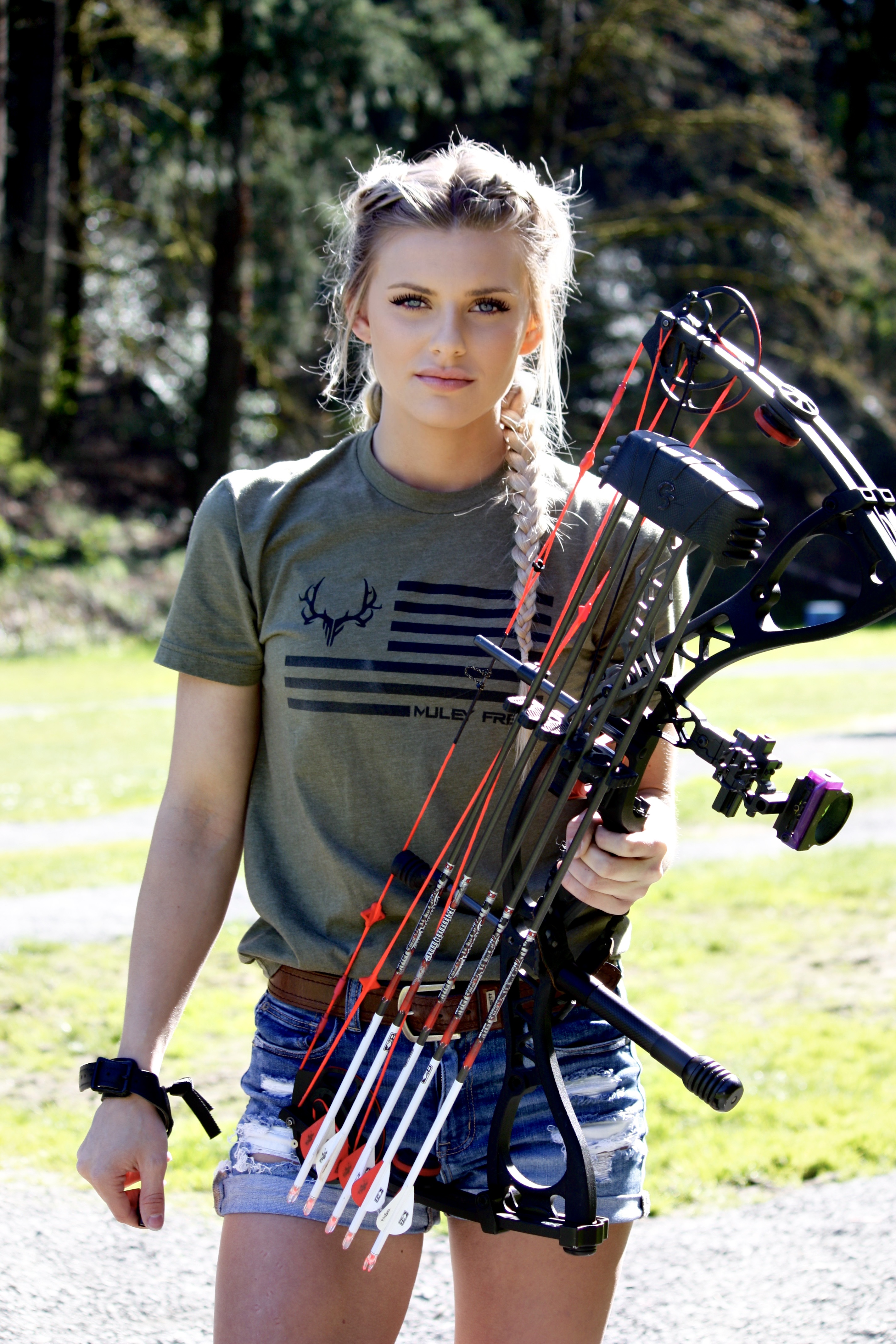 Why do you hunt and spend time outdoors?
I have been exposed to big game hunting since I was little. Hunting is an escape for me. It's my passion!
When was your first hunting or outdoors memory, and how old were you?
I was probably 4 or 5. My dad and my family went camping at a lake here in Oregon. My dad and uncle were putting on their camo getting ready to go out and I remember being so upset I couldn't go.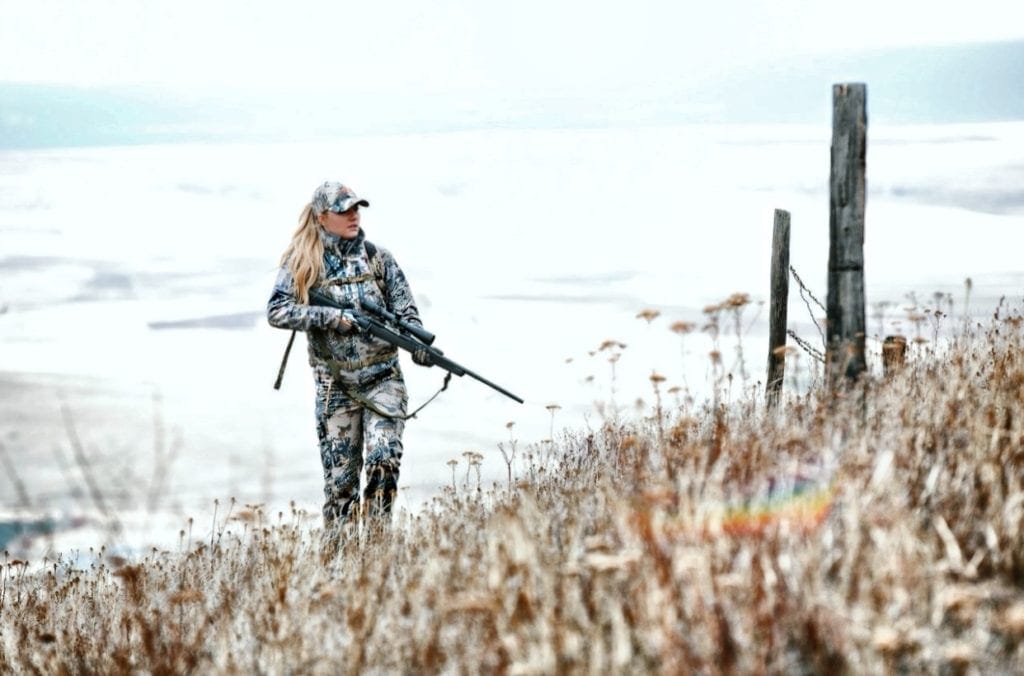 What do you love most about hunting and spending time outdoors?
How beautiful and relaxing it is. I can't believe we get to enjoy these activities in the most beautiful places! I also love spending time and making memories with family and friends that tag along.
What's your most memorable hunting experience?
I killed my first big game animal (black bear) in August of 2017. This was an experience and a roller coaster of emotions I'll never forget.
Do you have a favorite wild game recipe?
Everything is so good! I can't pick just one.
Do you have a dream hunting excursion?
I would like to go on an elk hunt in Northern Arizona one of these days.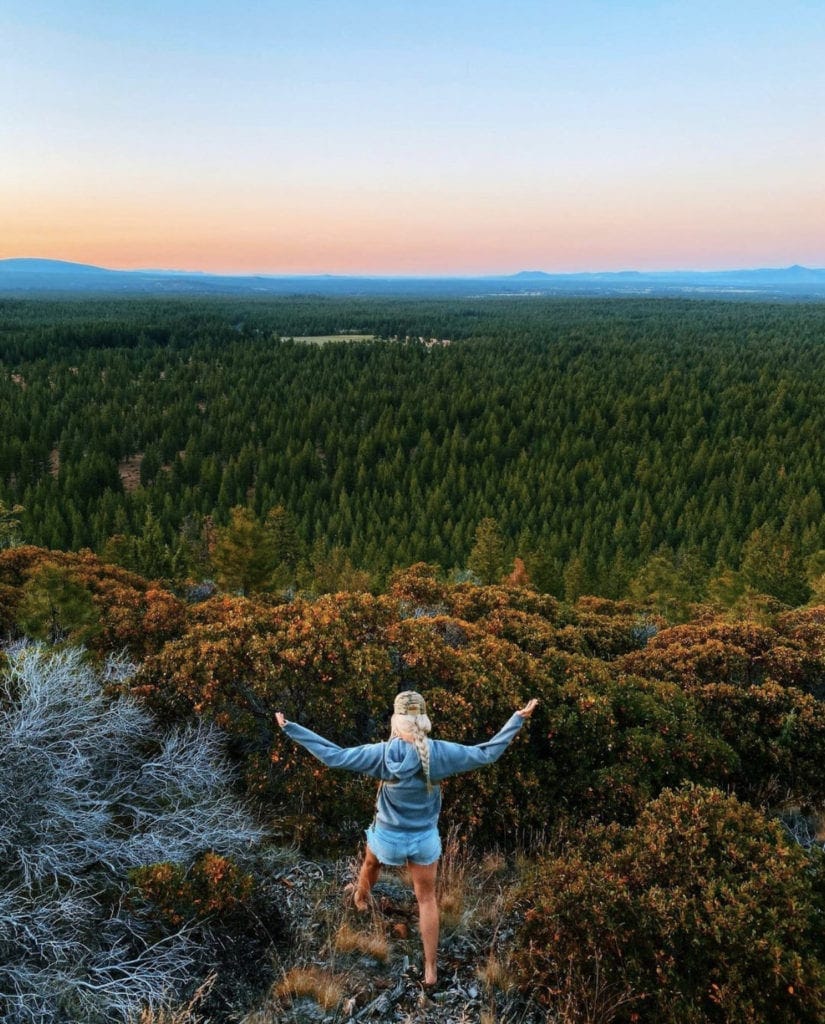 What would you say to other women who haven't tried hunting or spending time outdoors yet?
Just try it out once with someone who has been doing it forever. Ask them to take you to the most beautiful places. Even if you don't enjoy the hunting side of it all, I guarantee you'll want to tag along just for the views, scenery, or nature. You get exposed to a lot of cool wildlife.
Follow Taylor on Facebook…
Follow Taylor on Instagram…
Read more of our Female Hunter Features here!
This post may contain affiliate links. Miss Pursuit may earn a small commission for our endorsement, recommendation, testimonial, and/or link to any products or services from this website. Your purchase helps support our work in bringing you real information about hunting and the outdoors.