Have you ever wondered how hunters field dress (remove internal organs) from the animals they harvest? Or wonder why? The removal of the internal organs is the #1 most important part of processing your animal, in order to keep the meat free from bacteria and other matter. It is also a very important step in getting the core body temperature down as quickly as possible to keep the meat from spoiling. The GUTDADDY Field Dressing Kit makes field dressing so much easier!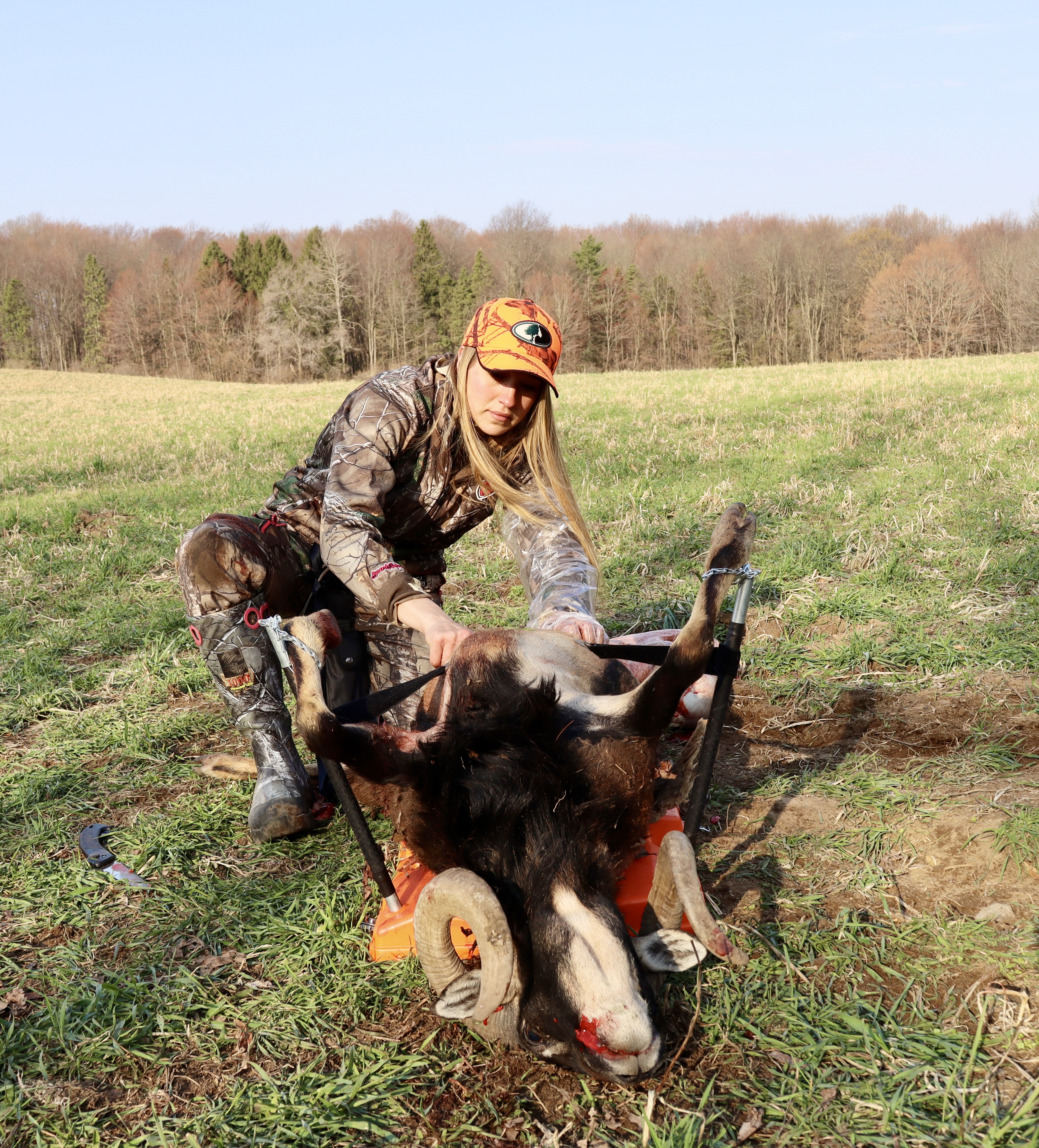 Why I Love the GUTDADDY Field Dressing Kit
Independent use
As a female hunter, I feel a lot of my own abilities are often overlooked. I began hunting and being mentored by my father, but through the years I have gained self-confidence and motivation to venture out on my own. With the tools in this kit, I am able to field dress and clean my game without the help of another person or needing to hang the animal.
Convenient uses
The GUTDADDY kit is my new favorite kit for all my field dressing needs. The knife set comes pre-sharpened, which was very convenient. The gutting knife worked amazing, even through the thickened skin of a ram I recently harvested. The bone saw was also a must-have tool that helped open the legs to remove all the waste. The kit also aided in a quick cleanup; it was convenient to throw all my used knives and poles back into the case to have them in one place for easy cleanup once I returned home.
Less hassle
I will never have to worry again about going on a hunt alone and stressing out about getting my game cleaned in a timely manner or packed out, to keep it at its highest quality. If you are looking for a helpful tool that makes it feel like less work and makes it so much easier, so you will not have to wrestle the legs and torso of your game, the GUTDADDY Field Dressing Kit is for you!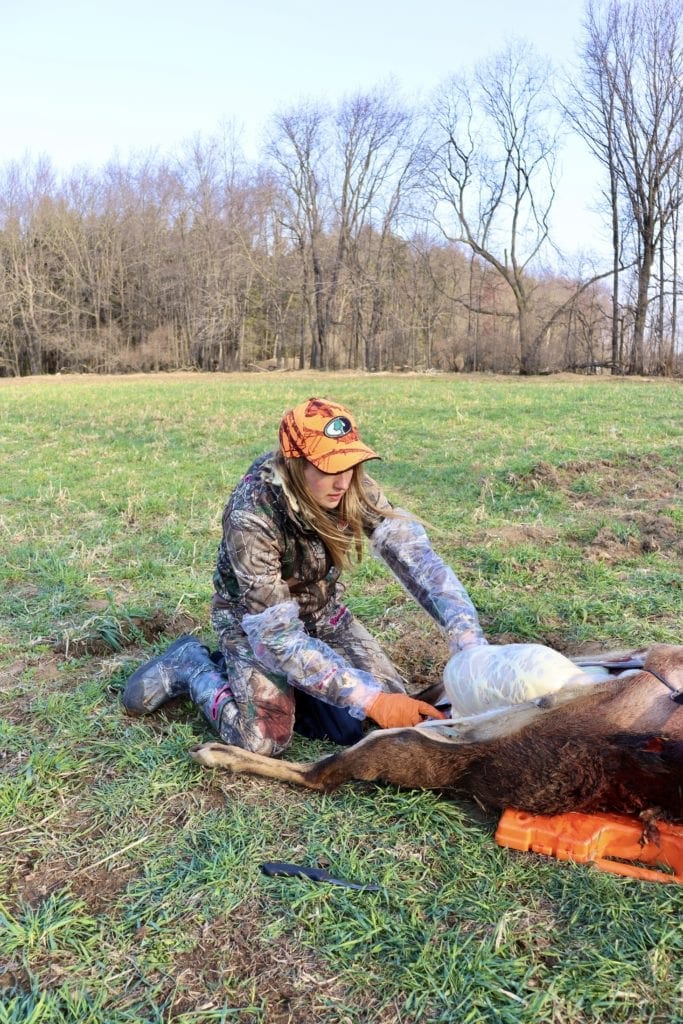 This post has been sponsored by GUTDADDY to bring you this experience. All opinions are our own!
Visit GUTDADDY…
Follow GUTDADDY on Facebook…
Follow GUTDADDY on Instagram…
Follow GUTDADDY on YouTube…
This post may contain affiliate links. Miss Pursuit may earn a small commission for our endorsement, recommendation, testimonial, and/or link to any products or services from this website. Your purchase helps support our work in bringing you real information about hunting and the outdoors.