This Female Hunter Feature is for Jolee Beine. Here we go!
My name is Jolee and I've enjoyed the outdoors my whole life. From riding horses, chasing whitetails, to sitting in a swamp duck hunting. I work outside all day long taking care of horses at the University of Minnesota west metro equine practice. In my free time, if you don't find me in the woods, I'm either in the barn or at home spending time with my 3 dogs. Hunting is what brought my fiancé and me together, he's the best hunting partner a girl could ask for, and sharing our love for the outdoors has created lasting memories.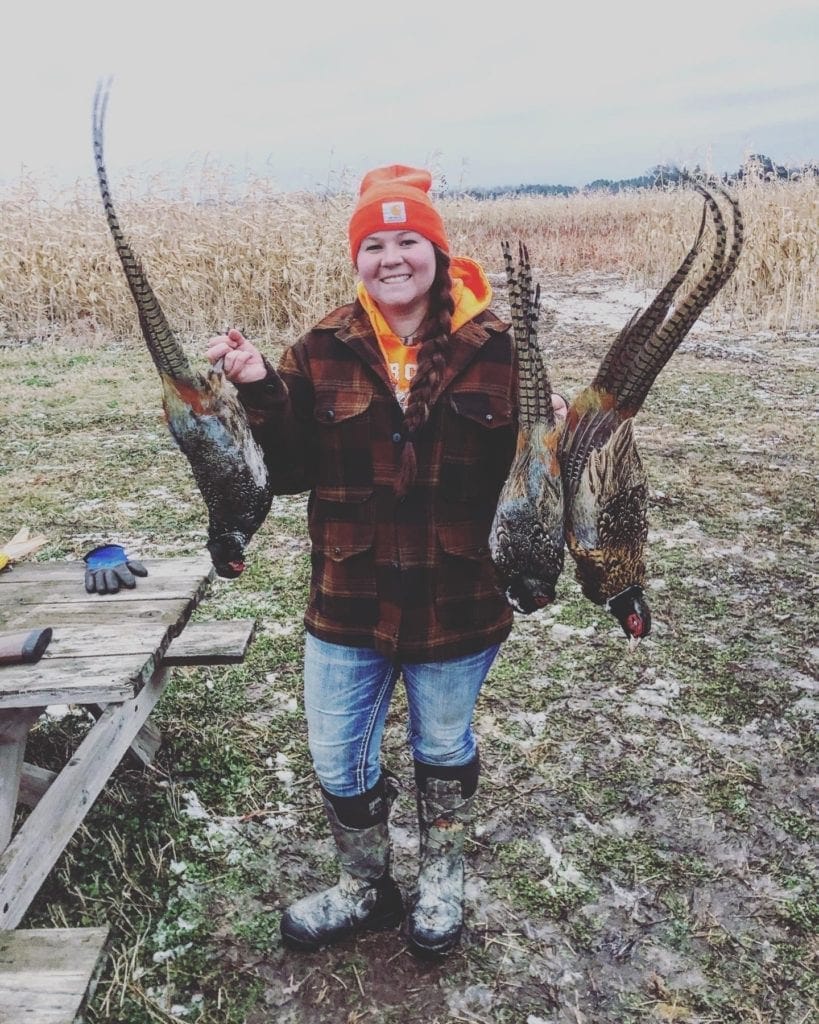 Why do you hunt and spend time outdoors?
The thrill of a big buck walking by your stand or 500 ducks landing into your spread still gives me goosebumps, but it's not just the hunting that keeps me coming back to the outdoors, it's watching all the sunsets and sunrises, the other wildlife you get to encounter during a hunt, and the memories that you make with friends and family that last a lifetime.
When was your first hunting, fishing, or outdoors memory, and how old were you?
I remember going out crappie fishing with my grandpa, I wanted to be just like him. Same fishing hat, tackle box, and fishing pole. Seeing my grandpa's face when I caught my first fish was the best, it has been one of my best memories to this day, and hope one day my kids will get to spend time with their grandparents out on a lake.
What do you love most about spending time outdoors?
I love a lot about spending time in the outdoors, but watching animals in their natural habitat and following their habits has to be one of my favorites!
What's your most memorable hunting experience?
One of my most memorable hunting experiences was when I shot my first turkey. My friend, Simone, was calling for me and the turkeys came right into our decoys. It truly was a perfect hunt and being able to experience it with a fellow female hunter was the best.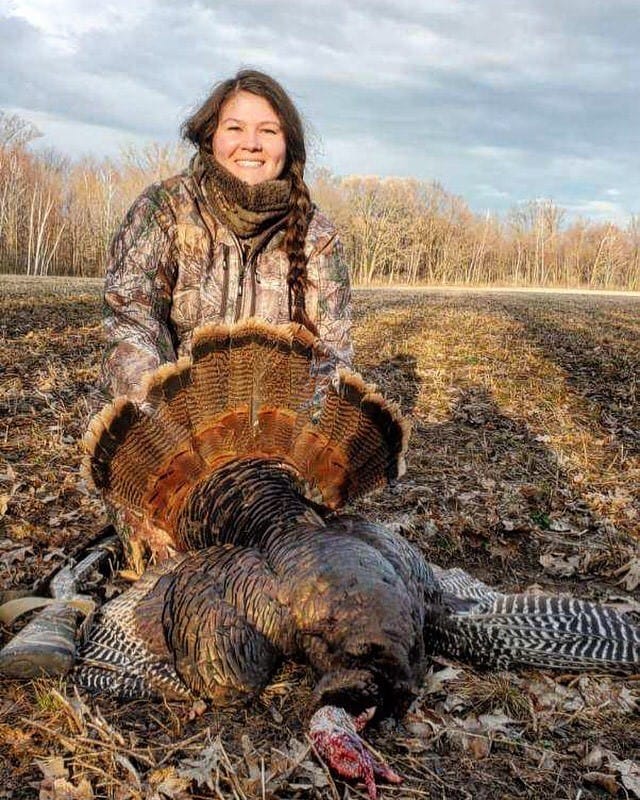 Do you have a favorite wild game recipe?
My favorite is a venison roast after a cold day outside.
Do you have a dream hunting excursion?
Sea duck hunting!
What would you say to other women who haven't tried spending time outdoors yet?
Find your passion and keep following it. We need more women hunters and anglers in the hobby. Never let anyone tell you that because you are a woman that you can't do something because, in the long run, you will probably be 2X better! Follow your dreams, find your tribe, and never feel bad for asking for help. As women, we have to stick together and lift each other up.
Follow Jolee on Facebook…
Follow Jolee on Instagram…
This post may contain affiliate links. Miss Pursuit may earn a small commission for our endorsement, recommendation, testimonial, and/or link to any products or services from this website. Your purchase helps support our work in bringing you real information about hunting and the outdoors.