Grilling season is here and what better way to feed your friends and family than with homemade burgers from your spring bear hunt? That's exactly what I did this spring at our camp. I have made a few variations of these and each time I'm left with a juicy, flavourful, thick burger.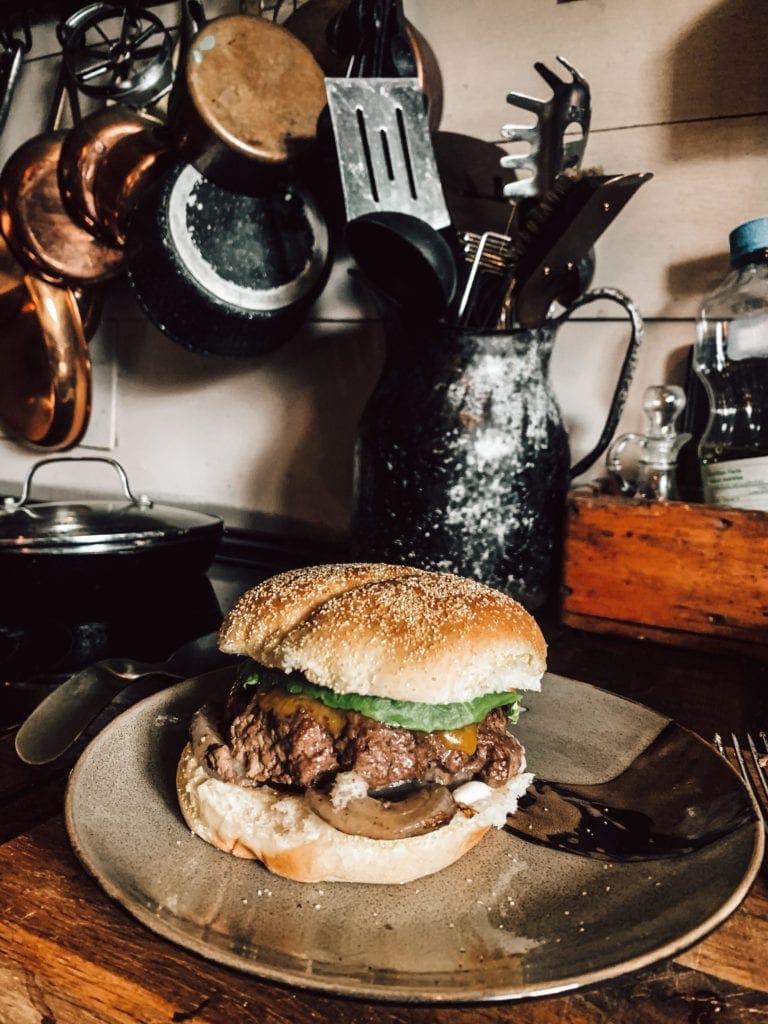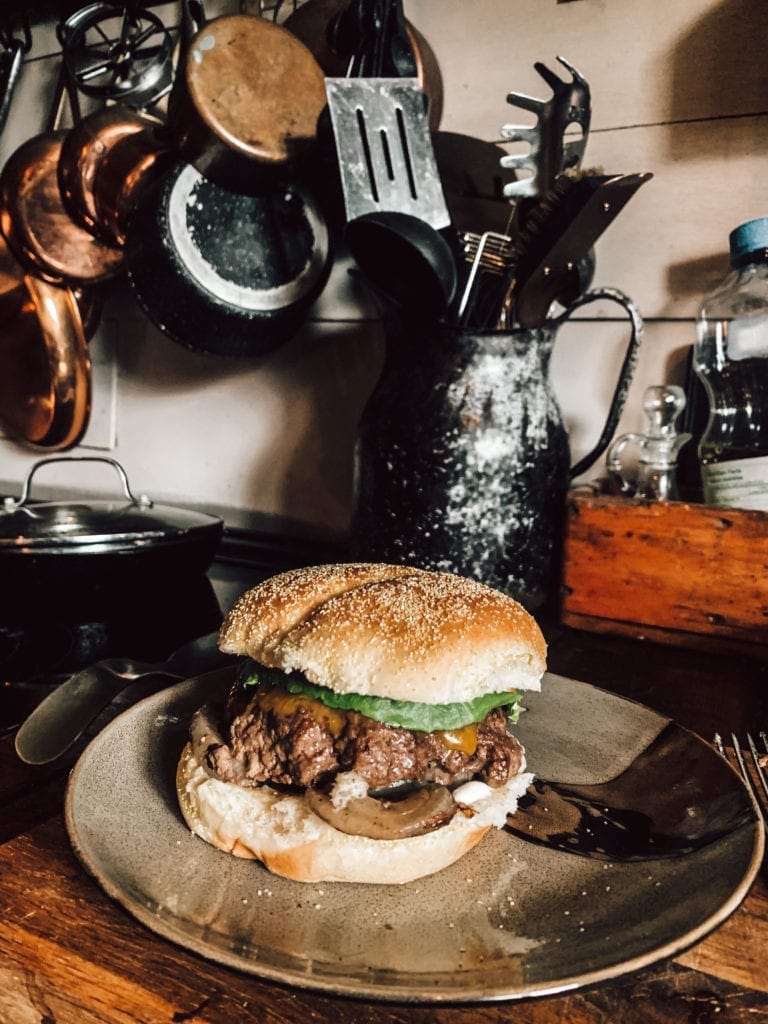 I don't consider myself a great cook but over the years I have learned to make some pretty delicious meals with each season's harvest. In the past, I have struggled to make homemade burgers that didn't just crumble and fall apart or were too dry from all the bread crumbs. That is, until this recipe. I have adapted to exactly what we like! This recipe can also be made with ground beef as well, you just won't have to cook it to as high of an internal temperature.
Fried Onion Bear Burgers
INGREDIENTS
1 Pound of ground bear meat
1/2 c Onions, sliced ( we prefer Spanish but any will do)
1 Egg yolk
1/8 c Italian breadcrumbs
Garlic powder
1 Tbsp Dijon mustard
1 Tbsp Ketchup
1 Tbsp Worcestershire sauce
One egg yolk
Preparation
Slice all your onions thinly and separate the rings. Place them in hamburger-sized mounds on a baking sheet. 
Gently mix the meat and other ingredients together in a bowl.
Form medium-sized hamburger balls and place them on top of the onion mounds. Press the hamburger down gently into the onions. The onions will help keep the burger together while cooking. If you have a burger press, add the onions to the bottom and then add in the burger and press together. It creates a perfectly shaped burger. 
You can use wax paper to separate them and stack them to freeze or cook them immediately. 
Cook them on a cast-iron skillet on the stovetop or grill. Cook until you reach an internal temperature of 165 F. (It is necessary to cook bear meat to min 165F to avoid trichinosis.) Thankfully this recipe, even cooked to this temperature does not dry them out!
Once cooked through, add your favorite toppings and enjoy!
I have emitted the bread crumbs and egg and had no issue keeping the burgers intact while cooking!
There you have it, easy homemade bear burgers! 
This post may contain affiliate links. Miss Pursuit may earn a small commission for our endorsement, recommendation, testimonial, and/or link to any products or services from this website. Your purchase helps support our work in bringing you real information about hunting and the outdoors.