Hayley Larson was born and raised in the beautiful state of Minnesota. She has been traipsing around the woodlands, prairies, and sloughs following in the shadows of her dad and grandpa since she was a little girl. Now that she is older, and has outgrown their shadows, she has been foraging her own life in the outdoors and re-discovering the land she admires so much.
She is an avid waterfowler, angler, and archery hunter – pursuing both turkeys and whitetails in her home state. However, more recently, she has found herself venturing further west to the vast prairies and uplands, chasing flushes of upland birds, each as unique and beautiful as they are delicious. She is passionate about her career with the Minnesota Department of Natural Resources and enjoys putting our license dollars to work in the field and seeing the positive impact a hunter's dollar can have on recreation and wildlife.
This feature is for Hayley Larson. Ready, set, go!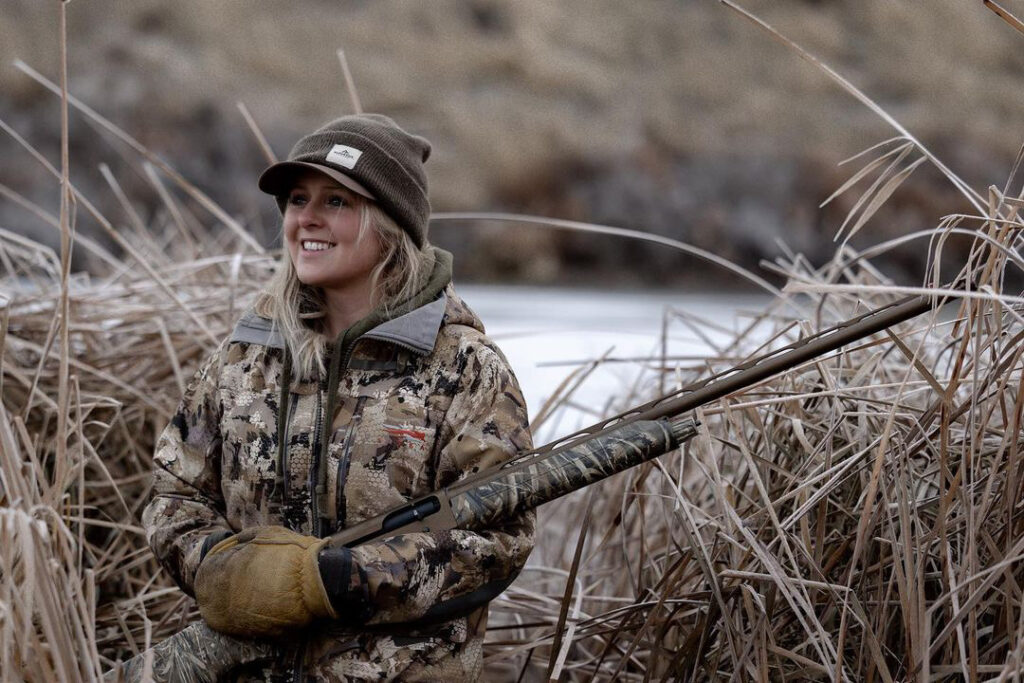 Why do you hunt?
Sportsmen everywhere know the often indescribable feelings being immersed in the outdoors can bring. It's a complex mix of emotions. One may feel humility, remorse, euphoria, and thankfulness all in a single moment. From the close encounters to the harvests to sharing meals and stories with friends and family, we cherish and reflect often on the adventures and encounters that mold us into who we are.
I hunt for the feelings. I hunt for adventure and constant learning. I hunt because it's a part of me. I want to protect my family's heritage and share it with my children. I hunt for the memories. I've never defined my success afield by whether or not I notched my tag or limited out. Though I'll admit it is nice when all things come together and that happens.
When life is pulling me in a million different directions, stepping foot in the woods, with my great grandpas Remington in hand, brings a sense of calmness and connection. I always come out feeling better than when I stepped in. I hunt for the visions of my great grandfather, wandering the woods and sloughs with his Remington in hand. I hunt because I appreciate the land. I want to play a role in sustaining it so future generations can relish in its beauty. I believe it is a gift. Hunting is just one way that connects us to the land and wildlife surrounding us.
When was your first hunting memory, and how old were you?
As the years tick by, I am always thankful for the duck opener. This is where it all began. In my first season, I was 4 years old. I remember stumbling across the prairies and woodlands out to the sloughs in low light. I remember following in the dim shadows of my Dad and Grandpa. When I was young, I'd simply watch. I would sit on top of my Dad's jacket, tucked away in the cattails, as the ducks piled up next to me. I would watch the dogs work, trying to sneak a pet as they'd run by. Everything came together in these moments. I enjoy reflecting back on these old memories each year as I load up my gear and head out for a weekend to be spent with family, friends, dogs, and ducks.
What do you love most about hunting?
I love how the outdoors is such a personal experience for everyone who enjoys it. When I feel overwhelmed, I take solace in the woods and commit myself to the present, doing my best to let go of others' expectations and my own. With all the uncertainty in the world, the outdoors offers a place of refuge, a place to reconnect and re-ground ourselves. As I mentioned earlier, I always come out feeling better than when I stepped in.
What's your most memorable outdoor experience?
I can't say that one experience afield is more memorable than another. Every experience brings something unique, whether it be harvesting a new species, trying a new recipe, or being humbled by a miss. It all stands out in my mind. I feel overcome by emotions as I attempt to sort through a web of memories, only to find that they are all connected.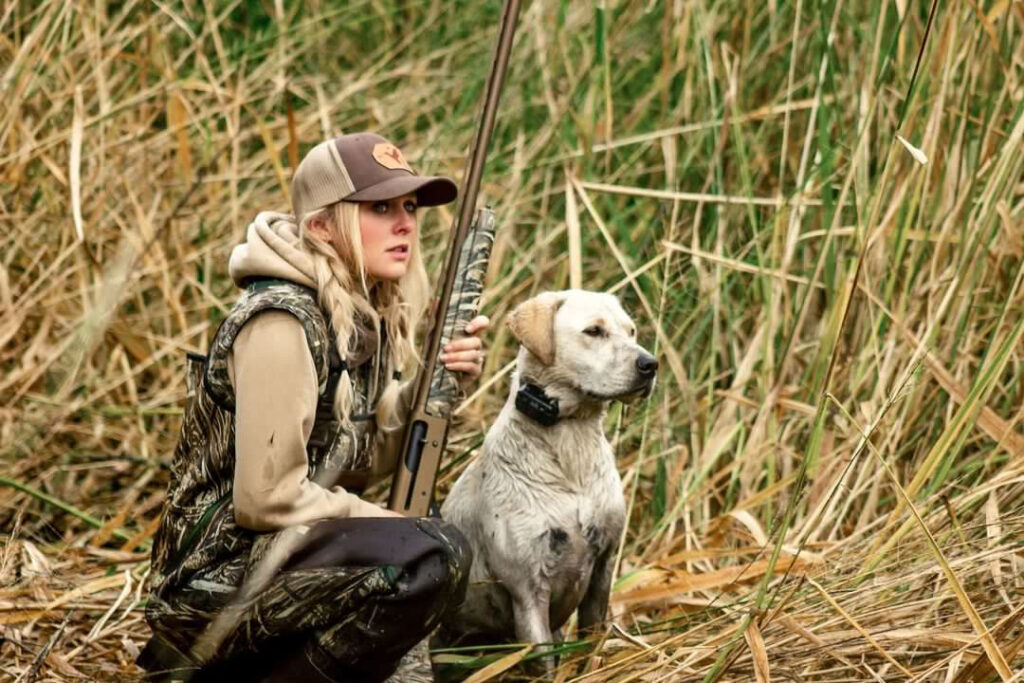 Do you have a favorite wild game recipe?
Wild Rice Porridge is my favorite! For as long as I can remember, my family would harvest wild rice, blueberries, and cranberries from local lakes in the fall. Then, in the spring we would tap our maple trees. These ingredients combined with a few others make my favorite meal to come home to after a chilly morning sit at the deer stand.
The recipe is simple: Cook your wild rice until it is soft and drain the water out. Make a broth out of heavy cream/half and half and sweeten it to your liking with natural maple syrup. Add in your wild rice and bring to a simmer, careful not to let it boil. Add in golden raisins, and chopped walnuts, and top with fresh berries of your choice!
Do you have a dream hunting excursion?
Alaska Moose. I have always admired the towering, long-legged cervids and am fortunate to run across a few of them a year in Northern MN. It's not just harvesting the animal alone that draws me to the Alaska hunt. But, it's everything that happens before and after. I've always felt drawn to Alaska (maybe it's a backcountry pilot's dream), but flying into the beautiful remote wilderness and covering an immense amount of land in hopes of being able to drop a large bull is an experience I have longed for.
What would you say to other women who haven't tried hunting yet?
Give it a try. There is a network of outdoor men and women who would be happy to guide you in the right direction. There is also an abundance of programs that offer mentorship opportunities to new hunters and anglers. They guide you through every process and even provide the gear if you haven't acquired your own yet. Take advantage of these, reach out, and don't be afraid to ask questions.
Lastly, simply enjoy it. Success is not defined by limits or notched tags. Relish in the moments – the sunrises and camaraderie, the challenges, and the beauty that comes with immersing yourself in the outdoors.
Follow Hayley Larson on Instagram.
This post may contain affiliate links. Miss Pursuit may earn a small commission for our endorsement, recommendation, testimonial, and/or link to any products or services from this website. Your purchase helps support our work in bringing you real information about hunting and the outdoors.