As the temperature drops, it can be tempting to stay indoors and hibernate. But with the right preparation and gear, you can still enjoy outdoor activities and stay warm and comfortable. Here are a few tips to help you stay warm when you're outside in the cold.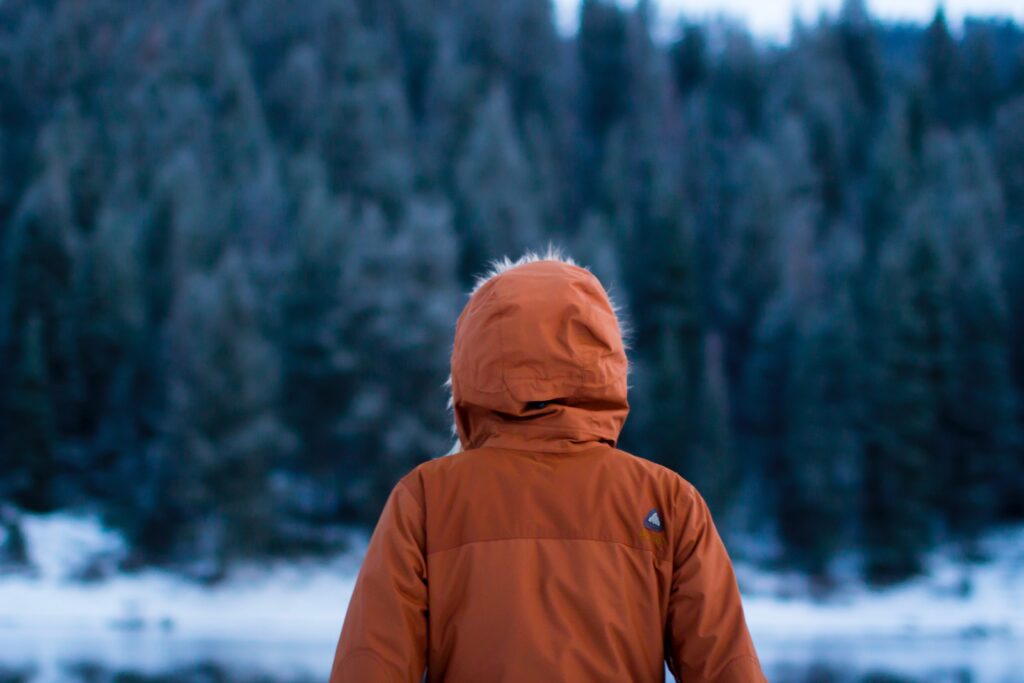 The most important components of how to stay warm and dry are:
Retaining body heat under a good base layer of clothing
Ensuring your heads, hand, and feet are covered
Keeping hands and feet heated
Staying active
Staying out of the wind
Layer Up with the Right Clothing to Stay Warm and Dry
The key to staying warm in cold weather is to layer up with the right clothing. Start with a moisture-wicking base layer to keep sweat away from your skin. Add a middle layer for insulation, such as a fleece or down jacket. Finally, top it off with a waterproof and windproof outer layer to protect you from the elements. Don't forget to cover your head, hands, and feet with hats, gloves, and warm socks to prevent heat loss.
Best Base Layers to Stay Warm in Cold Weather:
Cover Your Head, Hands, and Feet
When it comes to staying warm in cold weather, covering your head, hands, and feet is crucial. These areas of the body are particularly susceptible to heat loss, so it's important to keep them covered. Wear a warm hat or beanie to keep your head and ears warm. Invest in a good pair of gloves or mittens to keep your hands toasty. And don't forget to wear warm socks and waterproof boots to keep your feet dry and warm.
Best Footwear to Keep Dry in Cold Weather:
Use Hand and Foot Warmers
Hand and foot warmers are a great way to keep your extremities warm when you're outside in the cold. These small packets contain chemicals that react with air to produce heat, and they can be easily slipped into your gloves or boots. You can find hand and foot warmers at most outdoor or sporting goods stores, and they're relatively inexpensive. Just be sure to follow the instructions carefully and don't place them directly against your skin.
Stay Active to Generate Heat
One of the best ways to stay warm when you're outside in the cold is to stay active. When you move your body, you generate heat, which can help keep you warm. Try going for a brisk walk, doing some jumping jacks, or even just pacing back and forth. If you're outside for an extended period of time, try to take breaks every so often to move around and get your blood flowing.
Seek Shelter from the Wind
Wind can make the cold feel even colder, so it's important to seek shelter from the wind when you're outside in the cold. Look for buildings, trees, or other structures that can block the wind and provide some protection. If you're out in the wilderness, try to find a natural windbreak like a rock formation or a stand of trees. And if you're really struggling to stay warm, consider investing in a windproof jacket or other gear designed to block the wind.
All of these products do their advertised jobs: warmth and wicking, as well as keeping body odor at a minimum after a few days without showering. 
Not only did my feet stay especially warm walking through the snow, but they also proved to be 100% waterproof when I had to cross an icy creek.
How do you stay dry and warm while you're outdoors?
This post may contain affiliate links. Miss Pursuit may earn a small commission for our endorsement, recommendation, testimonial, and/or link to any products or services from this website. Your purchase helps support our work in bringing you real information about hunting and the outdoors.