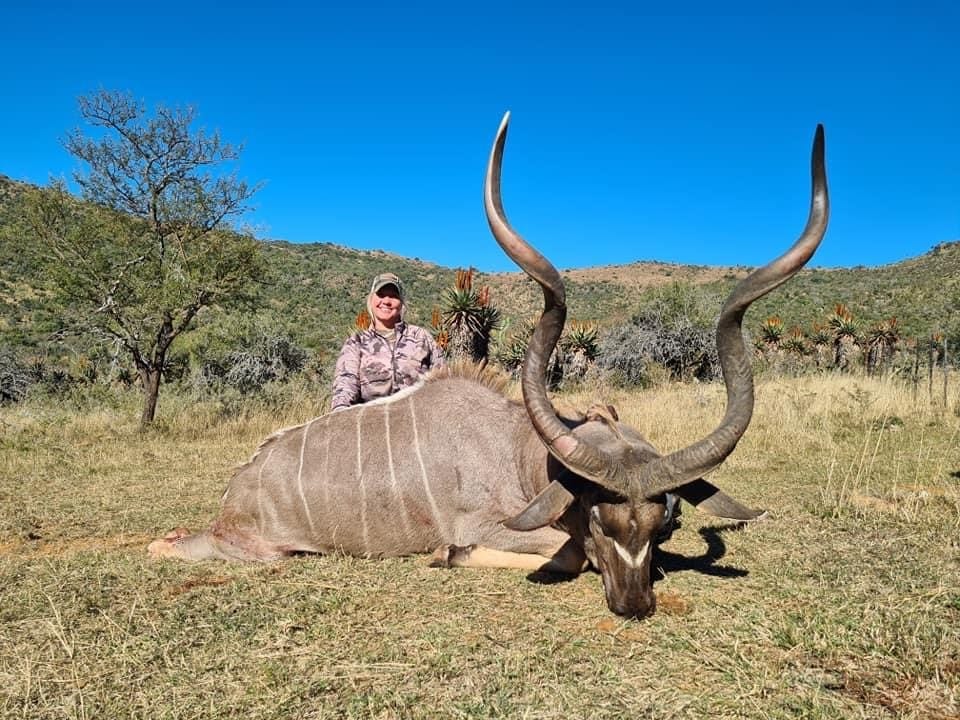 Hunting kudu in South Africa? Three words, all verbs, all have a meaning, all are an action that as a hunter I take to heart every time I'm in the field. All three give the answers to why I hunt.
Conserve
Verb
/kənˈsərv/
protect (something, especially an environmentally or culturally important place or thing) from harm or destruction.
Protect
pro·tect
/prəˈtekt/
preserve or guarantee by means of formal or legal measures.
Hunt
hunt
/hənt/
pursue and kill (a wild animal) for sport or food.
Hunting Kudu in Africa
June 4, 2021
Location: Eastern Cape of South Africa
Species hunted: Greater Kudu
The greater kudu is a woodland antelope found throughout eastern and southern Africa. Despite occupying such widespread territory, they are sparsely populated in most areas due to declining habitat, deforestation, and poaching.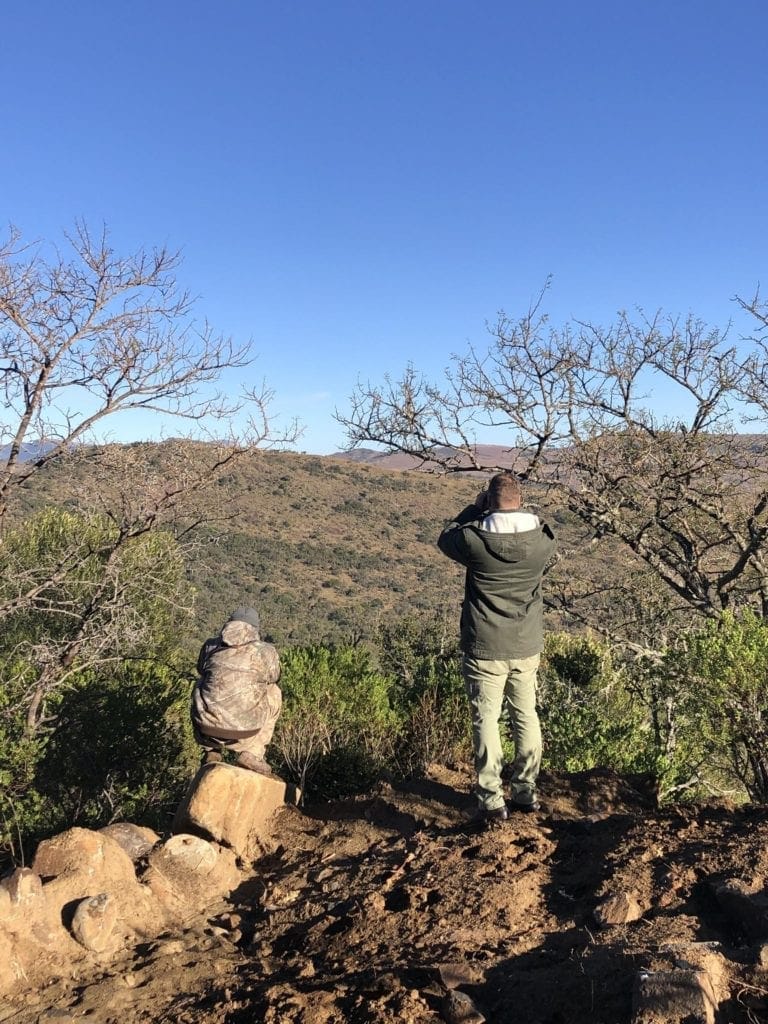 Did you read that last word? Poaching is a real thing in Africa, and that is why we must protect the animals. That is why contrary to what you often hear hunters' dollars do matter, tourism matters, and safari hunts matter.
Fact:
Kudu can go for long periods without drinking, obtaining sufficient moisture from their food, but become water-dependent at times when the vegetation is very dry. Their diet may include leaves, grass, roots, and sometimes fruits and tubers.
This is one of the largest species of antelope. Bulls weigh 190–270 kg (420–600 lb), with a maximum of 315 kg (694 lb), and stand up to 160 cm (63 in) tall at the shoulder.
Did I eat what I hunted? Yes, every single animal I harvested. Kudu is often said to be the best-tasting game meat in the world and there is plenty available running wild in South Africa. I have to agree, it is delicious.
How old do they get? They estimated mine to be 15 yrs old.
Are you mounting it? Yes, pedestal shoulder mount, back skin for the gun case. This is just from my kudu.
Do you bring it back to the states or have them mounted there? I have them mounted there. The taxidermist I use forms his own molds and my animals supply work for families to make a living. My hunting dollars help pay the salaries of trackers/skinners, farm staff, taxidermists, and their employees. The land owners keep the meat if the animals are hunted on their land, we donate the meat. We fill freezers with an abundance of meat for families for sometimes an entire year.  We help pay for electricity, often help children go to school, and even help toward building houses for families.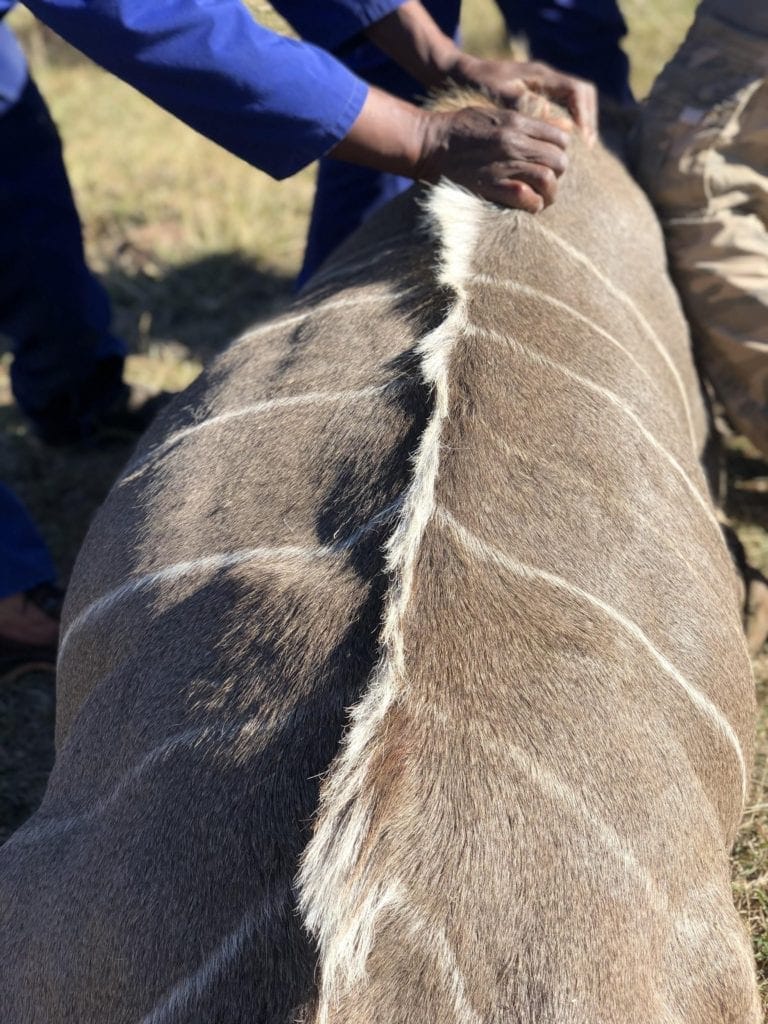 Our hunting dollars go to help protect the animals as well. Without a price tag on the animals, they would otherwise be poached. All the animals would be killed, young and old, and eventually, the animals wouldn't exist. How you ask? Because they would not be able to reproduce since they would all be killed.
For 14 months, since COVID, outfitters, taxidermists, landowners, lodge owners, farmers, staff, and the workers overseeing the property and keeping animals safe have had no income. Just like some states in the US. PH's and outfitters have a certain amount of tags they purchase to bring in hunters from around the world and without travel and hunters coming in money wasn't coming in either. It's been hard on everyone but especially these guys. Hunting is their means of living.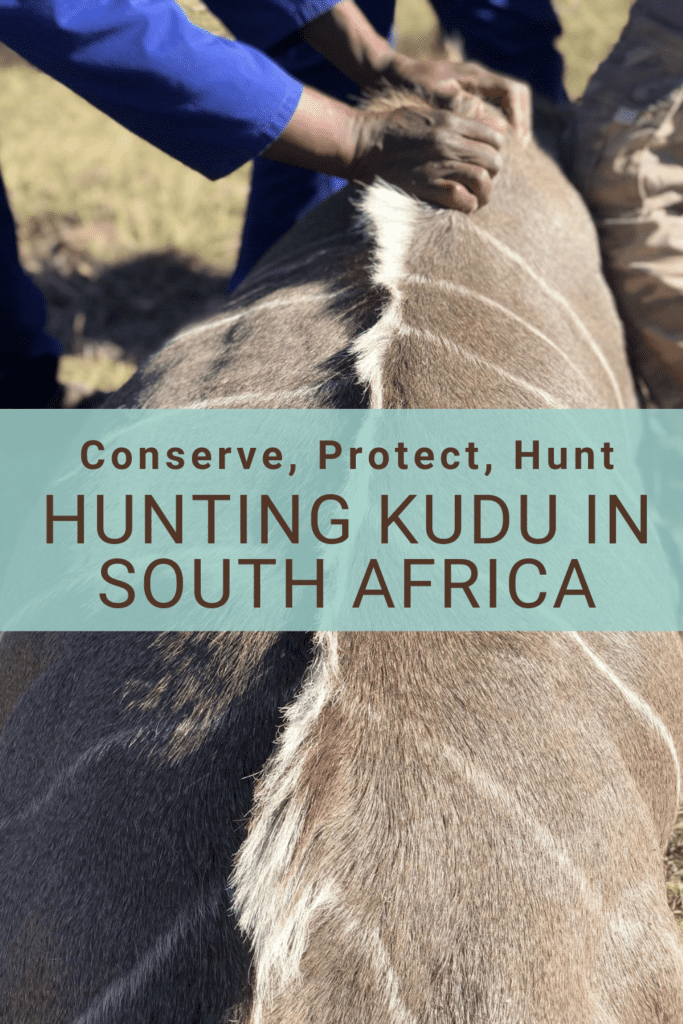 Who gets the meat? The farm workers, villagers, families, staff, and hunters. As I mentioned, we ate every single animal we killed. We can't bring the meat home but we eat as much as we can there. In Africa nothing, I mean nothing is wasted. The bones are used for broth, and stews, and made into jewelry, utensils, decorations, and dog treats.
The organs are cooked and eaten. The hides are cleaned and prepared to be sent to the taxidermy.
The kudu is hands down my most favorite hunt. It's the most challenging walk/stalk in the mountains in my opinion, usually ending with long-range shots. They are huge animals, they call them the grey ghost because they blend into the bush and mountain, and are difficult to spot. Once they see you, they can stand dead still for hours. It takes a lot of patience and perseverance to hunt and kill a kudu bull. They are majestic, beautiful beasts with a will to live. It takes a lot of manpower to get these bulls off the mountain.
Would I hunt kudu again in South Africa? Yes! This particular bull I took, they tell me is a once in a lifetime bull with his ivory showing on both horns.
This post may contain affiliate links. Miss Pursuit may earn a small commission for our endorsement, recommendation, testimonial, and/or link to any products or services from this website. Your purchase helps support our work in bringing you real information about hunting and the outdoors.