The spring hunting season is starting to wind down. Weekends now include prepping fishing gear and family trips out to the lake. If you're meal planning for the weekends, make sure to add this recipe to your plan, and take one thing off of your to-do list!
If you'll spend the summer fishing for trout, you'll need delicious recipes to enjoy with your family! Don't get bored by the same old methods. This is a fabulous recipe that will elevate your next catch to a fine dining experience! I love to serve this trout recipe with lemon buttered broccoli and garlic mashed potatoes.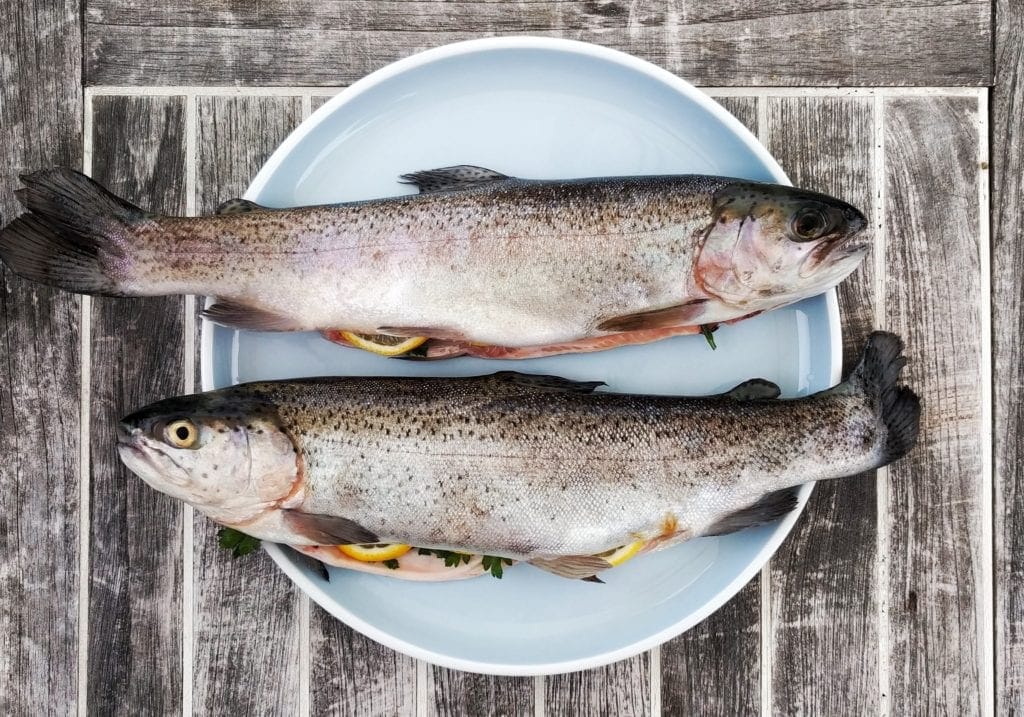 This recipe takes only 30 minutes to prepare. You'll have it ready in no time for your hungry family!
Macadamia-Crusted Trout with Mustard Sauce
Ingredients
2 oz macadamia nuts (chopped)
1 cup panko bread crumbs
3 Tablespoons unsalted butter (melted)
12-16oz Trout fillets (skin on)
3 Tablespoons olive oil
Salt & pepper
Tarragon Mustard Sauce
1 cup panko bread crumbs
3 Tablespoons unsalted butter
½ cup dry white wine
1 teaspoon dried tarragon
2 teaspoons Dijon mustard
¼ cup heavy cream
Salt & pepper
Preparation
Preheat oven to 375 degrees Fahrenheit.
Prepare Crumb Mixture. Chop macadamia nuts and mix with bread crumbs, add salt & pepper. Combine with melted butter until the mixture comes together.
Prepare trout fillets. Place fillets on a baking sheet greased with olive oil. Top fillets with bread crumb mixture, packing to create a firm crust.
Bake trout. Bake the crusted trout fillets in the oven at 375 degrees for 10-15 minutes, until the trout is cooked and the crust is brown.
Prepare Sauce. In a medium saucepan over medium heat melt butter. Add wine, tarragon, and mustard. Bring to a simmer and reduce by ⅓. Stirring constantly, add cream. Simmer for another minute. Salt & pepper to taste, and serve over trout fillets.
What is your favorite way to prepare trout?