Now that many winter hunting seasons are wrapping up, you may be looking further into next year, starting to plan and think of goals for the next year. The group of ladies at Miss Pursuit only has one thing on their minds…HUNTING. Here are their off-season plans for the year.
Hunting Plans
Miss Pursuit Owner and Founder, Carly Brasseux, is setting an inspiring goal, one we all aim to achieve.
"To continue my pursuit of encouraging women/people to get outside. Hunt. Fish. Hike. Play. It doesn't matter. Just get outside."
I am sure everyone can relate to this in some way during these unique circumstances we are in together.
Katherine Hill adds that she plans to go camping with family and go on her first hunt (maybe two!) this year. 
Plan for the Hunt
Northern Arizona Contributor Jessica Manuell finally drew a turkey tag this year that she is hoping to fill. Other goals include:
"To shoot a mule deer with my bow and get the .300 PRC dialed to 1,000 yards."
Other contributors who also plan to harvest wild turkey, include Podcast Host Amy Hall and Victoria Tavares from South East, Florida. My own goal is to harvest a wild turkey with my bow. Kim Bryant, from Alabama, has a similar goal in mind: to get an out-of-state animal with her bow.
Victoria would also like to accomplish "harvesting a bear if I don't go on the moose hunt in Newfoundland".  Heather Shepard from North Carolina would like to "focus on my daughter hunting!" Encouraging younger children to pursue the outdoors has so many advantages.
Jaimie Robinson would like to "get an elk" this season.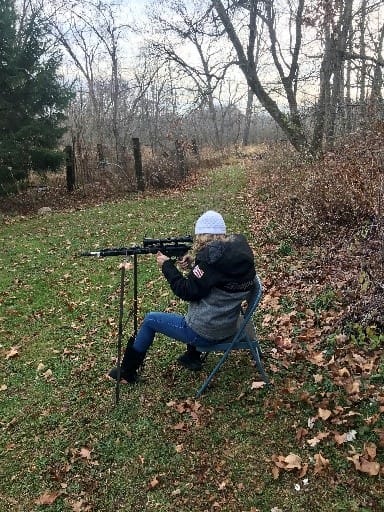 Plan for Practice
We've all heard the term "practice makes perfect", well Susie Busta has off-season plans to "practice more during the season". Jess Kinamon would like to "be able to shoot accurately and comfortably at 600-800 yards for follow-up shots".
Chelsea Hansler plans to:
"Practice more with my compound as well as recurve. If we draw a bull moose tag, that will be goal #1, to take one down next fall".
My personal goal is to practice trapping small game. No matter what state you're from there is always something you can "practice" for, in or out of season. You can never practice too much in my opinion.
Leslye Leslie plans to continue work on her long-range shooting.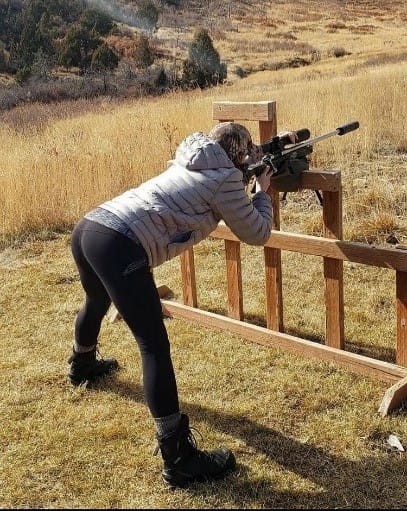 When you set your intentions and goals, they depend on how much effort you want to put in and then commit to following through. Amy says it best!
"I want to stay true to my goals, not waver or get off course!"
We all know it's easy to get off course and at times…uncontrollable. Life happens! When you set a goal and make plans, it's easy to know when you get off track and work to get back on track. Planning hunts comes with a lot of dedication, discipline, and drive! As a team, we are ready for 2021 and are setting our goals high!
What are your hunting goals this year?
This post may contain affiliate links. Miss Pursuit may earn a small commission for our endorsement, recommendation, testimonial, and/or link to any products or services from this website. Your purchase helps support our work in bringing you real information about hunting and the outdoors.