Montana is abundant in many different game animals, including mule deer. Mule deer are not easy to hunt, especially mature bucks, despite what you might hear. These deer are smart and won't hesitate to give you the slip, whether in the mountains or across the plains. It seems that they always find a way out.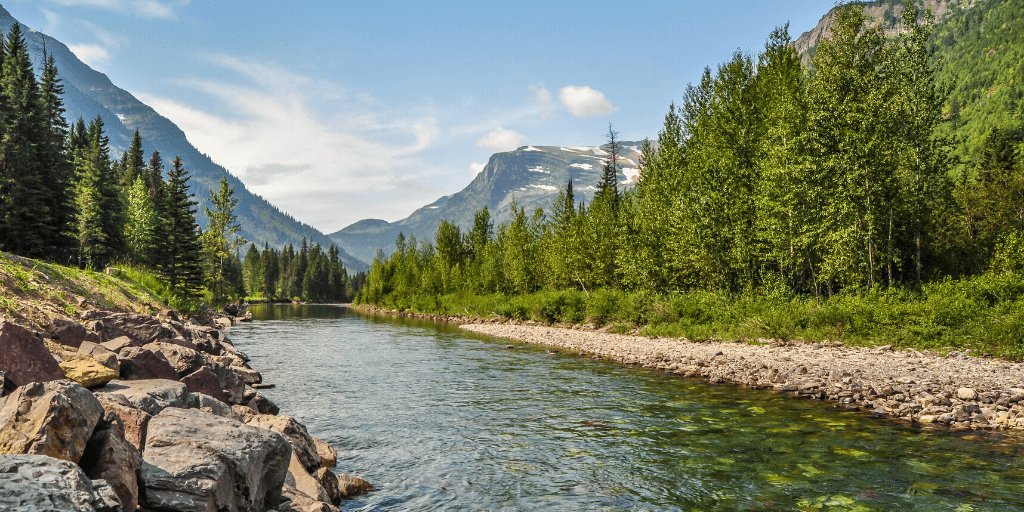 Here are a few little tricks and tips to help you outsmart mule deer:
High country mule deer
When hunting high country mule deer there are a few places that come to mind. Mature deer like rugged places, almost like bighorn sheep and elk. When you scout before a hunt, in the mountains there are a few things to keep in mind.
Rock chutes: High country mule deer seem to like hanging around these areas. They have a tendency to walk along the edges and stay up as high as possible. Especially the big mature bucks. 
Thick timber: Dark and thick timber is a great hideout for deer! Their dark coats make it easy to stay still and evade any kind of predator, especially when bedded down. This is a great place to find bedding areas or still hunt your way through while looking for bedded game. It's also a good place to find heavy trails through as they may use them to go from bedding areas to feeding areas. 
Thick brush: Not only does thick brush provide cover, but it also provides feed. Mature deer, or any deer, can easily feed while staying hidden from any predators looking for them. The best way to hunt big brush patches is to carefully glass from a comfortable distance. You'll want to pick up any kind of movement, patches of hair, or antler tines, then make a game plan from there. 
Low country mule deer
When mule deer are mentioned, most people visualize mountains with lots of trees. However, there are plenty of mule deer that roam the "flat" lands of Montana. Though it looks flat, it's not, and that's how these deer not only survive but thrive!
Coulee systems: Coulee systems are typically full of mule deer; though they can be tricky to find within the systems because of how many different drainages and finger ridges there are. It's not difficult for a mature deer to pop over a ridge and be in a completely different system. The best way to hunt these systems is to scout and pattern the deer living in the areas, or just slowly move through each system while being careful to not bump anything out. You can also spot deer out feeding early morning and follow them into the systems to get into range.
Agricultural areas: These are typically feeding areas and consist of many different kinds of feed everywhere. There are many areas in Montana where farmers or ranchers allow hunting based on a deal with our fish and game. Don't be afraid to reach out to local farmers or ranchers for tips, or even permission to hunt their property if they don't have any deals with fish and game. The worst they can say is "no"!
Thick brush: Chances are, if you can find a thick brush patch that has food and water nearby, you will probably find some kind of animal there. Thick brush patches are scattered all over Montana and they aren't difficult to find!
Mule deer hunting in Montana is an experience that you won't forget!