I don't know about you, but I'm hanging onto summer just a little bit longer. That means a night spent enjoying the labor of a day of fishing. The perfect ingredients? Good company and a good meal. This recipe for fresh-caught trout cakes will be the perfect meal for cooler nights.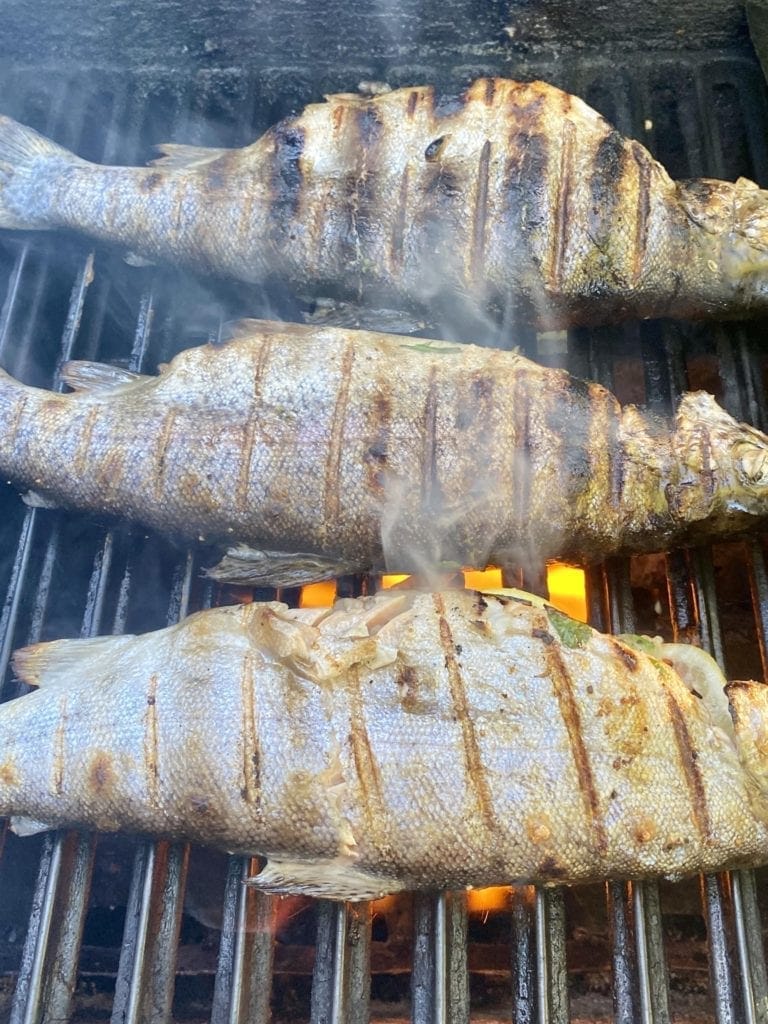 Fresh-Caught Trout Cakes Recipe
Ingredients
Grilled Trout
2-4 fresh-caught trout
1 sliced lemon
½ cup cilantro
3 cloves minced garlic
4 Tablespoons butter
Trout Cakes (most ingredients can be found at Amazon Fresh)
1 lb grilled trout meat
1 cup chopped onion
2 tablespoons butter
1 cup panko bread crumbs
2 eggs
1 tablespoon Dijon mustard
2 tablespoons mayo
2 teaspoons Worcestershire sauce
¼ cup chopped parsley
¼ cup chopped chives
¼ cup chopped dill
2 teaspoons sea salt
⅓ cup olive oil
Preparation
Preheat grill. Preheat the grill on high heat.
Prepare trout. Gut trout and rinse. Salt and pepper the inside of the trout, then stuff with lemon, garlic, and cilantro. Grill trout on medium-high heat.
Grill trout. Reduce the grill heat to low-medium and put trout directly on the grate. Cook until the skin is crispy and the meat is flaky, about 5-6 minutes on each side. Let cool.
Saute onion. Saute onion in butter on medium heat until fragrant & translucent.
Prepare trout meat. Cut the trout's spine near the tail and then pull the spine up and out from the trout meat, the pin bones should come out along with the spine. Remove any visible bones from the meat and scrape the meat from the flesh into a mixing bowl. Mince trout using a knife or food processor. If using a food processor only pulse a few times, you want little pieces, not trout paste.
Mix the remaining ingredients.  Mix in all remaining ingredients, but the olive oil.
Form trout cakes. Form palm-sized trout cakes by hand, cleaning hands in between cakes. Let the cakes rest in the fridge for at least 20 minutes, this allows the breadcrumbs to absorb moisture and makes the cakes stick together.
Fry cakes. Heat the olive oil in a large skillet on medium-high heat until the oil shimmers. Fry cakes without touching, until golden brown, about 4-6 minutes on each side. Serve these trout cakes hot!
Tips for Cooking Trout Cakes
You can mix up a quick and easy remoulade sauce using mayo, hot sauce, and Worcestershire sauce. I served these delicious trout cakes on a bed of lettuce with lemon, quinoa, and almond raisin green beans.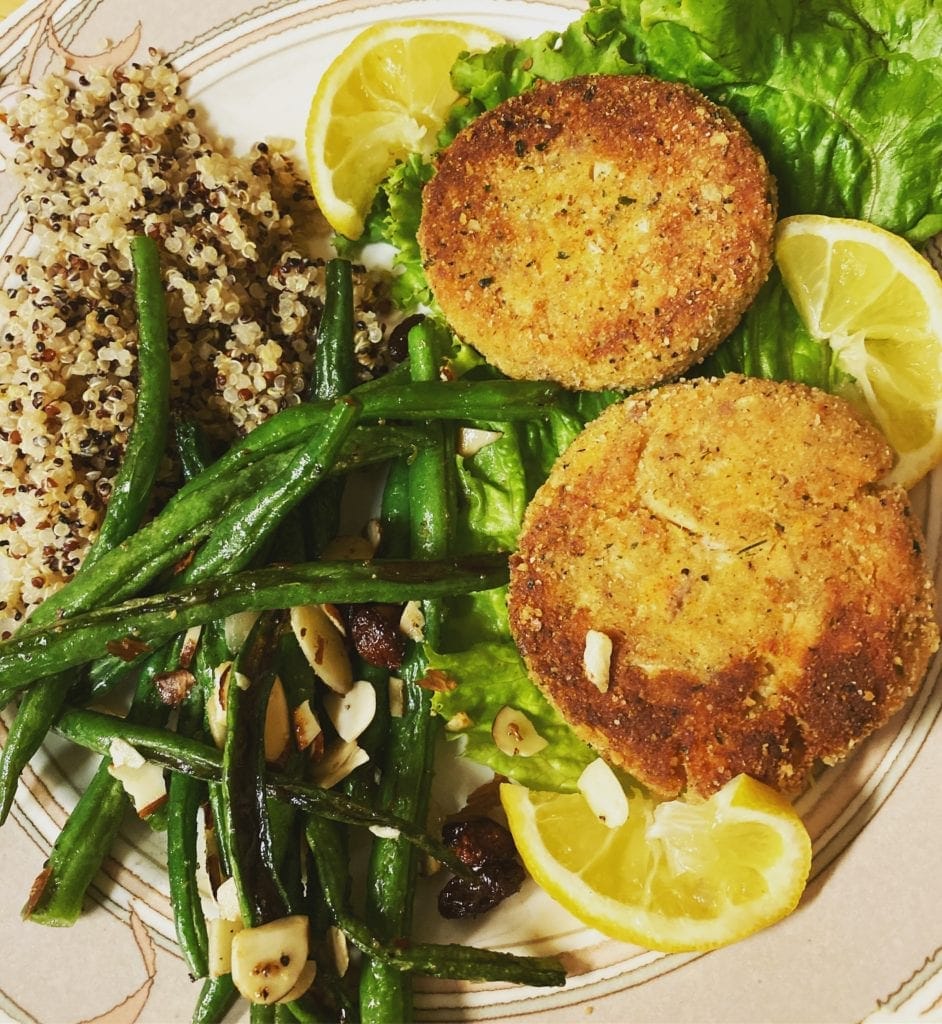 This post may contain affiliate links. Miss Pursuit may earn a small commission for our endorsement, recommendation, testimonial, and/or link to any products or services from this website. Your purchase helps support our work in bringing you real information about hunting and the outdoors.