How do you survive the wild? We all have our own reasons for wanting to get away and escape to the great outdoors. Hunting and just being outdoors is always a rewarding experience. It's definitely the peace in the woods for me. I enjoy experiencing nature, and just getting away from the daily hustle and bustle of my city life.
Words cannot express how grateful I am for my weekend getaways to the country. I was reminiscing with a family member the other day about how, when we were younger, we did not enjoy going to the country to visit our great-grandmother. How I would now kill to be given the opportunity to experience life as it was back then. To sit on the back porch swinging my feet, breathing in the freshness of the crisp air, and just relax without a care in the world. I always tell my story of how I was not raised as a hunting girl. How I never dreamed in a million years that this would be the chosen lifestyle for me.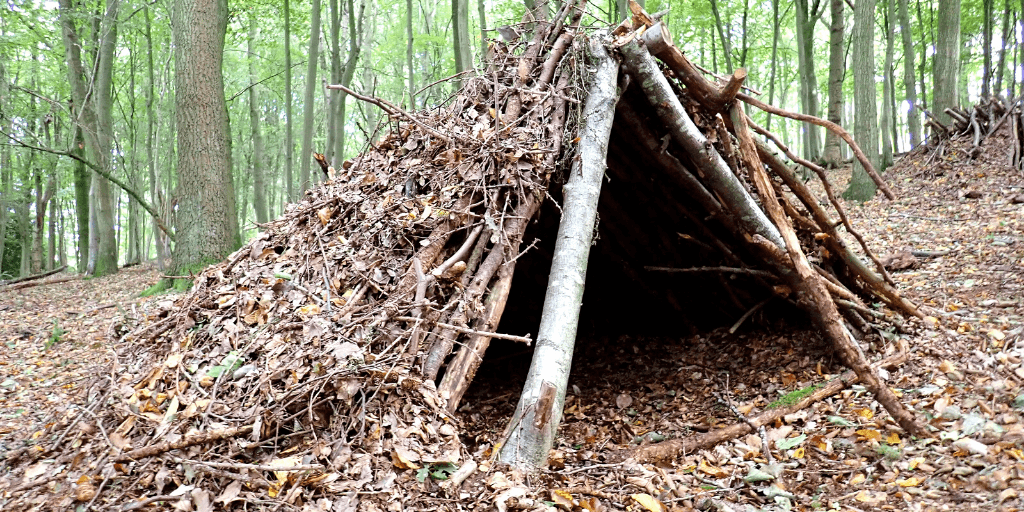 Nature is truly unpredictable. I can't stress enough how important it is to equip ourselves properly and to always be prepared for the unexpected.
Let's be honest for a moment. Nature can be a force to be reckoned with so we must always be ready for the unexpected.
As women, we are born natural survivalists and fight until the end. It is our responsibility to make sure that we learn and stay up to date on the latest survival tactics to survive in the wild due to injury or illness. A normal trip to the woods can turn into a true nightmare. Although an emergency situation is less than ideal, your main goal is to focus on getting back to safety.
Let's be brutally honest. Are you equipped or feel comfortable enough in the wilderness to protect yourself from harm or injury? Even the most advanced hunters or outdoor enthusiasts may, at some time or another, experience these conditions and situations. If an injury or less-than-desirable condition occurs, it is imperative that you know what to do. Just simply being prepared can be a matter of survival.
Here are a few necessary skills every hunter or outdoors person should know in a survival situation.
In an emergency situation with injury or sudden illness, one must keep a positive attitude, mindset, and try to remain as calm as possible. I know it is easier said than done, but this is definitely not the time to go into panic mode. You must come up with a plan, access the resources you have with you at that moment, and identify the critical tasks needed for survival such as shelter, water, and food. It is imperative that you Stop, Plan, Execute, Assess, and Reevaluate your survival situation. This will help you avoid panic and other negative states of mind. With a positive attitude, your chances of survival are dramatically improved.
Once you've developed that mindset of determination, and that you will get out of the situation you are in and back to safety as soon as possible, you want to make sure that you build a shelter. Did you know that most people get themselves in serious trouble because of direct exposure to the elements and die from hypothermia? It is imperative to prevent or minimize heat loss, or if in a desert environment, to minimize water loss. When building a shelter,  you always want to consider such things as the location, the heat source, whether you will be using body heat or heat from a fire, and last but not least if you will be seeking shelter for just yourself or for a group of people. There are many different types of natural shelter available to keep an eye out for such as caves, logs, a hollow stump, or building your own.
Once you've located shelter, the next thing to consider is your water source. Locating clean, uncontaminated water is most important for survival. Boiling water is definitely the best and safest way to get rid of contamination. If you are unable to boil water, you have to make the best with what you have, which means you may have to dig for your water source, or collect water from vegetation.
Again, I cannot stress enough the importance and urgency of being prepared. You always want to make sure you pay close attention to the situation at hand. With the right training to handle any obstacles that may come your way while outdoors, you can experience the most amazing outdoor adventures, and be prepared for it all.
Hopefully, you never have to survive in the wild, but if you do, hope these tips help you!
This post may contain affiliate links. Miss Pursuit may earn a small commission for our endorsement, recommendation, testimonial, and/or link to any products or services from this website. Your purchase helps support our work in bringing you real information about hunting and the outdoors.