Hunting is more than just the pursuit of an animal…Sometimes it's an epic dream job too, right? Sometimes, you just have to binge every episode of MeatEater's Steven Rinella's hunting and fishing adventures (watch it on Amazon Prime!).
So, just how do you binge-watch every episode of MeatEater? Well, for me, it started with a challenge from Gear Lobo. They challenged me to watch every episode of MeatEater in 10 days. That's 108 episodes, 8 seasons, and 41 hours – in 10 days! Challenge accepted!
Seasons 1-7 are available on MyOutdoorTV and you can see seasons 7-8 on Netflix, from your TV, computer, or phone.
You have to have a Master's degree in hunting and fishing to be chosen, so they picked me – just kidding of course!
The Gear Lobo MeatEater Challenge
Why would Gear Lobo challenge me to do such a crazy thing? Well, to pay tribute to tribute to one of the greatest hunting shows of all time and bring a little awareness to Gear Lobo! And I'd say mission accomplished!
How did this all work? While binging, I shared my thoughts and favorite parts on Twitter and InstaStories. I posted selfies binge-watching episodes, sharing funny scenes, OMG moments, and other good takeaways from each episode. At the end, after watching all 8 seasons, I ranked my top 3 favorite episodes.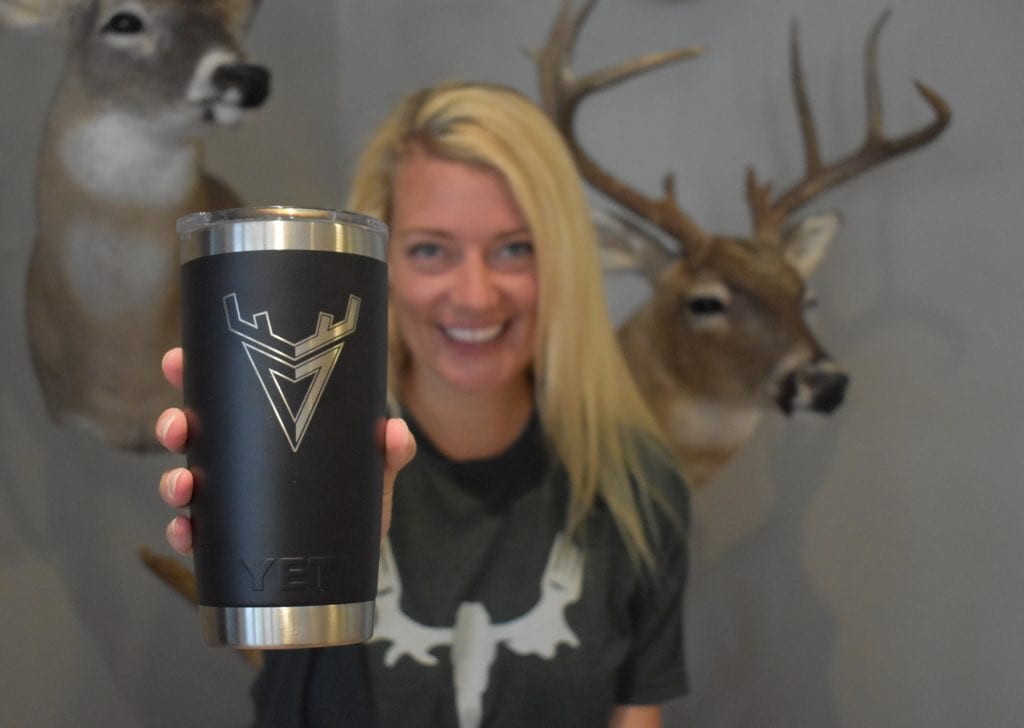 My top 3 favorite MeatEater episodes:
As I watched each episode of MeatEater, there were a few that really stuck with me.
3. Season 7, Episode 15: When Doug Duren gets his caribou in Alaska, he is so emotional. It was a truly special and memorable hunt for him that all hunters can relate to.
2. Season 6, Episode 8: I loved watching two newbies get out for their first deer hunt. Helen and Brittany had hunted once before but hadn't been on a deer hunt. Brittany shot her buck, but it didn't die quickly. It was a very raw experience not only to see a hunter take their first deer but the sadness and fear of not getting a kill shot. To watch a deer not die quickly really makes you appreciate the life you take and the circle of life.
1. Season 4, Episode 3: The infamous moose charge was the best scene in TV history. No more words are needed on that one!
If you've not heard of Gear Lobo, you should definitely check them out. They create real outdoor gear reviews for real people. No gear snobbery – ever! Camping, fishing, hiking, backpacking, hunting, and more are all covered. Gear Lobo wants your gear to allow you to "celebrate the experiences it enables. The once-in-a-lifetime moments. The epic memories." If you're in the market for new gear, they'll be straight with you and will get the right tools in your hands or boots on your feet.
Visit MeatEater…
Visit Gear Lobo…
Have you watched every episode of MeatEater?
What is your favorite episode?
This post has been sponsored by Gear Lobo to bring you this experience.  All opinions are 100% our own!
This post may contain affiliate links. Miss Pursuit may earn a small commission for our endorsement, recommendation, testimonial, and/or link to any products or services from this website. Your purchase helps support our work in bringing you real information about hunting and the outdoors.