My mind races as I try to go to sleep, but I just can't stop thinking about the rustle of the leaves and the possible sound of an animal approaching. It doesn't matter if it is a deer, elk, moose, or even ducks. I get that increase in my pulse and a quick rush of adrenaline. I envision myself being as still and quiet as possible. My hand is already on my bow or my gun in my mind. Any second now I will get to put my eyes on my next harvest… I've become obsessed with hunting.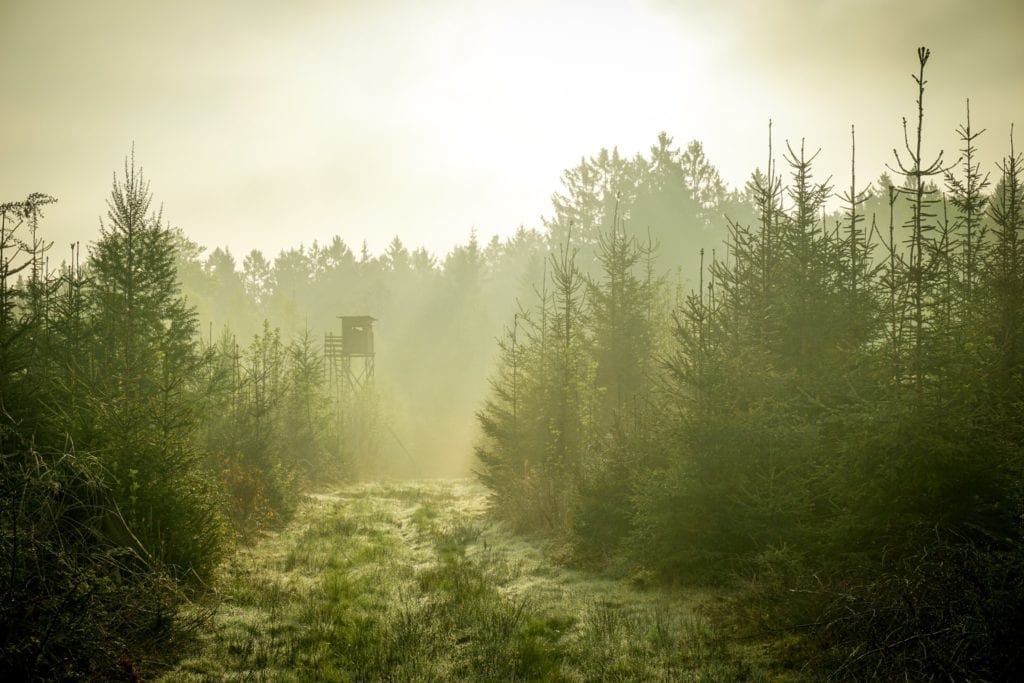 I have found that hunting might unleash a little bit of crazy in us all. Every hunter that I have met and spoken with tells me a similar story of nights lying awake in the excitement of the season starting, or even of frequent daydreams about when you get to go out on the next hunting adventure. I have found myself practicing elk calls in my car, using my Accubow at work in between patients, and even going so far as to shoot my bow off of my back deck roof to get some angled shots on my foam deer.
When Hunting Made Me Crazy
I promise that I wasn't always obsessed with hunting. There was a time when I would roll my eyes and firmly refuse any invitation to go hunting, fishing, or shooting. A diagnosis of malignant melanoma opened my eyes to trying new things and to be with my husband and kids. Little did I know that I would fall head over heels with the outdoors. I cannot walk past a gun shop without going over to the counter to dream of my next purchase (I really do love them all), and heaven help if I get in a store with outdoor gear like fishing poles and even camping gear.
My poor sweet husband might even regret taking me out on my first hunting trip. (He's one of the reasons I'm so obsessed with hunting now.)  I shot a wild pig on my first hunt.  It was such an amazing chance to learn and become interested in conservation.  I was out that day in borrowed camo and hat from my husband and even used his crossbow. That sparked a frenzy in me to learn everything I could about life in the outdoors.  Now I have more camo than he does! (Hey, I get cold!)
I always have a goofy grin when I imagine myself with a magnificent elk or my first mallard. That feeling is what drives me to keep going outside even when the hike stinks, the snow is deep, or I am tired and cranky. It always pays off, and I always am thankful for every day spent outside.
I embrace my crazy, and if you are new to hunting, fishing, or shooting be prepared to become obsessed with hunting too!
This post may contain affiliate links. Miss Pursuit may earn a small commission for our endorsement, recommendation, testimonial, and/or link to any products or services from this website. Your purchase helps support our work in bringing you real information about hunting and the outdoors.